For emerging artists, social media platforms are becoming a necessity for building their name and their following. Instagram is an especially valuable platform for sharing art, connecting with fans, and...
For emerging artists, social media platforms are becoming a necessity for building their name and their following. Instagram is an especially valuable platform for sharing art, connecting with fans, and promotion.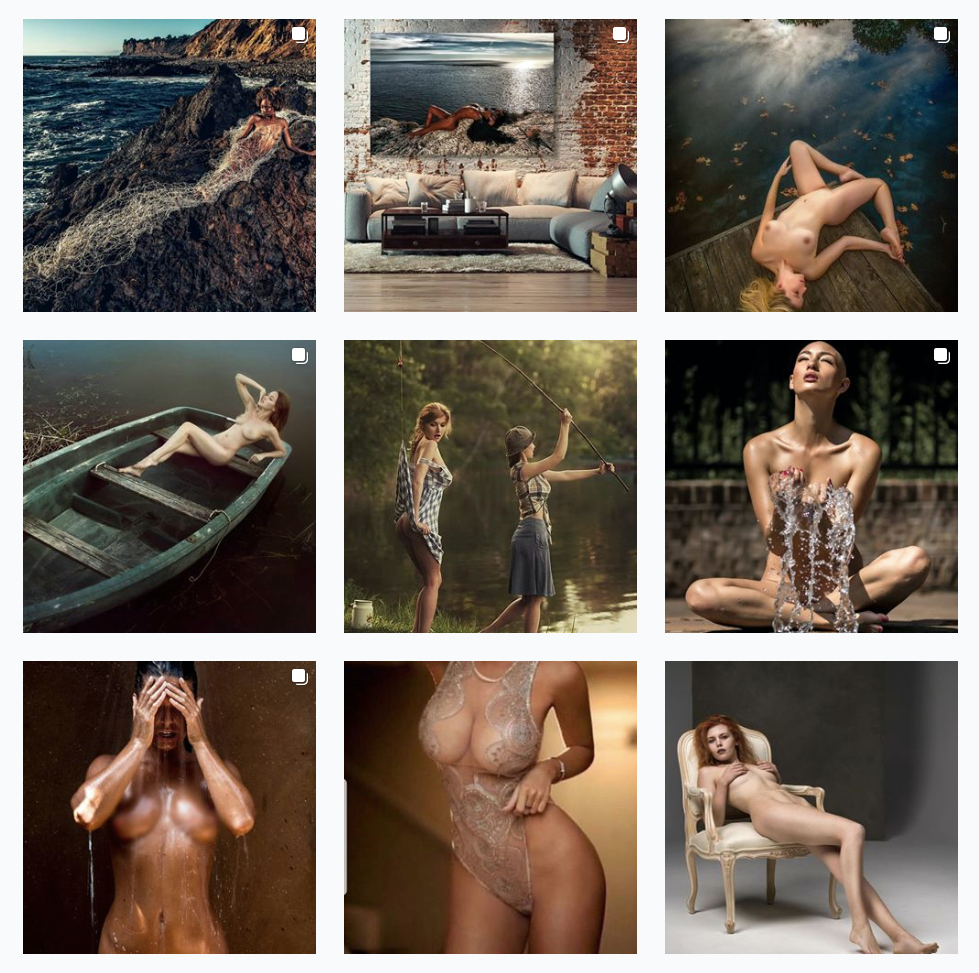 There has never been so much opportunity for artists to reach their audience, especially for niche genres. However, there are a number of pitfalls and challenges that come along with using social media for self-promotion. We take a look at some of the pros and cons of social media for artists.
Pros
Democratization of Art
The democratization of art comes down to making art more accessible. This mindset is often tied back to the French Revolution, which resulted in a democratization of culture in France. This branched out into the idea of sharing art with the people.
It's an important concept in the art world, turning art from a leisure of the elite to something embraced by the people. It helped to revolutionize art in new and interesting ways.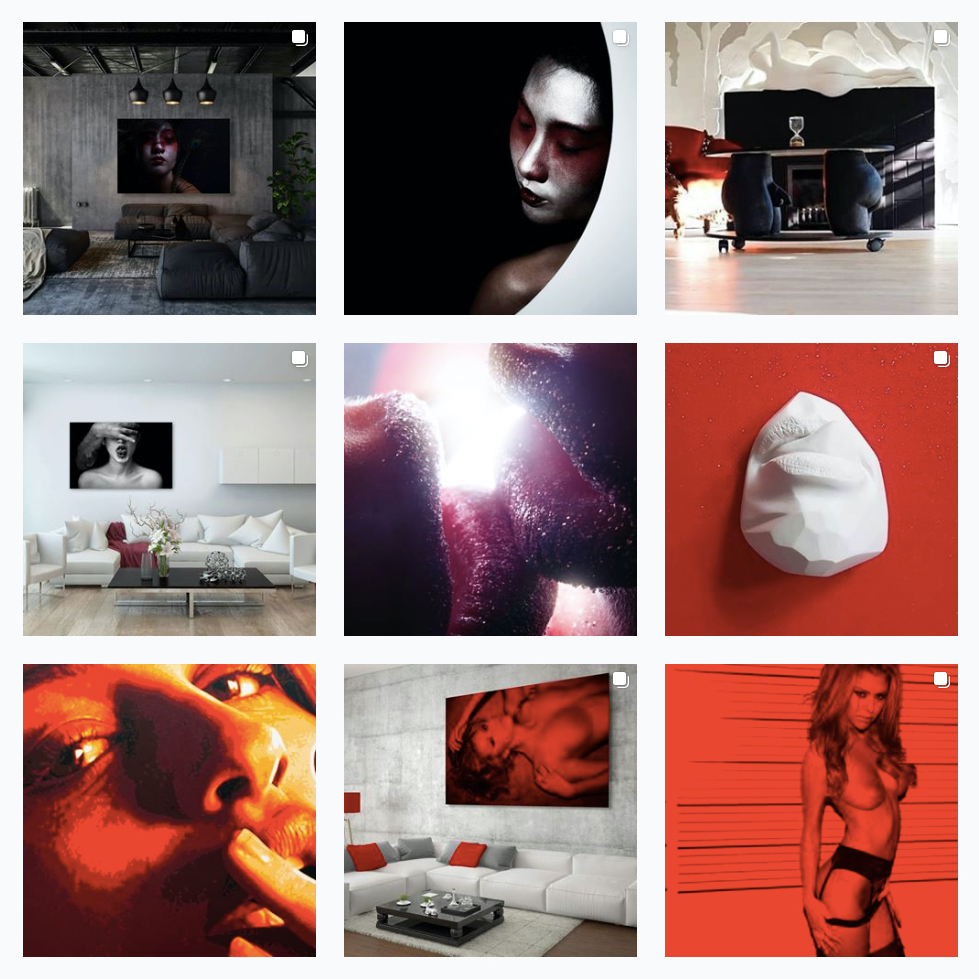 Today, social media is allowing for the democratization of art at a scale and speed we have never seen before.
Artists are not only able to better reach the people but they can more specifically connect to people interested in their specific niche. Through the use of hashtags, sharing, mentions, and collaborative work, artists can find like-minded audiences all around the world.
It's not just the artists who benefit. Instagram gives regular people the opportunity to keep up with artists and view their latest work at the tip of their fingers. It's easier than ever for people to appreciate, experience, and connect with art.
Widespread Distribution
The use of social media allows for widespread distribution without affecting or devaluing the art. Artists can share images of their art around the world without affecting the number of prints. That allows them to maximize promotion, even if selling limited edition art prints.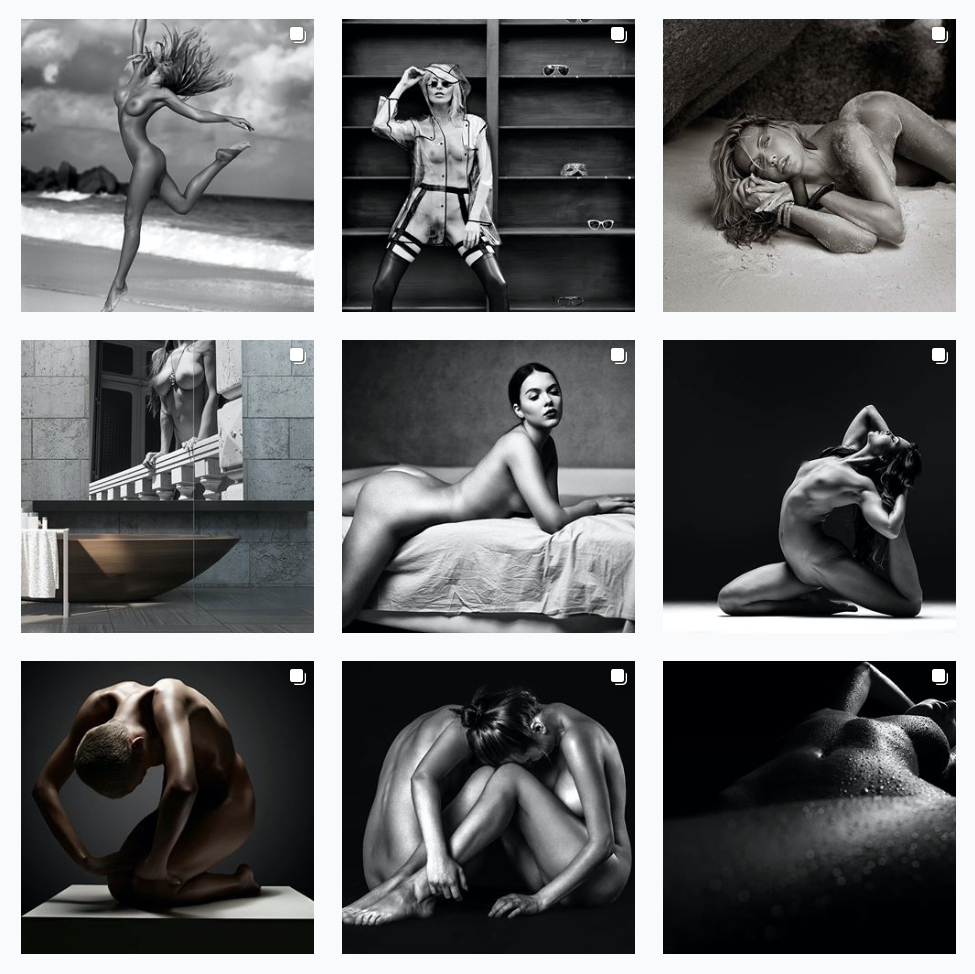 The artist is now able to share their art with anyone, anywhere in the world – all they need is an internet connection. This especially valuable for more niche genres, like erotic nude art.
There are a lot of people around the world looking for erotic art prints, but the communities are small in many places. That can limit their access and exposure to the art they're looking for. Through social media, erotic artists can reach their niche audience more effectively.
Grow & Connect With Fanbase
One of the great aspects of artists using social media is that it's a two-way conversation. Artists have a direct line of conversation with their audience. They get the opportunity to find out what resonates with people, what they want more of, and what they're hoping to see next.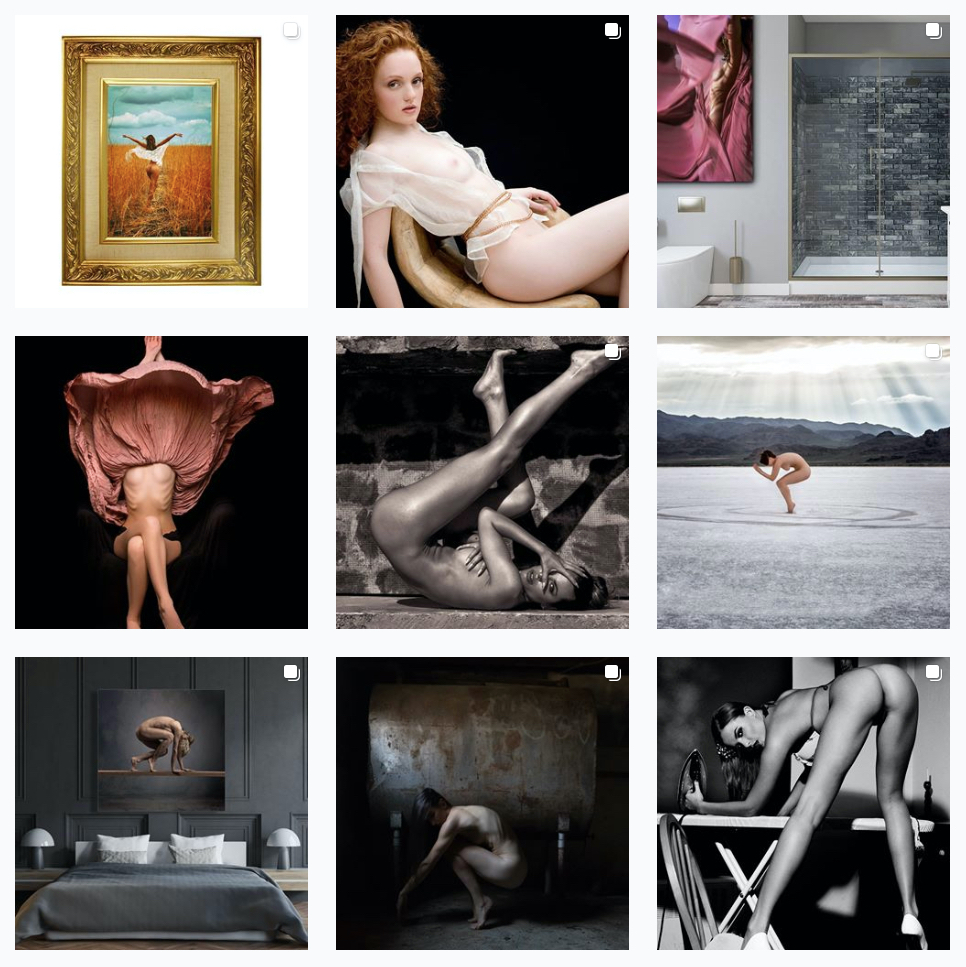 Social Media can even help determine the best places for them to set up galleries by seeing where their audience is. Their audience can further help by sharing their posts, growing the artists' reach and visibility.
Another popular audience growth technique artists are using on social media is cross-promotion. Through collaboration, sharing, or mentioning each others' work, artists share exposure with each others' fanbases.
Cons
Banning Accounts
For many creatives, especially erotic artists, social media can be tumultuous due to seemingly arbitrary rules. Instagram is especially notorious for this. Artist will sometimes receive a ban as a result of the content of their art.
The problem is, there's no clear indication of what will cause a ban. Sometimes the platform deems nude art as perfectly fine, other times an artist receives a ban for art that is too suggestive (even without nudity). The rules guiding this are inconsistent, and artists are at the mercy of Instagram's whims.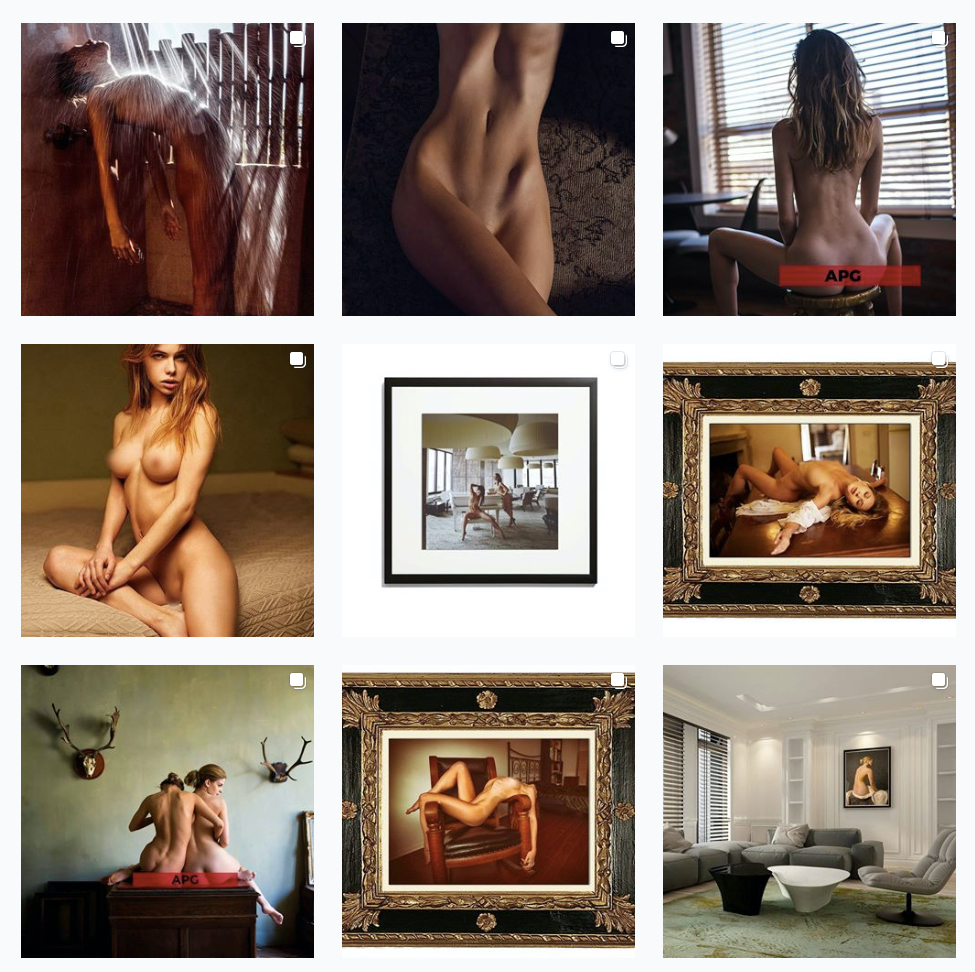 This is more than just a concern for censorship. When an artist receives a ban there is often no warning, and they can lose their entire following. While they can set up a new account, they have all the hard work of rebuilding their following. All with the possibility of losing it all again.
Competition
Another big challenge is that with social media being so accessible and providing so much opportunity is that there is a lot of competition. There's a lot of noise out there, and the louder it gets, the harder it is to be heard.
On social media, artists aren't just competing with other artists, they compete with every other account. They need to be found in a sea of memes, celebrities, CrossFit videos, heavily-filtered food pictures and so on.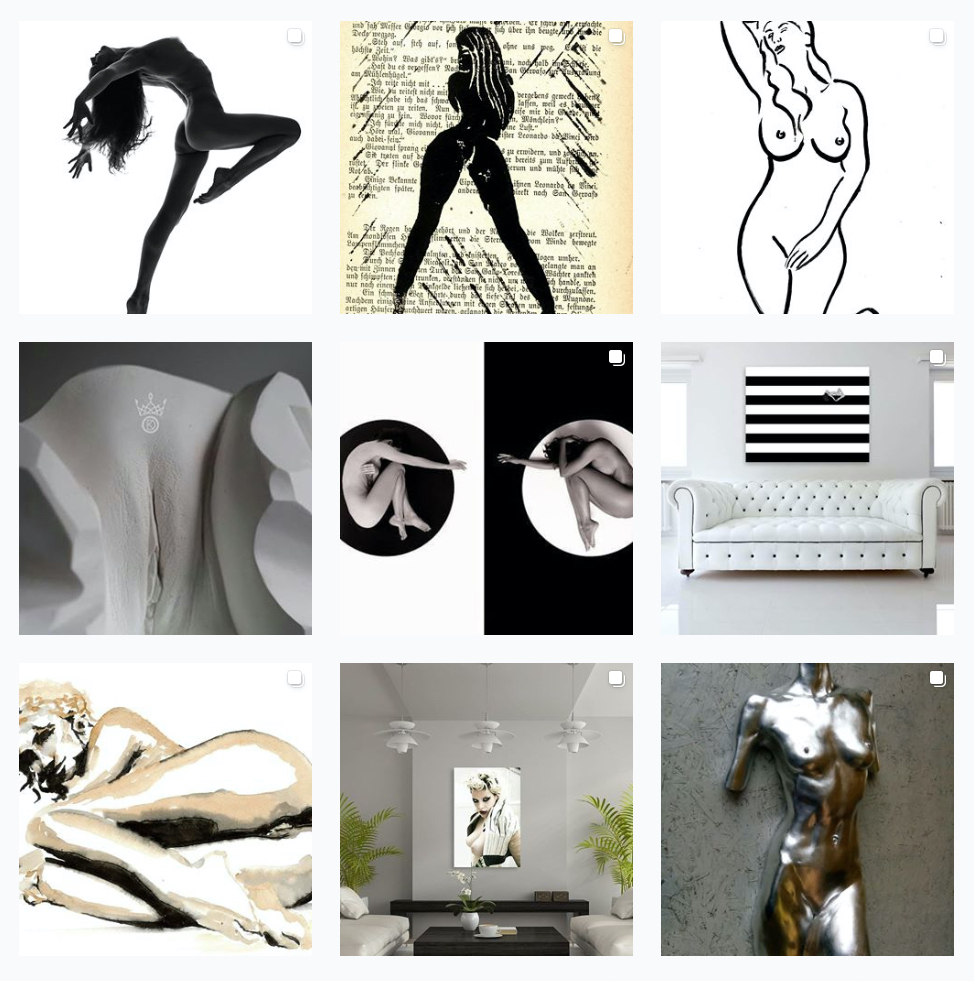 Having good content and regular posting isn't enough. Artists need to devise and pursue follower strategies to grow their account. There are loads of strategies ranging from buying followers to bots that schedule mass following and commenting strategies. Artists have to test out different techniques to discover what works best for their specific audience.
Limited Distribution Options
When artists share their art through an online art gallery they can offer better distribution options. The gallery can offer superior print quality, framing, shipping options, and service. Many artists on social media are left to their own devices.
This can mean they need to manage the printing, handling, shipping, and fulfillment themselves. A time-consuming process many artists find tedious and unfulfilling. Their alternative is often using web services that fulfill the printing and shipping for them. Unfortunately, many of these services result in lower profits for the artists and a lower quality product.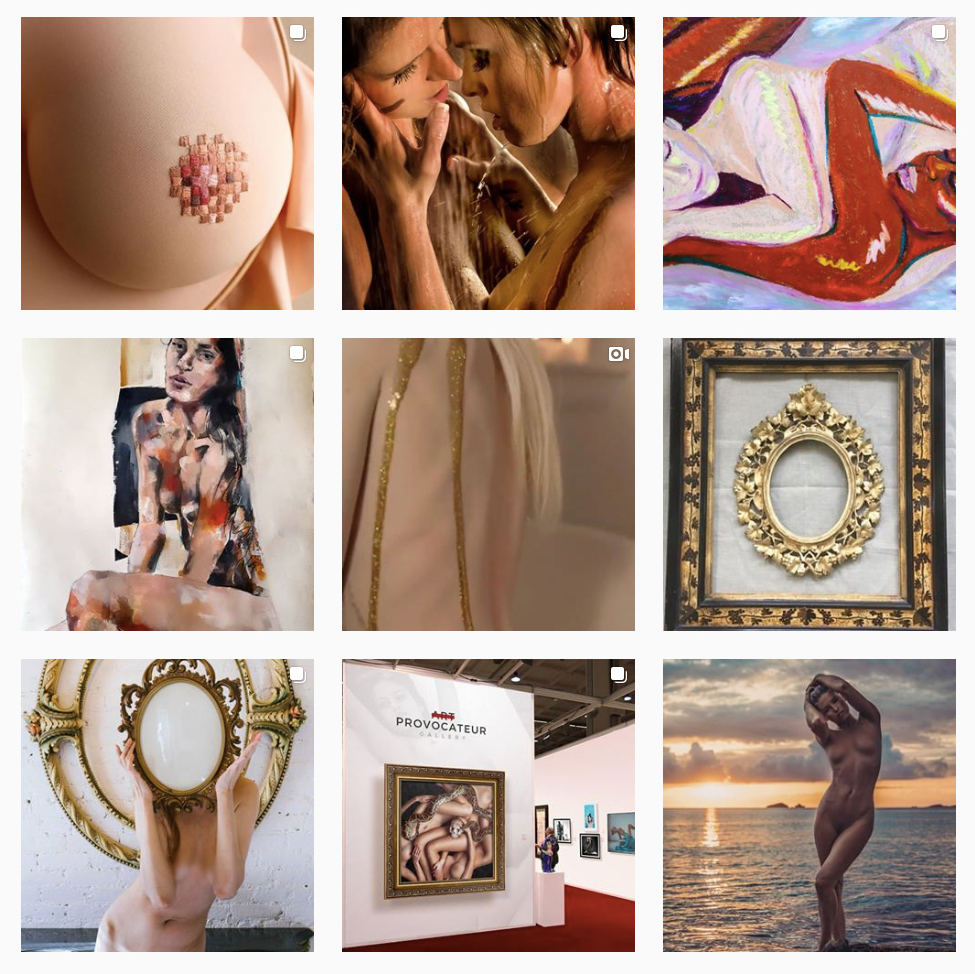 Many social media platforms limit what the artist can share. While Instagram allows video and images alike, it only allows a couple of display formats for images. This may not align with the shape and style the artist would prefer their art shown as. Artists need to work within the parameters of the platform. They can also only leave one link that sits on their profile. So fans can't buy individual art pieces by clicking on the image.
Follow Art Provocateur Gallery On Instagram
While there are some challenges in using social media platforms like Instagram, it's hard to deny the overwhelmingly positive impact they've had on the art community. The juice is worth the squeeze for any artist looking to grow their audience or connect with their fanbase.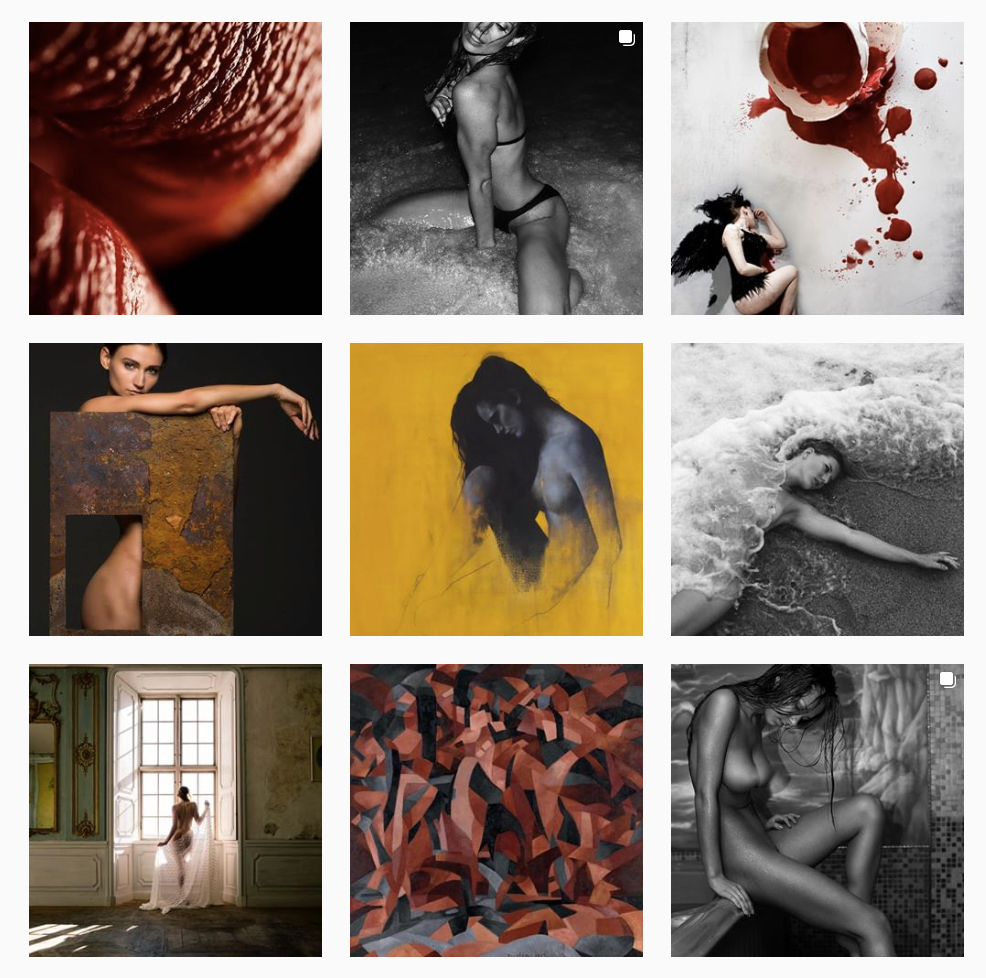 You can follow us on Instagram @art.provocateur for our erotic art gallery's latest prints, photos, sculptures, and paintings. Artists looking to sell art online can submit for an assessment to see if your work is the right fit for our gallery.
Where to Find Erotic Art
Today, there is no shortage of ways to discover art. Galleries, shows, and social media provide easy access for long time collectors or first-time buyers. Erotic art, however, has remained more elusive. Art Provocateur Gallery is the premier online gallery for erotic art.