Erotic Nude Art | Contemporary vs Abstract
If you're an erotic nude art enthusiast, you truly appreciate the form and sensuality of the human body. As an admirer, you may notice how the intricacies of the human figure transform with each...
If you're an erotic nude art enthusiast, you truly appreciate the form and sensuality of the human body. As an admirer, you may notice how the intricacies of the human figure transform with each different artistic style. Depending on whether the nude is a contemporary work or abstraction, the nature of the nude will adjust and change according to each style, manifesting itself differently to reflect the specific aesthetic approach.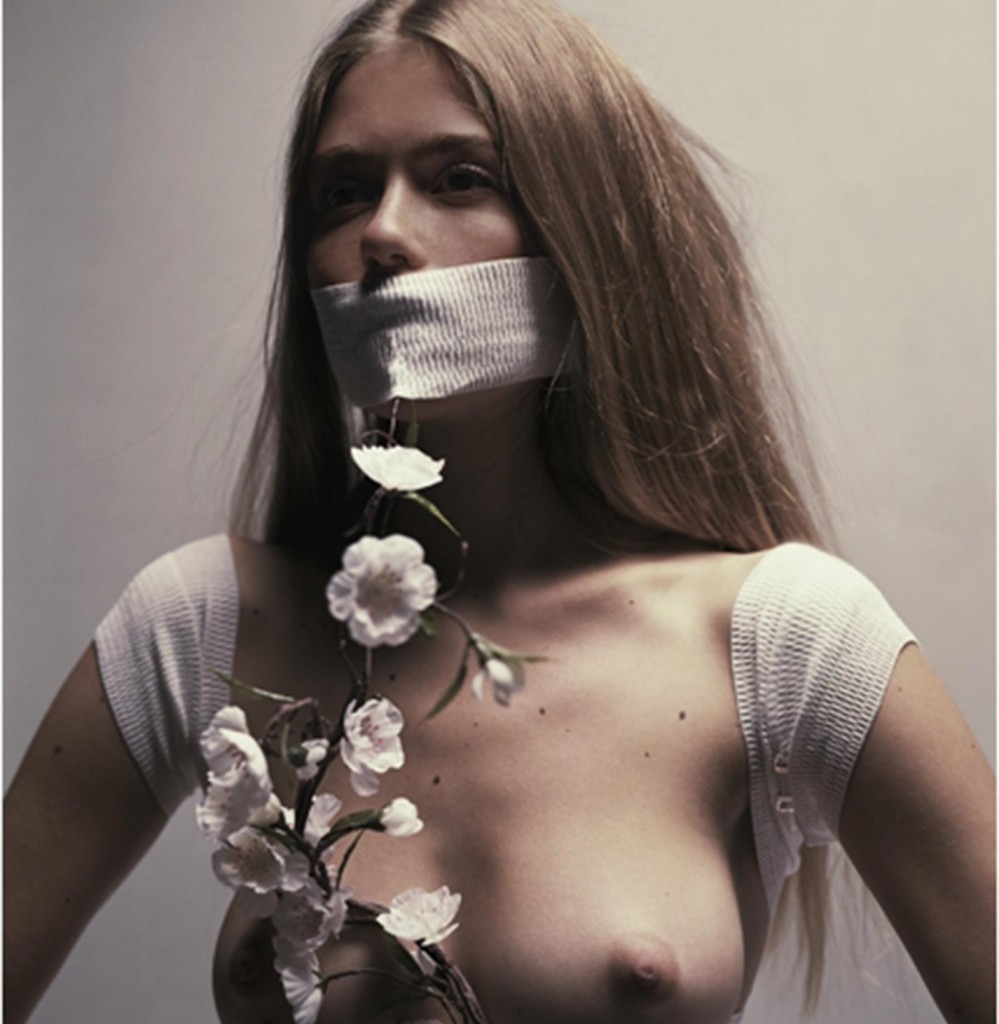 With abstract eroticism, we are invited to experience the female form in a new way; the imagery and colors are often distorted for an enhanced perspective. Comparatively, the contemporary erotic nude offers us a real-world view of today's women, while sometimes also offering a critical standpoint from which to perceive female identity.
If you have not yet broadened your tastes within the erotic nude genre, you can consider embracing versions across different styles. It's outstanding to see how the nude's beauty is reinvented through various creative modes.
An erotic nude's beauty is reinvented through various creative modes.
With the conceptual approach, the contemporary artist is representing a theoretical issue that addresses culture or politics in a critical way. In response, we are invited to explore a current-day problem affecting global society. Marcel Van Der Vlugt shows conceptualism in his work, inviting us to explore a deeply loaded social issue regarding western women. His photograph depicts a woman wearing a mouth cover while having her voluptuous breasts exposed.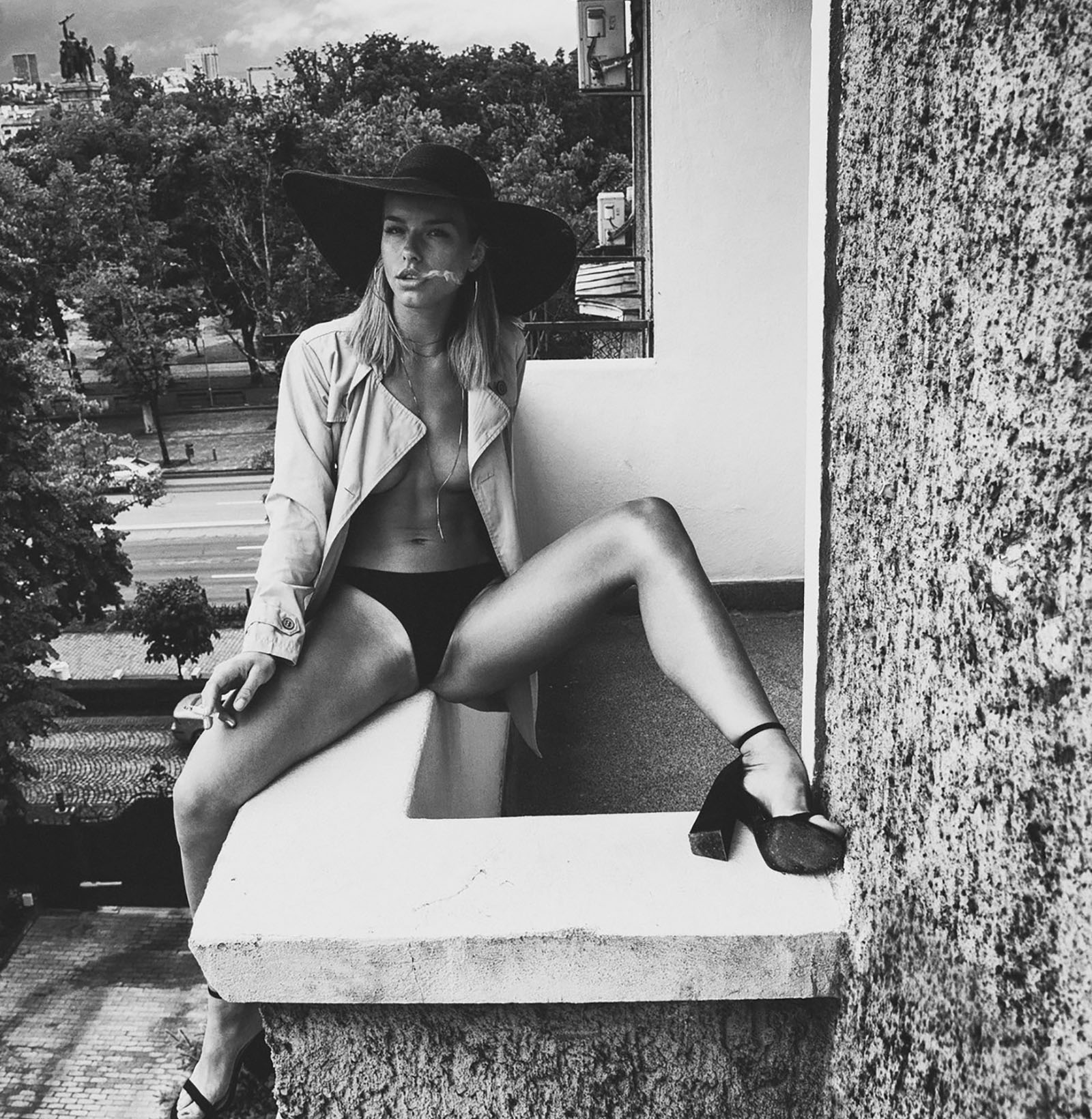 There are many feminists and activists who feel such objectification is cruel and misogynistic. Nevertheless, the woman's nudity is also equated with sublimity and purity through the white flowers, which evoke a quiet beauty. Overall, there is special mysticism and fantasy surrounding this scene.
In the case of the contemporary erotic nude art, we are encouraged to approach the scene with a more critical eye as opposed to merely appreciating its aesthetic value. With the contemporary nude, the artist will often utilize the naked body for either of two objectives: documental or conceptual.
With the documentary approach, the artist is depicting or exploiting today's men or women to reflect the life and times in which they live. Alex Manchev reveals this contemporary theme through a realistic atmosphere. The woman's made-up eyes and provocative pose and heels offer a provocative sex stereotype, displayed on an apartment balcony ledge while smoking a cigarette on a sunny day. These elements produce an overwhelming commonplace context, identifiable by the viewer, making it both arousing yet familiar.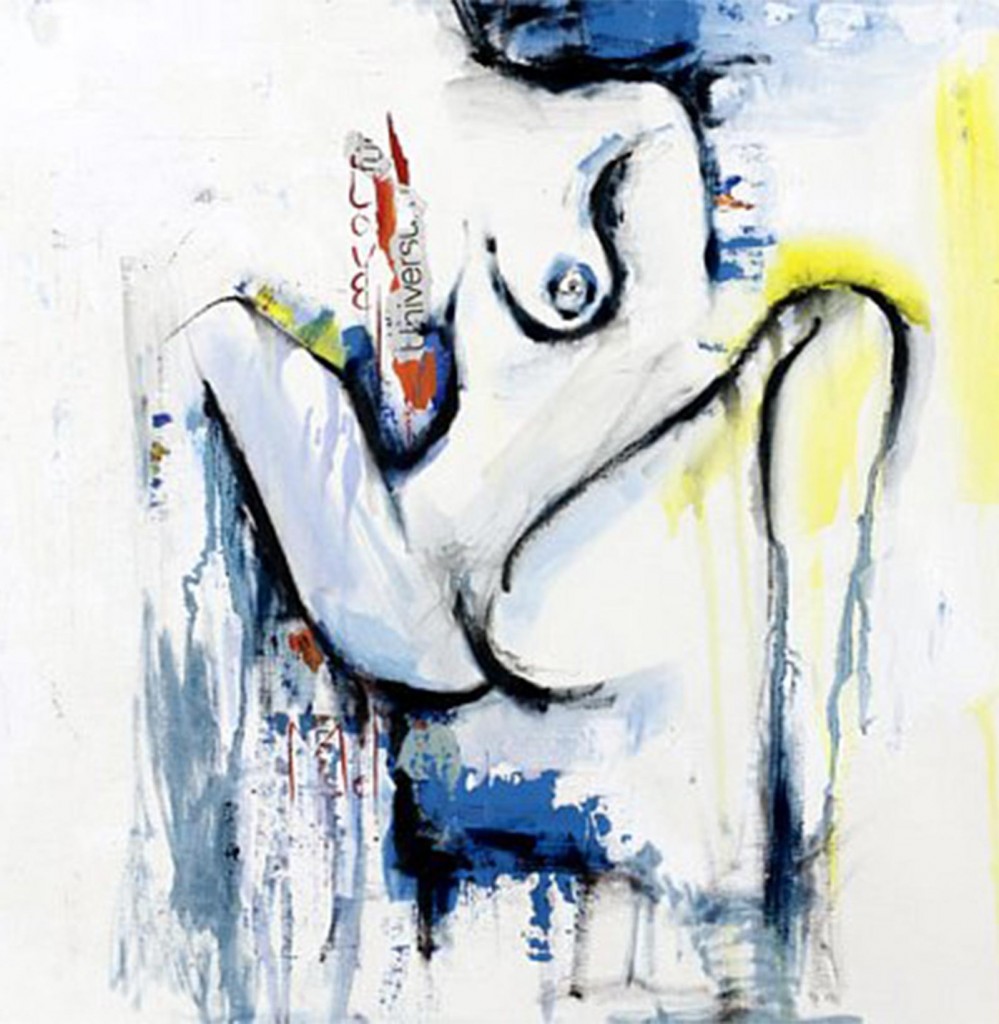 With abstract eroticism, on the other hand, we are encouraged to appreciate human physicality in an entirely new light. The colors and forms are expressed purely through the artists' unique vision. As a result, the imagery is often deeply rooted in personal taste, leaving the formal elements distorted and expressive.
Erotic imagery is shown poignantly in Renu G's work, Lust, where she focuses on the provocative nature of 'line'. Although the artist only leaves subtle marks on the canvas, she provides just enough information to suggest strong sexual energy.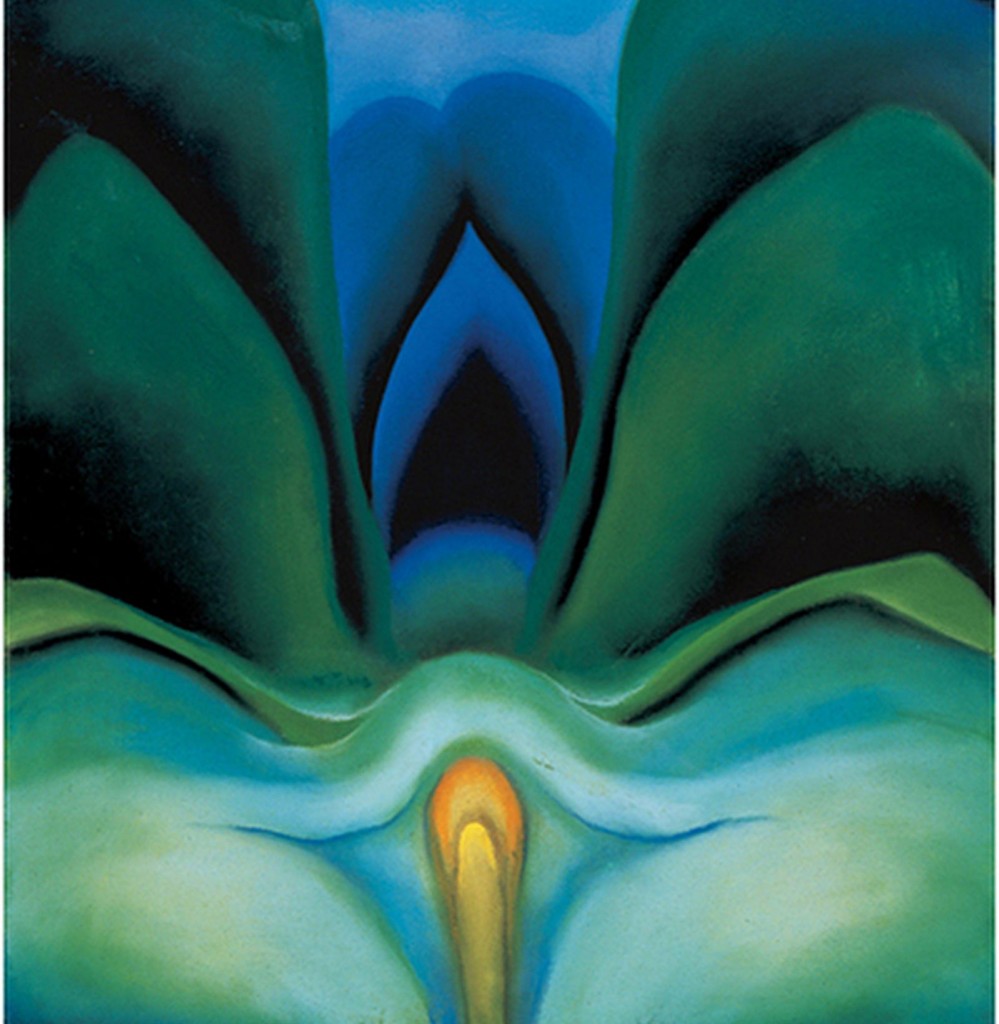 Another superb example of erotic abstract art is the blue masterpiece "Flower" by Georgia O'Keeffe. While only subtly indicating the shape of a vagina, the artist gracefully appeals to our primal perceptions of the genitalia. The artist merely uses a variety of swift flower-like shapes, yet it's still immediately identifiable and arousing.
However, the use of blue makes this a compelling abstract work as this color is usually associated with coldness and distance. Conversely, the color red is often linked to passion and sensuality, making blue an interesting color choice for this particular piece. Nevertheless, this choice adds an odd sublimity and peacefulness that we do not often associate with the vagina, a symbol of empowerment and fertility. For this reason, the viewer can approach this work as an elegant expression of female eroticism.
No matter which artistic style is being used to depict eroticism, there will almost always be a raw organic beauty in every piece. Whether the work is contemporary or abstract, you can appreciate the beauty and nature of nakedness in all its forms. Through each type of expression, the soul of nudity is celebrated through the artist's unique lens, inviting you as the viewer to share the experience.
Where to Find Erotic Nude Art
Today, there is no shortage of ways to discover art. Galleries, shows, and social media provide easy access for long time collectors or first-time buyers. Erotic nude art, however, has remained more elusive. Art Provocateur Gallery is the premier online gallery for erotic art.  Browse the largest selection of erotic art from artists from all over the world.