Every once in a while a brilliant artistic flash emerges that redefines a genre or combines ideas into a new fusion of styles. This occurs across all sectors of culture and the arts and it's no surprise...
Every once in a while a brilliant artistic flash emerges that redefines a genre or combines ideas into a new fusion of styles. This occurs across all sectors of culture and the arts and it's no surprise that the art of photography has benefitted from this phenomenon. Helmut Newton, a unique and highly influential figure in contemporary fine art photography produced one such brilliant flash.
Newton was one of the world's greatest fashion photographers. His erotically charged black-and-white photos achieved near-permanent status on the covers of Vogue, Harper's Bazaar and other high fashion magazines. His photographic art – mixing fashion, nudity, and beauty – made him one of the most talked-about contemporary artists of the 1980s and 90s. His compositional talent took fashion photography to a new artistic level.
The first fashion magazines, Harper's Bazaar and Vogue were initially illustrated by hand. It was not until 1913 when Condé Nast hired a photographer famed for his elegant photographic portraits, to shoot for Vogue, that photographs began to be used in fashion editorials. In the 1920s and 1930s, with the help of photography, rising couturiers, such as Chanel, Balenciaga, and Lanvin, became known for their distinctive styles. Paris was the center of the fashion world and the French city attracted some of the most famous fashion photographers of the time, mostly coming from Germany. Photographers such as Horst P. Horst and George Hoyningen-Huene, both working at Vogue, took an important step in re-imaging fashion photography. Paris remained the center of both fashion and fashion photography until the end of the 1930′s but the world was starting to change.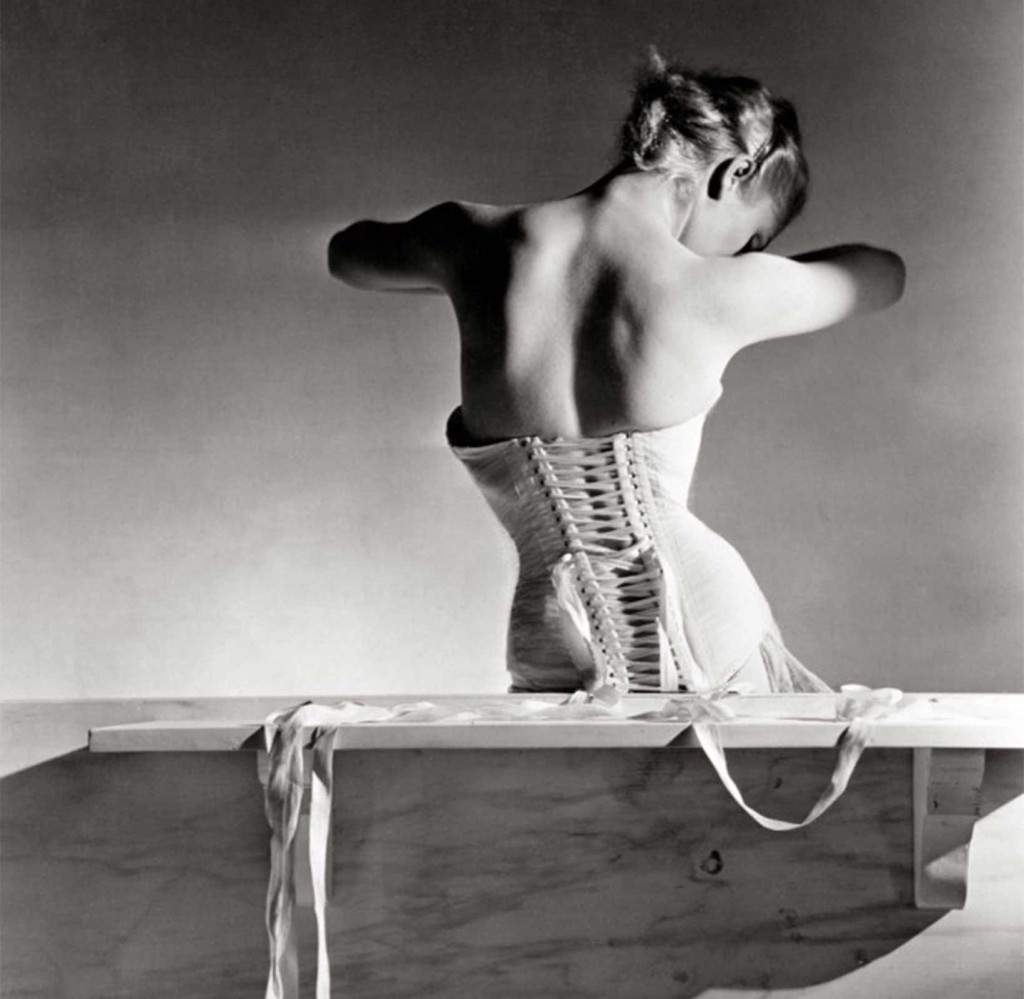 Richard Avedon, an American who began his career in 1944 as an advertising photographer developed an interest in fashion photography, and showed a great aptitude for this genre. Avedon was retained by Harper's Bazaar and was sent to Paris in 1946 to cover the latest collections from the French fashion houses. The images Avedon captured for Harper's Bazaar represented a new direction for fashion photography, young and full of energy.
Avedon's style was all about movement. He replaced the static, lifeless poses of the work that preceded him, with photographs full of vitality. He moved out of the studio and its confining control, preferring to work outdoors, or on location. Capturing lively street scenes and bustling parties, his models were photographed at the moment, showcasing their natural femininity; their flowing clothes seemed to be an elegant extension of their own bodies.
Following on the heels of Avedon, Helmut Newton presented a newly aggressive and erotic image of women, who were radiant, elegant, powerful, and sensual. Avedon and the newly emerging Newton offered a striking counterpoint to contemporary fashion photography that had often portrayed women as weak and controlled.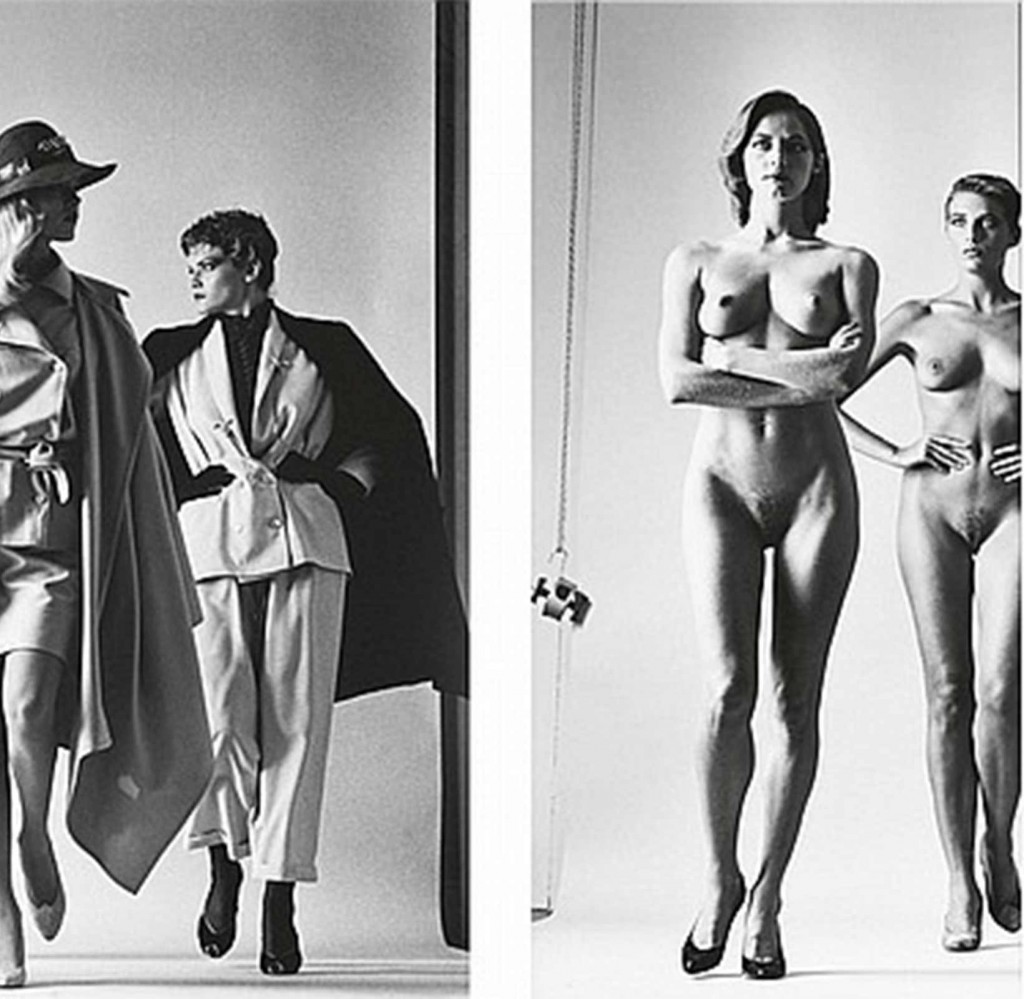 A master of eroticism's dark potential, Helmut Newton redefined fashion photography – and even influenced modern sexuality, producing vividly erotic photographic art for Playboy and other leading-edge publications of the time. Newton's influence has grown to be monumental in scope and impact. He was provocative, in his portrayals of stylized erotic scenes. His female subjects were photographed in suggestive poses, seemingly unaware of the camera. His models were typically tall and strong with perfect physiques – prototypical of later 'super-models' of the 1980s. The scenarios he arranged were shocking at the time, but their impact has lessened with the growth of erotic photography worldwide.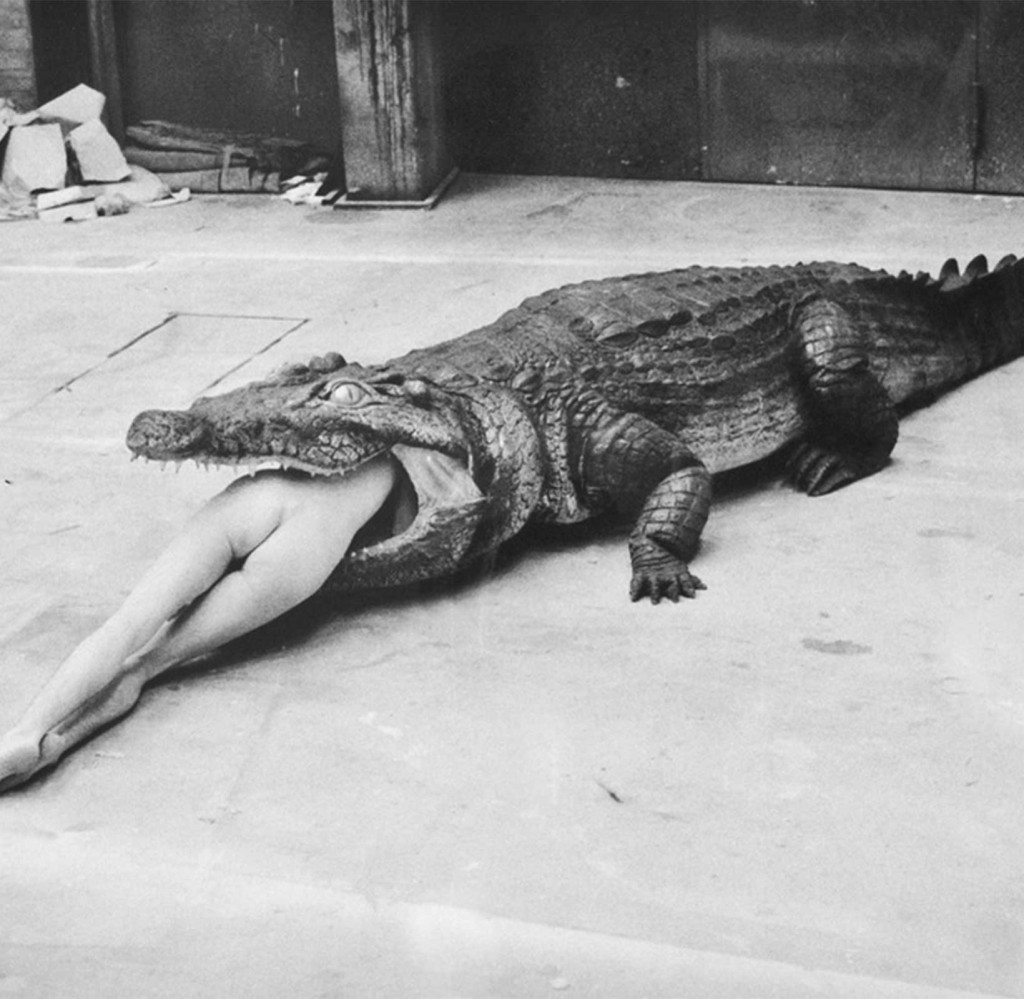 A key feature of Newton's photography is its ambiguity – viewers are never quite sure how to react to the scenes presented. This edgy ambivalence, allied to his style and panache, is what separates his pictures from those of his many imitators. This, and his technical brilliance – the way that he composes, frames and illuminates his photos are in a class of its own.
The world of Helmut Newton is extremely complex and diverse.
Born Helmut Neustaedter, to a Jewish family in Berlin, Germany, his fascination with photography began at the age of 12. At 16 he was apprenticed to a Berlin-based photographer, who was renowned for her elegant fashion, theatrical and nude photographs, greatly influencing his future career. In the late 1930s, Newton fled Nazi Germany, eventually settling in Australia. In 1946 he became an Australian citizen and set himself up in Melbourne as a professional photographer specializing in fashion and theatre photography.
In 1953 Newton achieved his first big break when he was commissioned to produce a series of fashion shots in a special Australian supplement for Vogue magazine, which appeared in early 1956. Following the success of this, he was given a 12-month contract with British Vogue and moved to London, later settling in Paris where he worked on fashion shoots for a variety of prestigious magazines including French Vogue and Harper's Bazaar. Later in his career, he shot covers for Playboy, Nova, Oui, Marie-Claire, and Elle, as well as the American, Italian, and German editions of Vogue.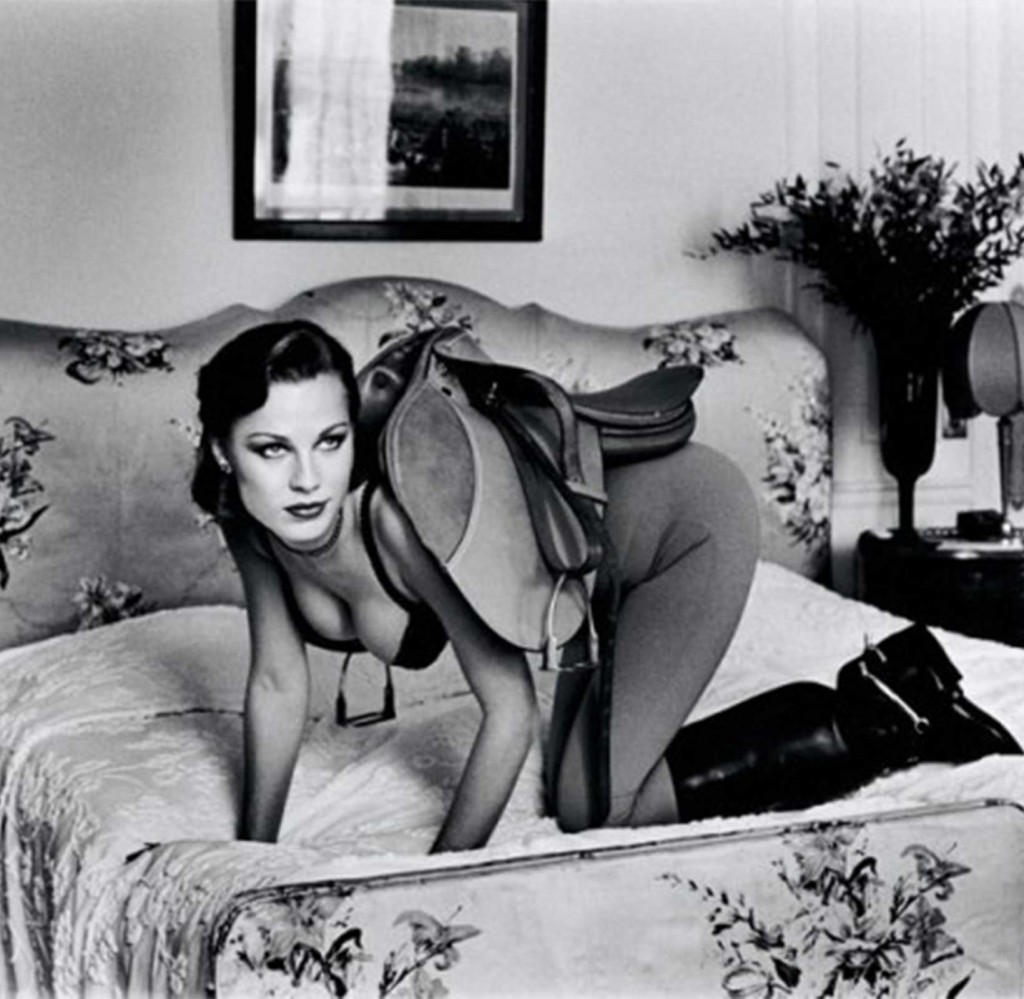 In the late 1960s, early 70s, he began to create a new style of erotic pictorialism – a type of fashion photography involving cool statuesque, and sexually experienced women, complete with overtones of voyeurism, sadomasochism, fetishism, and lesbianism – the absolute antithesis of the feminist art being produced in America at the time. Newton's provocative interpretation of elegant and decadent lifestyles, with its powerful, confrontational female nudes, was light years away from the conventional fashion photography practiced by his contemporaries. The publishing industry loved it.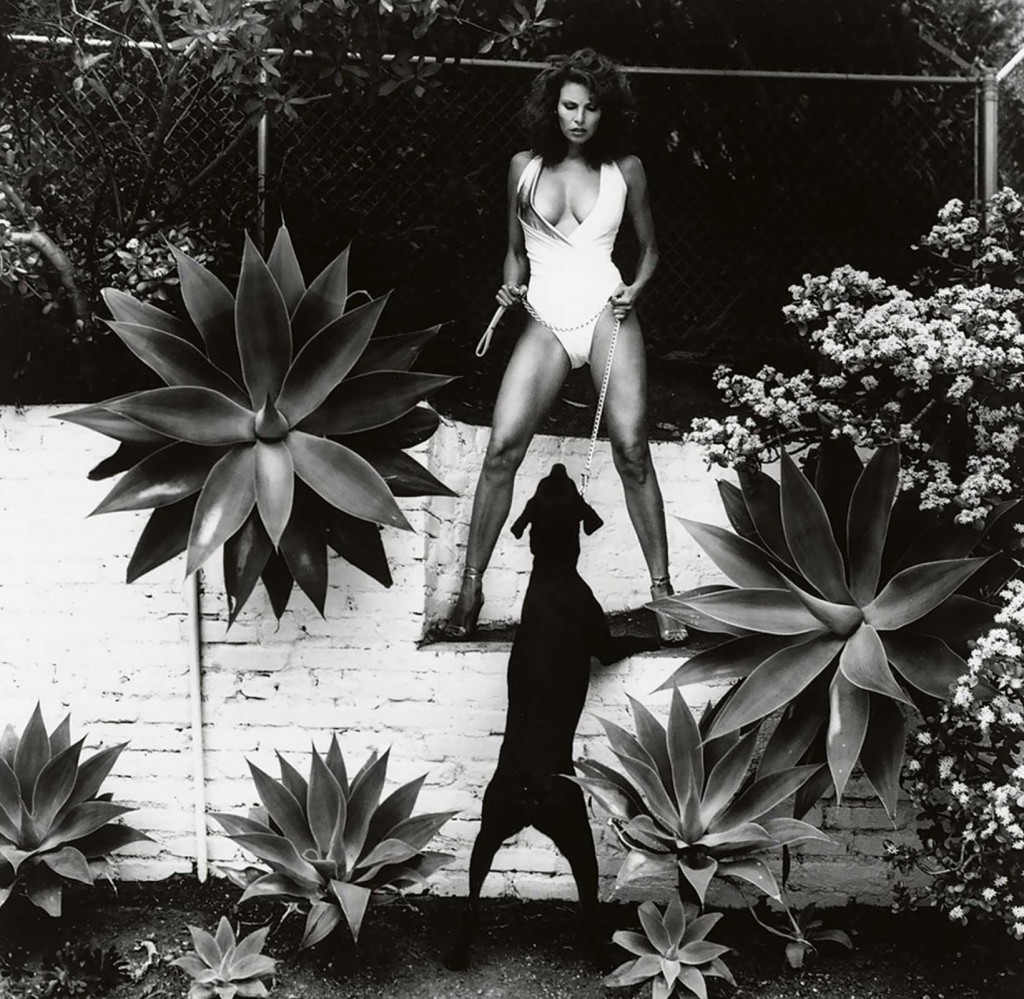 The world of Helmut Newton is extremely complex and diverse. Considered shocking and provocative back in the 60s, by the climax of his career he enjoyed the reputation of a photographer who was able to imagine and visualize his subjects as women who take the lead rather than follow it; women who enjoy the resplendence and vitality of their bodies; women who are both responsible and willing.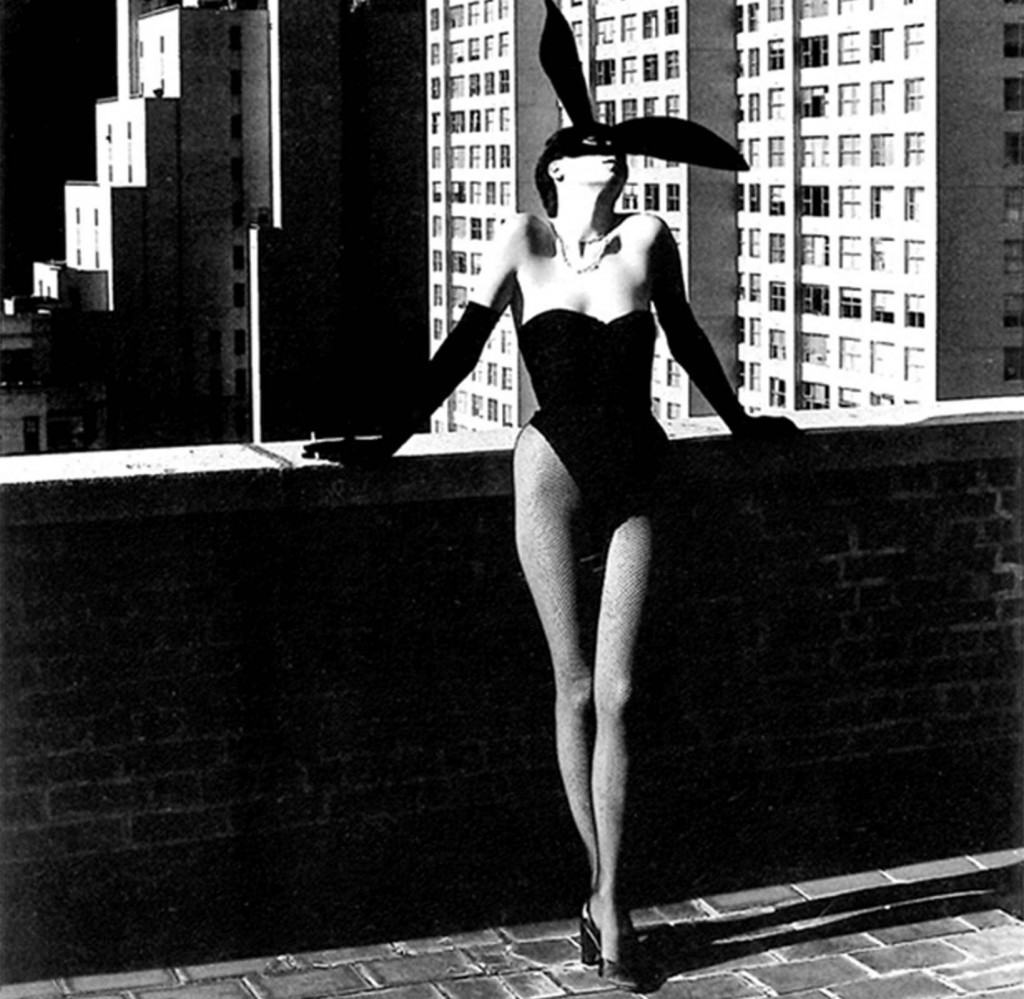 The Czech born art historian, and curator of contemporary art and photography Zdenek Felix, has said, "From fashion shots to portraits, from nude studies to the world of ballet, from the erotic to the subject of death – Newton's work encompassed an almost baroque abundance of themes." Newton's unique contribution was to give fashion photography a noir edge, making it one of the coolest genres of contemporary art in the public domain.
Helmut Newton's genius lies in his work on the female body, his strong, confident Amazons striding towards the camera are an unforgettable moment in fashion history.
Newton died at the age of 83 from injuries received in a car crash near his home in Southern California.