Erotic art controversy has been around for centuries. From the classic reclining nude or the 1920s pin-up girl to today's provocative prints or sexy "selfies," erotica will always be a loaded topic...
Erotic art controversy has been around for centuries. From the classic reclining nude or the 1920s pin-up girl to today's provocative prints or sexy "selfies," erotica will always be a loaded topic of conversation. Are we too embarrassed to look at the human form, one of nature's purest entities? Perhaps it is the blunt rawness of nudity that makes us uncomfortable. When we look at art, we are conditioned to judge certain works positively and other more explicit works with discomfort or disgust. For example, we may look at a nude poster of Marilyn Monroe as beautiful and iconic, while a photograph of an exotic dancer elicits a more lowbrow connotation. Why? It is almost as if society's mainstream perceptions have pervaded the average person's idea of erotic art or imagery who have come to see it as crude or even tasteless.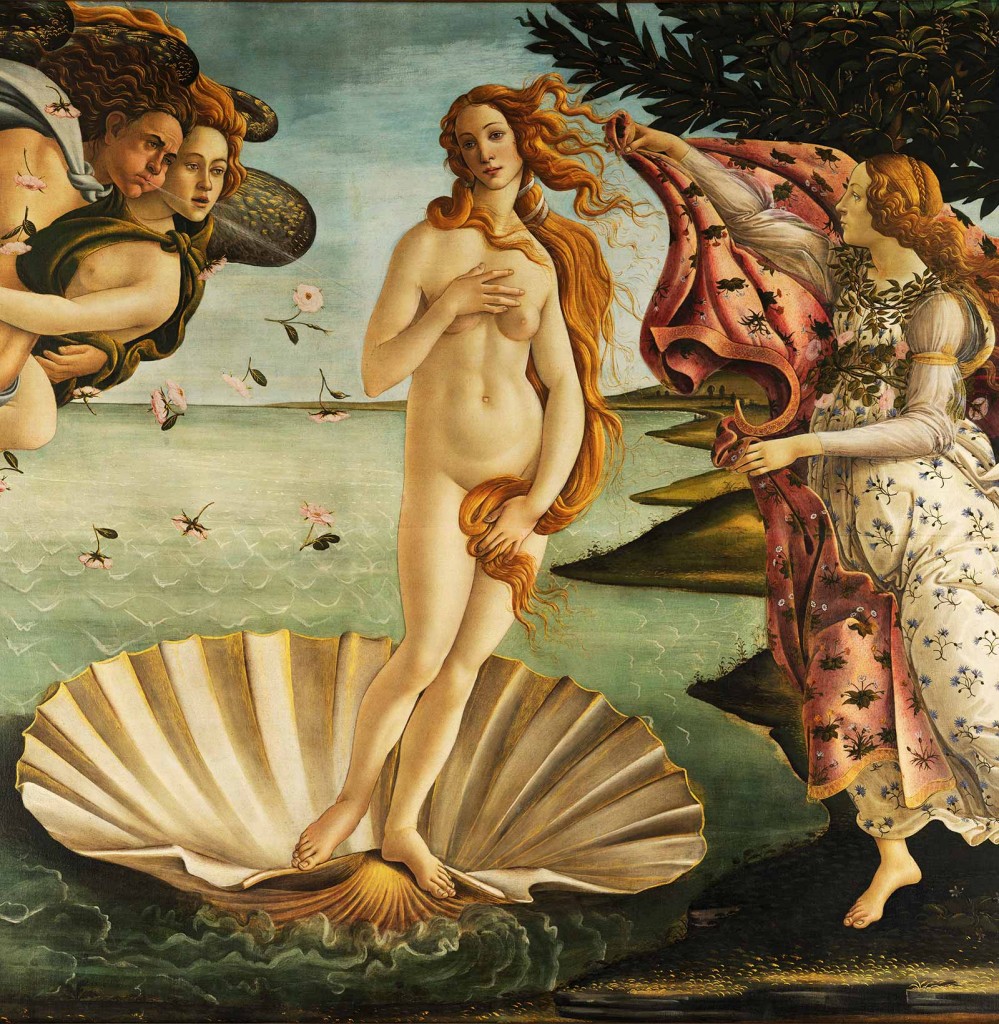 Throughout history, similar reactions arose in response to certain works of fine art depicting the nude body. For the most part, cultures have a code for depicting nudity, often in the service of allegorical narrative. Hellenistic art frequently depicted nudity and on occasion used devices such as draping or a modest hand over the nether regions. Publicly visible Medieval European depictions of the nude body were mostly allegorical, and served as cautionary Christian narratives, whereas Italian renaissance painting and sculpture looked to the traditions of the Greco-Roman era for models, such as the allegorical Botticelli painting, The Birth of Venus (1486).
The power of allegory is its supposed sublimation. This is why we often look at the dreamy goddesses of Titian or Botticelli with exalted reverence, but will not welcome erotic art photography or provocative paintings with the same appraisal. It seems that if an image is too contemporary or blatantly sexual, it is too raw and explicit for mainstream tastes—and that is where the line is drawn.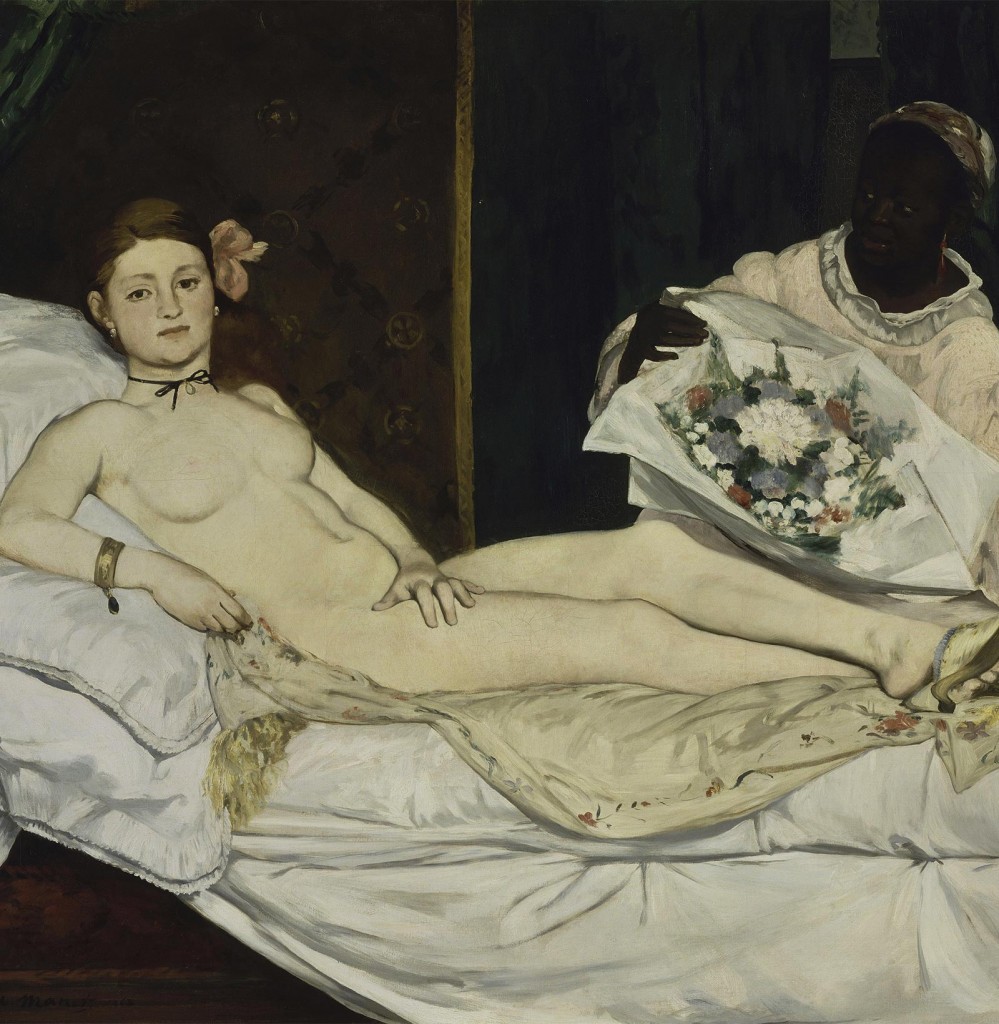 Explicit can mean more than simply the exposure of one's most intimate regions, in fact it can be the lack of metaphor, of distance of sublimation. The date 1865 has long been considered a pivotal moment in the history of modern art, particularly the representation of nudity. It is the year that the French painter Édouard Manet exhibited his painting Olympia – painted in the tradition of Titian's Venus of Urbino (1538) as well as Ingres Odalisque with a Slave (1842). However, without the traditional device of literary or mythological allegory and with various contemporary symbols this was a shocking image. While the model for the picture was Victorine Meurent who also modeled for other paintings, it resembled pornographic photographs of the period, which surely would be recognized, but it was most of all her cool stare, rather than a welcoming smile, that made Olympia equal parts shocking and mesmerizing. Equally, contemporary audiences were astounded by the flatness of the modeling and color. It was obvious to the contemporary audience that this woman was a kept mistress or courtesan. Some critics point to the name Olympia as a common name for courtesans, and others connect Manet's painting to the notorious renaissance courtesan Donna Olimpia Maldachini, or Marguerite Bellanger, a mistress of Emperor Napoleon III. Whoever this alluring woman may be, she has a confident self-possession and carelessness that disturbed so many of the viewers, some who said they felt trapped by her gaze.
These boundaries were pushed further in the painting of a languishing nude woman by the French painter Gustave Courbet – the infamous L'Origine du monde (1866) in the collection of the Musée d'Orsay, Paris. This picture shows the artist's mistress and model Joanna Hiffernan who is said to also have been the lover of the American painter James Whistler. L'Origine du monde was commissioned by the Turkish-Egyptian diplomat Khalil-Bey, who had become well known for his Paris erotic art collection. While the picture displays feminine genitalia with an unrelenting magnification, many critics feel it bears traces of the sumptuous painting of the Venetian school such as Titian and Veronese.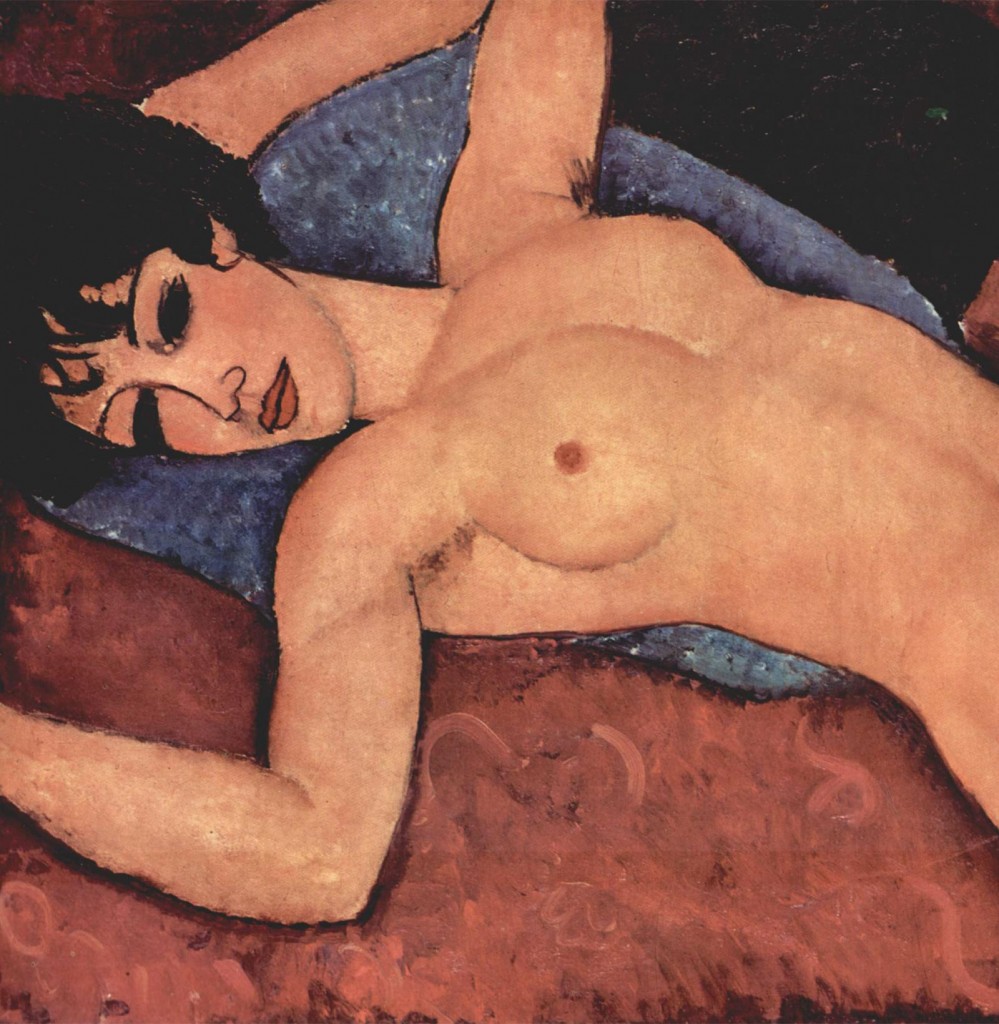 Amedeo Modigliani also tested these barriers when he painted highly stylized reclining females who seemed to embrace their own sensuality, and made no move to cover their bodies. Modigliani made over twenty-six works of this type; the one shown here was made for his patron Léopold Zborowski. The reality is that there is a candid eroticism, a certain charge that caused some erotic art controversy when the paintings were exhibited in the window of the art dealer's Berthe Weill's gallery, their reflection of the liberal culture of Montparnasse so shocking that Weill was ordered to take the erotic artworks down.
A sumptuous explicit body is at the center of erotic art controversy.
The difference between an allegorical nude and a sumptuous explicit body is at the center of erotic art controversy. An allegorical nude is associated with beauty and high culture, whereas the exposed body is associated with lowbrow eroticism. This is part of the distinction that creates the boundaries between erotic art and that which is scandalous. However, all of this raises the question of why we see more explicit eroticism as shameful or distasteful and who decides?
Perhaps we can liberate ourselves and be more honest about our taste. The reality is that arousal and sexuality are natural parts of being human. For this reason, if we shy away art that shows explicit sexuality and nudity, we are also denying the sexuality that is innate to our own being. In truth, erotic imagery is still and will remain an integral part of our humanity.
Art Provocateur is the premier online gallery of erotic art controversy prints.  Browse our galleries of limited edition and one-of-a-kind artwork. We have the largest selection of erotic and nude art from both established artists and rising stars.