Gifts of Erotica and Ancient Roots
The gift of erotica has a long history, and such items have been considered symbols of beauty, pleasure, and admiration. The word erotica has so many connotations and often evokes images of explicit...
The gift of erotica has a long history, and such items have been considered symbols of beauty, pleasure, and admiration. The word erotica has so many connotations and often evokes images of explicit content, and yet, it can take so many other forms: small ceramics, murals depicting the secrets of ancient cults, 18th-century allegorical pictures, etching, paintings, contemporary photos and so much more.
To understand that there exists an entire world of erotic poetry, novels, and images that without being explicit are definitively erotic and provocative, we only need to turn to literature or art for example. In terms of relatively modern times, one merely has to think of classic books like D.H. Lawrence's novel Lady Chatterley's Lover, or 18th-century French painter Jean Honoré Fragonard's sublimated depictions of garden dalliances like The Lover Crowned, a picture commissioned for the French King Louis XV, by his famous mistress Madame du Barry.
And so this brings us to the fact that one particularly fascinating part of this history is its connection to gift-giving. In Western culture, erotica was a favored tribute for one's lover, courtesan, mistress, or partner in many historic periods. Poems were written for lovers, allegorical sculptures made, paintings dedicated to a mistress or wife. Collections were acquired.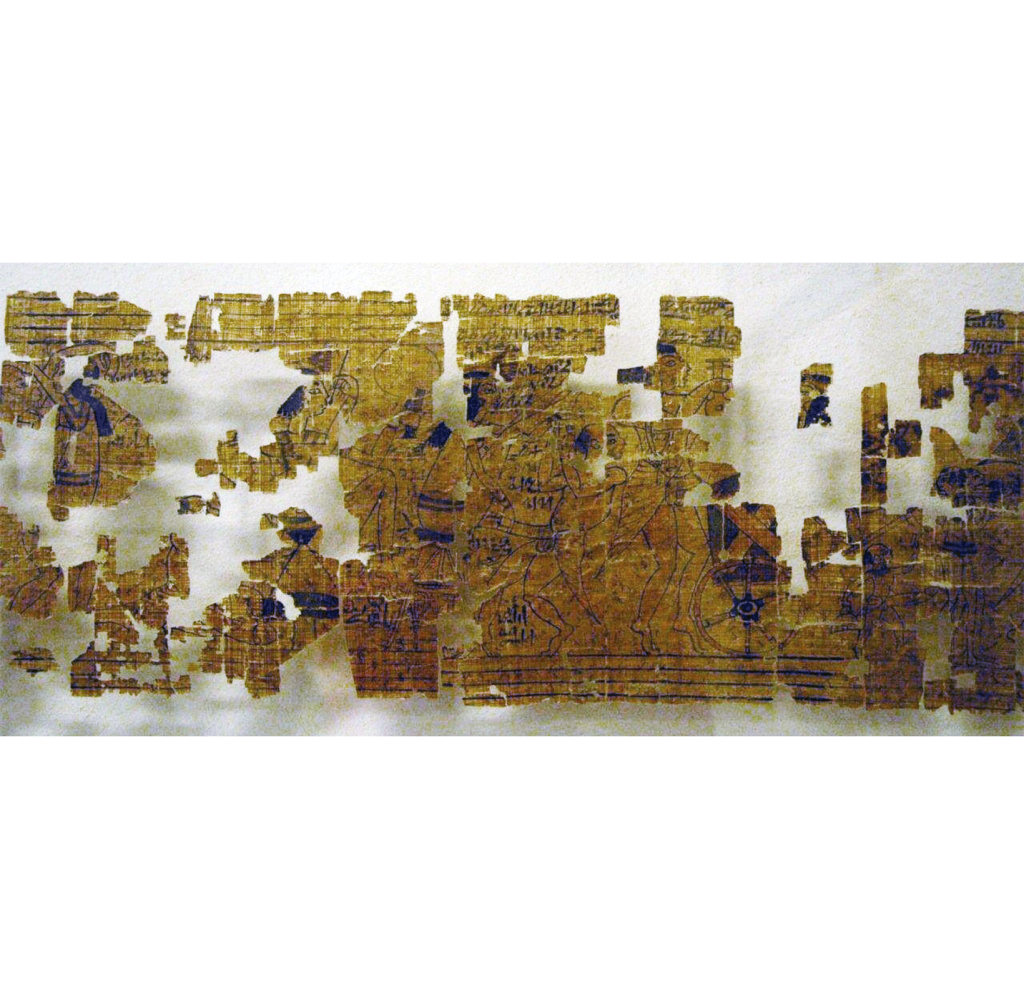 This tradition stems from ancient times, and in the Greco-Roman period included totems, amulets, decorative objects, mosaics, sculpture, vase painting, murals, and manuscripts. Even though it exists in fragments, we can still see glimpses of erotic acts in this ancient manuscript. Once called the first men's magazine, The Turin Papyrus is a treasured example of the ancient taste for the erotic.
It was a favorite practice to give one's lover an art object, such as pottery decorated with scenes of provocation and sexual acts. Whether gifts or articles of amusement or mythic symbolism, ancient people commonly owned phallic talisman and apotropaic sculpture signifying fertility and fecundity in fields, a motif that has not lost its power to amuse and excite. In fact, in Roman culture, the fertility god Priapus was very popular, and we know of artful examples of provocative amulets such as phallic images found in Pompeii, even seen in lamps, mosaics, architectural decoration, and tombstones.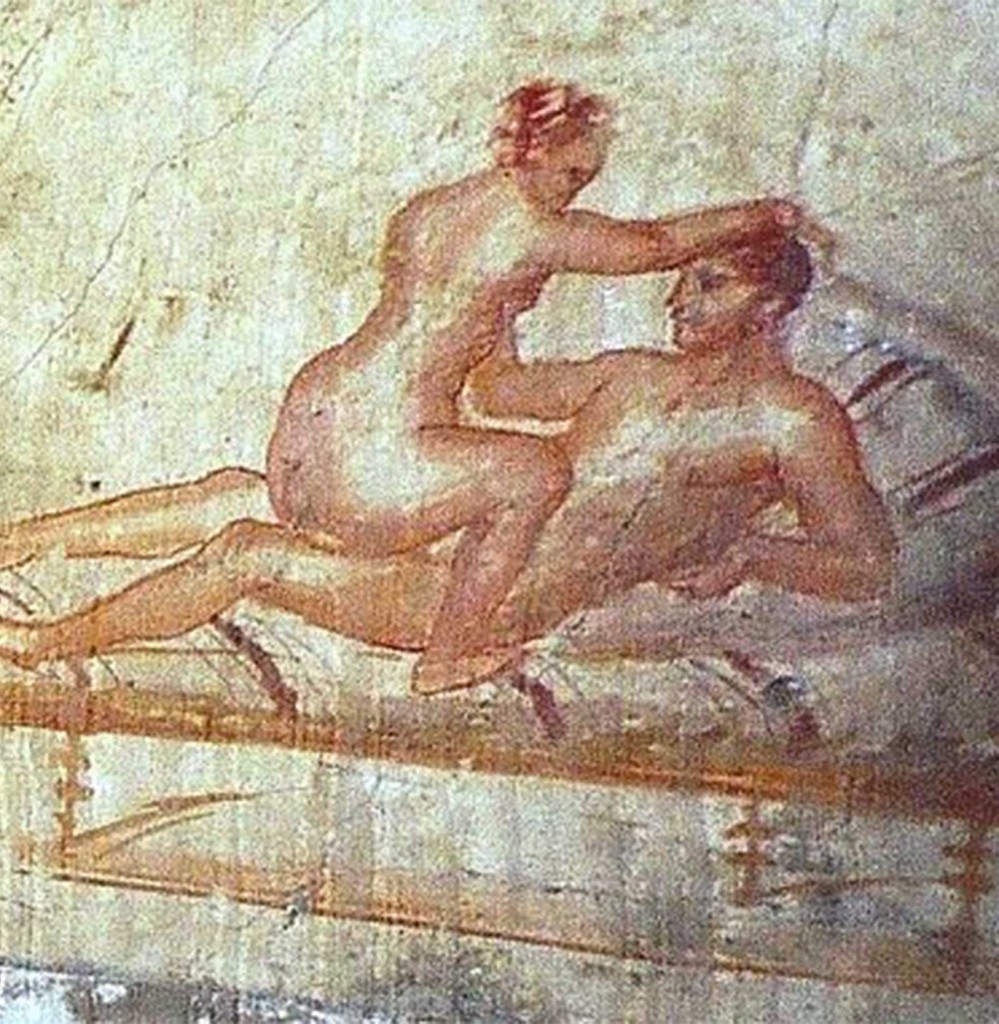 How did this tradition and sensibility carry through time? There was a certain uninhibited celebration of pleasure in ancient erotica, wall paintings in homes and ceramics reveal explicit scenes of people coupling in various combinations, the strength of which seems to have sustained its appeal and presence. In the 18th and 19th century excavations uncovered previously unknown examples to the great delight of many.
Erotic and provocative art has always been a form of currency with a value of pleasure.
And of course, its exceptionally interesting nature may have allowed ancient erotica to be preserved and collected. After all, sexuality is always appealing. Yet, we should be mindful that giving erotica was more than a suggestive or lewd overture. Erotic excitement was endowed with a sacred character largely because of its association with the cult of Dionysus, god of fertility as well as pleasure. Examples of this celebration of erotica are seen in the great pictures of sex acts in the Villa of Mysteries, c. 60 BC, including the picture of a female initiate being whipped by a priestess.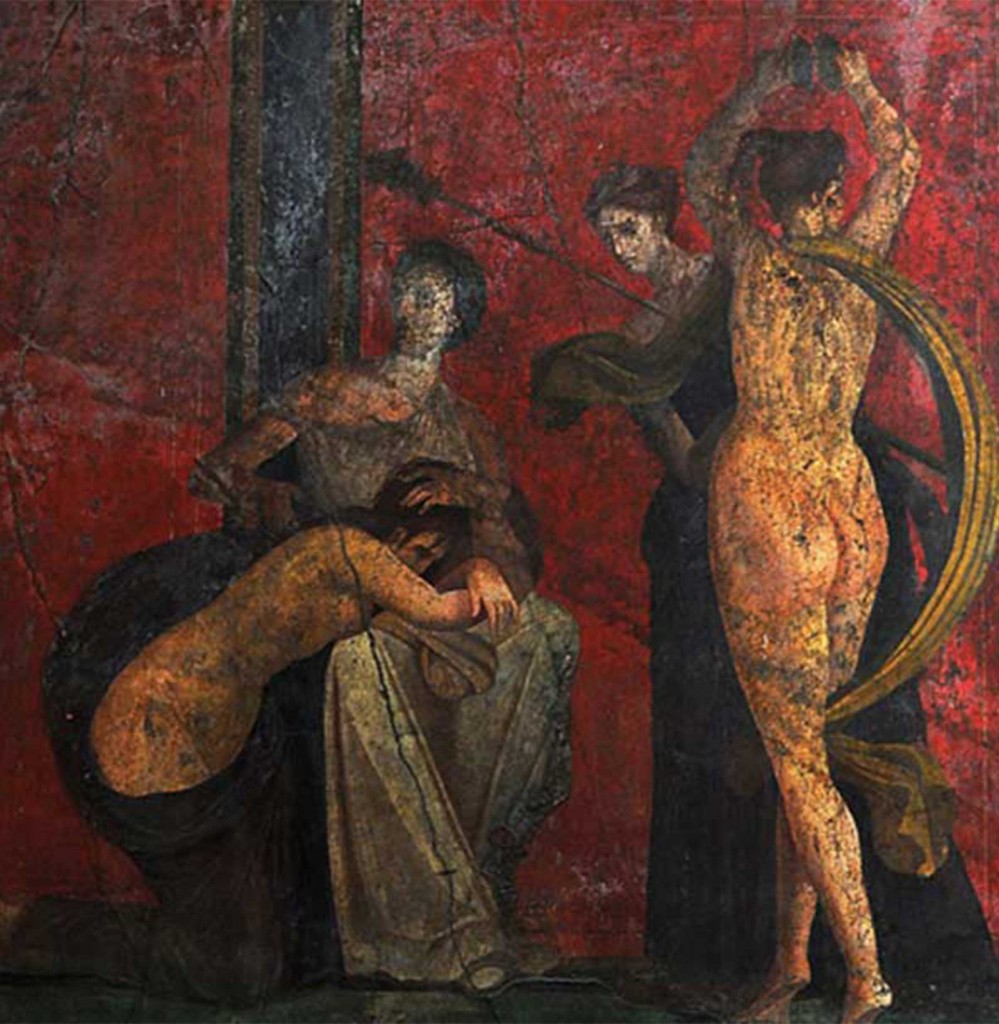 While of course there was diversity among the eras and regions of the ancient Greco-Roman world, not to mention individuals who produced or purchased the artwork, much of the cultural attitudes during this period are distinguished by attitudes towards sexuality and the artistic expression of sex as positive if not sacred, and so the gift of erotica had the most complimentary of associations. The formal attributes of ancient erotica are seen in modern artwork as well.
Today, we might consider that as part of this legacy, contemporary artists who make erotic art hold an equally holistic and sumptuous attitude to sex, sexuality, and themes of desire. This aesthetic and outlook build on a legacy of complex and historical depictions of desire.
Collecting erotica, erotic art, and provocative art has always been not only popular, but a currency, not to mention the absolutely delightful value of pleasure and titillation, and is truly, the greatest of compliments.