How To Decorate With Nude Art
When beginning the decorating process or reassessing the décor of a home, it can be more than a little intimidating; especially if your goal is to decorate with nude art, and even more so in the case of...
When beginning the decorating process or reassessing the décor of a home, it can be more than a little intimidating; especially if your goal is to decorate with nude art, and even more so in the case of choosing decor for an office or place of business. For those with a taste for provocative art, a unique decorating challenge presents itself in this endeavor. It is not an altogether different challenge than decorating with non-nude art, as many of the same "rules" apply in both cases. Therefore, those flirting with the idea of decorating with nude or provocative art have nothing to be concerned about; on the contrary, they should go with their instincts. Provocative art carries an intriguing allure that most people find irresistible. The mystery and uniqueness of such pieces display a boldness that captures interest. They can be very striking and either command attention or subtly invite it. Guests of a place of business or a home displaying sexy or nude art will notice, and impressions are made as a result. The question then is how to decorate with nude art in an elegant and appealing way.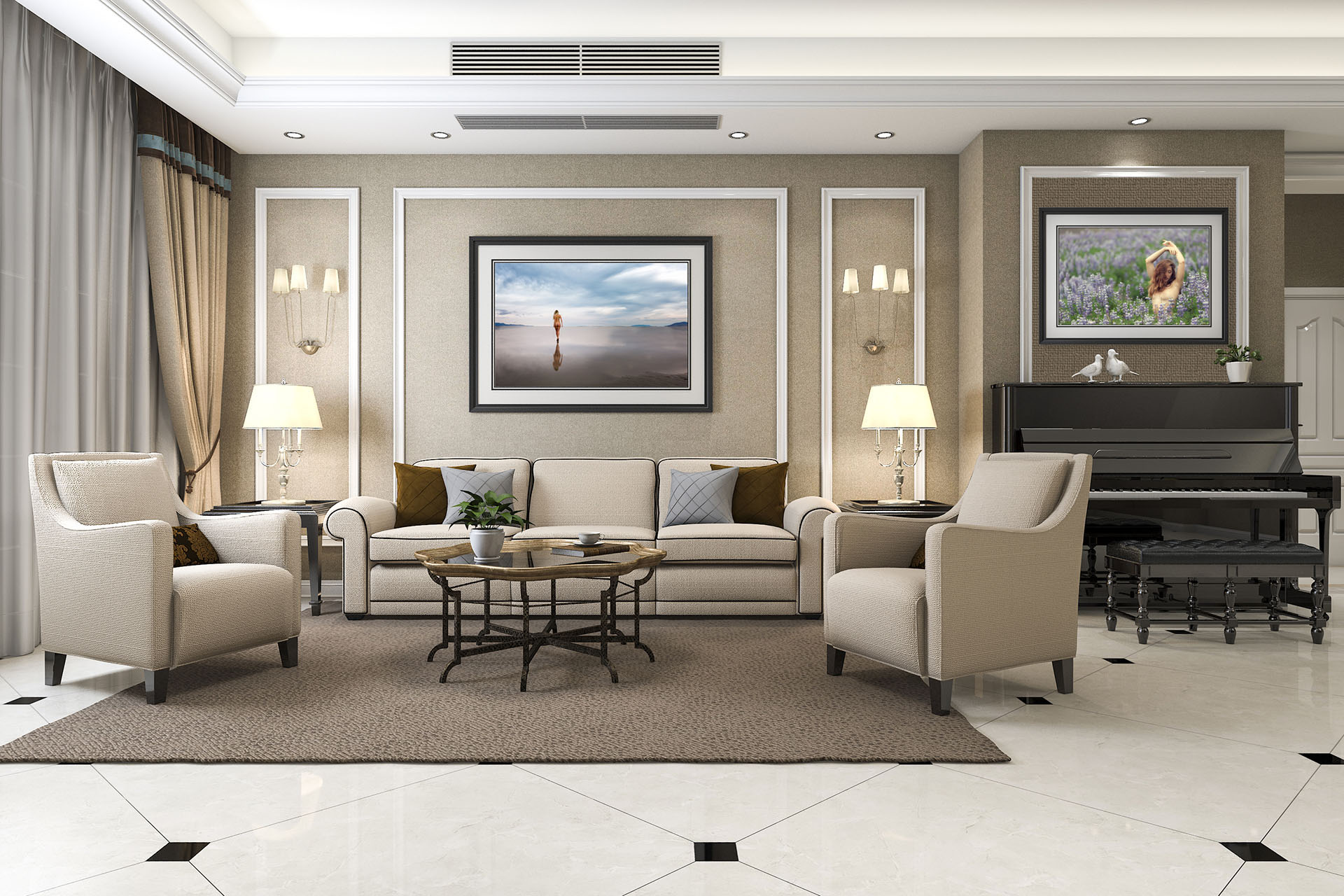 Decorating with nude art is not entirely different than decorating with any other form of art. The goal and focus are to place pieces in an order of structure and color that is pleasing and inviting. When choosing to decorate with nude art pieces, one must keep in mind the color and tone they are seeking for their environment. Is color a factor when choosing, or is it practical to skip being concerned about wall color and choose black and white photography? The choice of color in a room, in any circumstance, is the main factor that determines an individual style and selection. It sets the tone of what people will experience when they spend any length of time there. Another factor to consider is the concept of feng shui, the ancient Chinese method of arranging the order in a space to create a positive flow of energy. Considering the scientific studies that back the concept of energy, the practice of feng shui is worth considering when decorating with nude art. Common "laws" of feng shui arrangement include utilizing uplifting forms of artwork, providing plenty of natural light, pairing together pieces appropriately (framed pieces side by side), accent lights, and avoiding any artwork that expresses estrangement or violence.
Decorating with nude art can liberalize an environment for lovemaking.
The decorating opportunities for nude art are broad, especially when appropriately applied in place of business or home. The bedroom, of course, is one of the best places to decorate with nude art or erotica, for obvious reasons. It can create a liberalizing environment for lovemaking, especially when the provocative art of sexy nudes are part of the décor. The combination of passionate colors (such as rich roses and warm chocolates) with provocative art, can promote a passionate, erotic playground. Likewise, the combination of nude art with muted tones such as pale violet, sea green, or sand can promote a peaceful and cool or warm space for lazy enjoyment.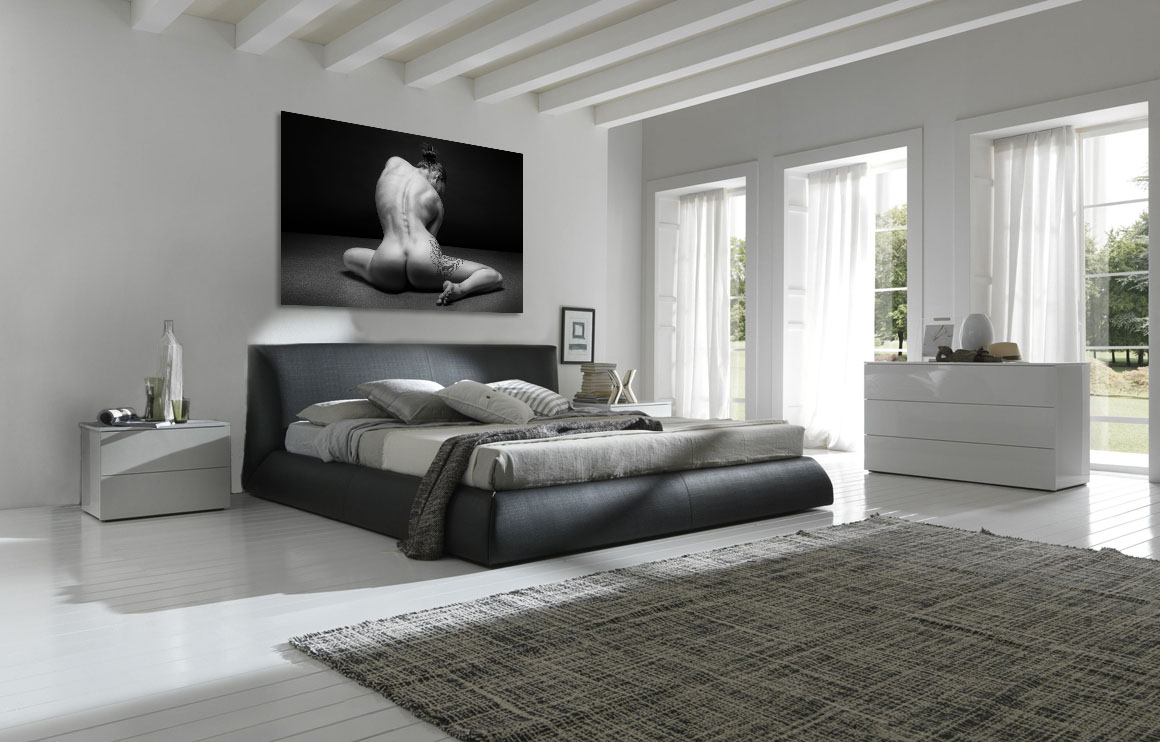 Decorating other areas of a home can be a puzzling assignment, as the environment outside the bedroom is exposed to all guests and the intimacy level here is lowered. In these areas, it is important to choose pieces that promote the comfort, enjoyment, and even curiosity of guests. It is possible to decorate tastefully with provocative art, in a way that promotes conversation, camaraderie and entertains company. Subtlety can be powerful. A balanced blend of erotic art among other art styles and colors is conversational, pleasant, and sophisticated.
This concept applies to places of business, as well. The question of the appropriateness of using provocative décor in a place of business may have some raising their eyebrows, but depending on the pieces displayed, decorating with nude art in a business setting (depending on the setting desired) can impact a business environment in positive ways, also. Of course, it depends on the business and which style or image that business would like to project.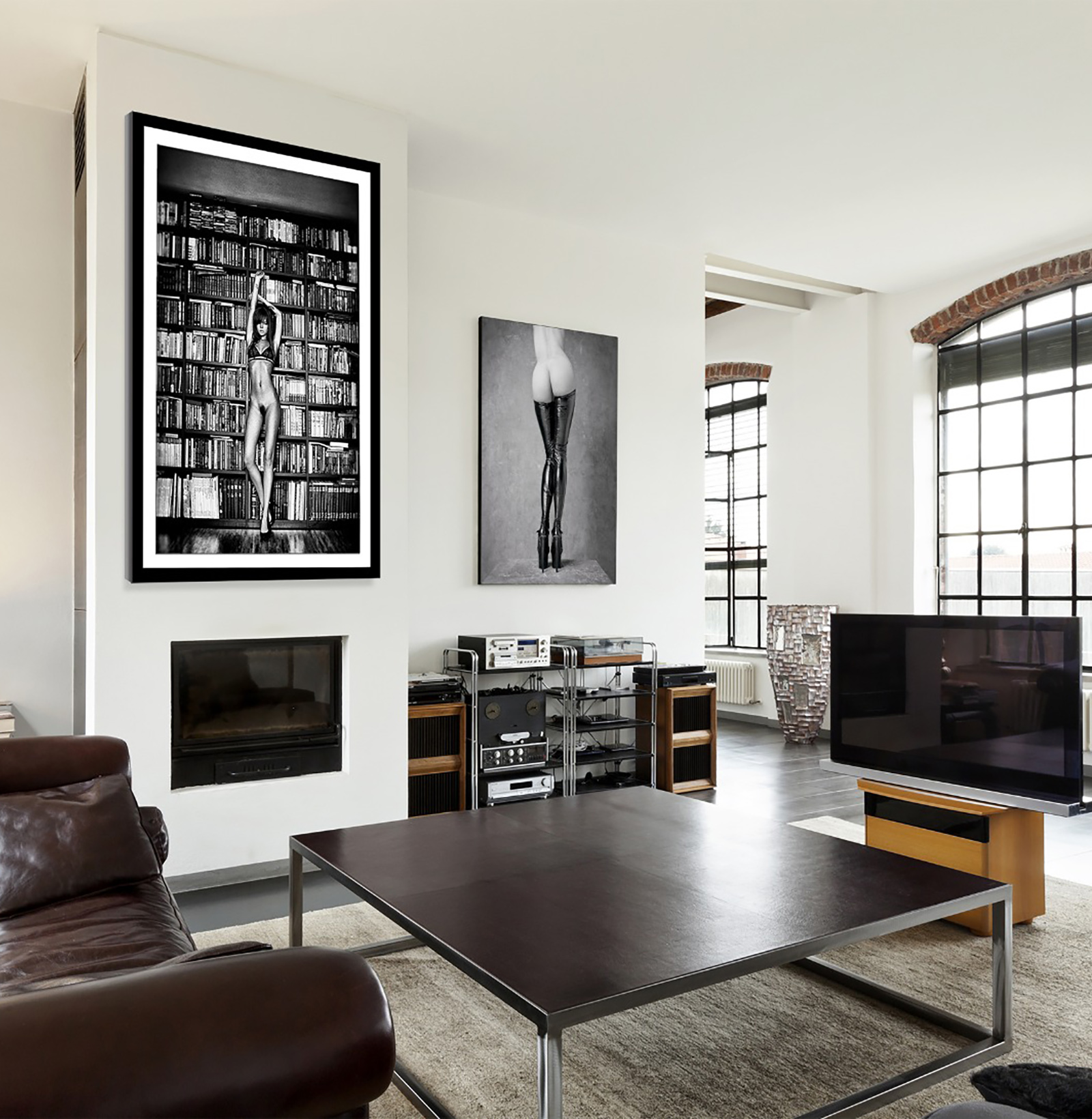 The pieces chosen are important factors when decorating with nude art. This pertains to artist, tone, and style. A piece created by a particular artist will say something about you, the owner, as an individual. So, examine the artist. Read their bio, and learn a little about them. The tone of a piece is also important. Don't settle for less than what you want to portray. If you are trying to display passion, pay attention to the tone of the piece. A portrayal of naughtiness, innocence, or a simple but striking woman's form will each speak in their own tones. The styling is also important. Be sure that the textures within the artwork with the textures within the room. Eclecticism does work, but be sure to fully understand eclecticism before attempting to put it into practice.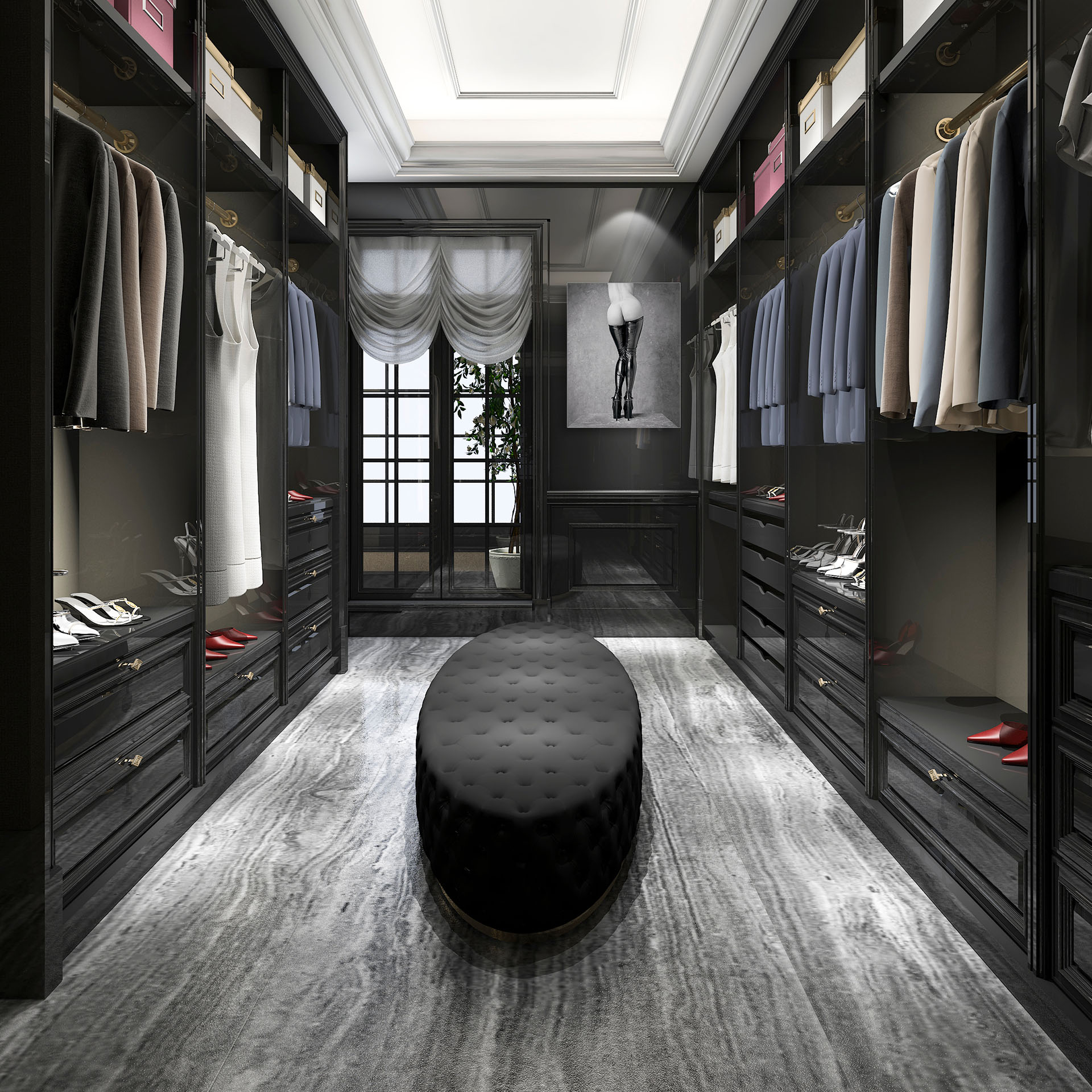 Those venturing into the exciting world of collecting nude art will best be served to carefully choose pieces that speak to them in a unique way. Whether for personal enjoyment or displayed for all to see, a personal collection of provocative décor will engage guests and likely get tongues wagging.