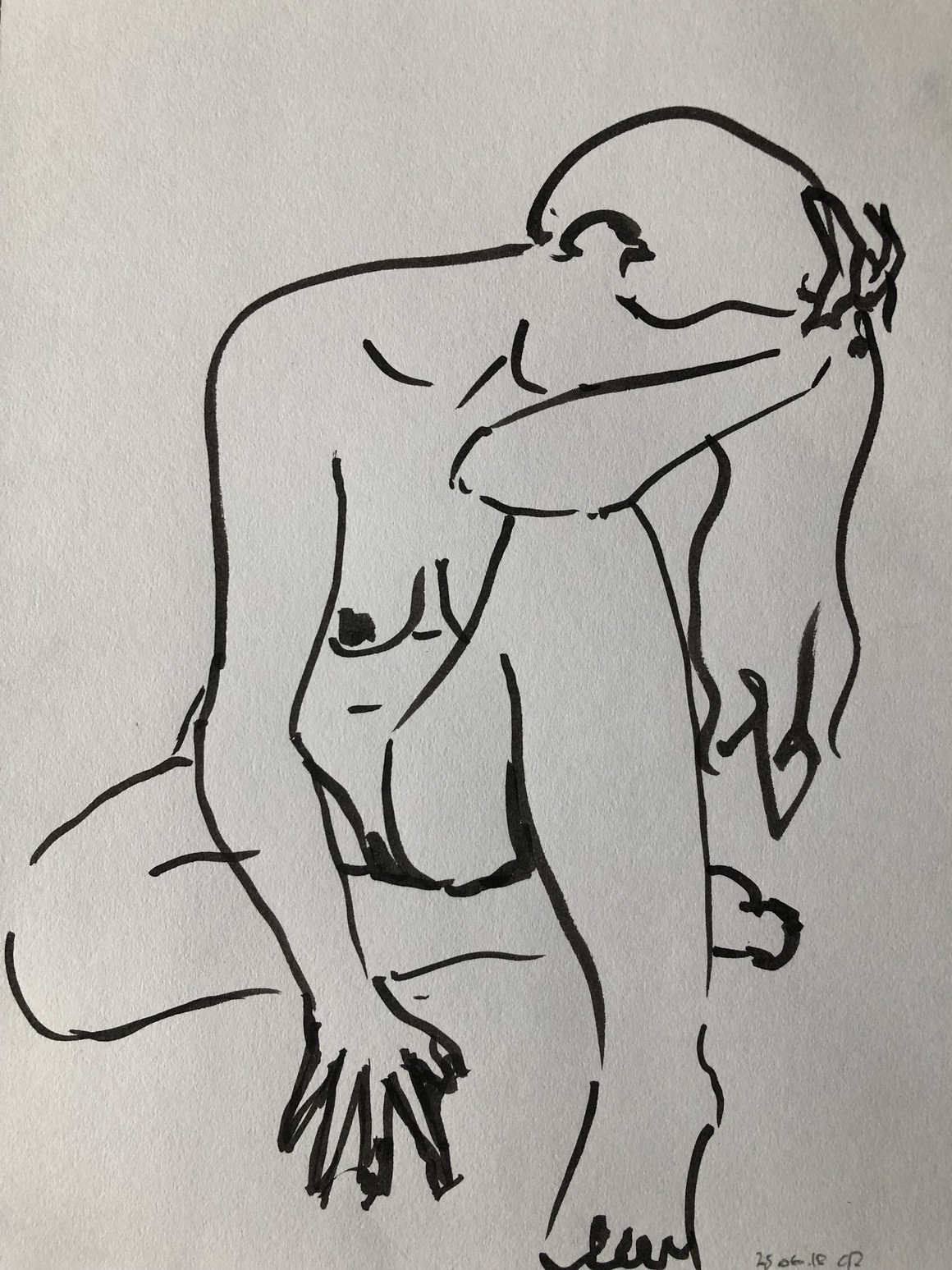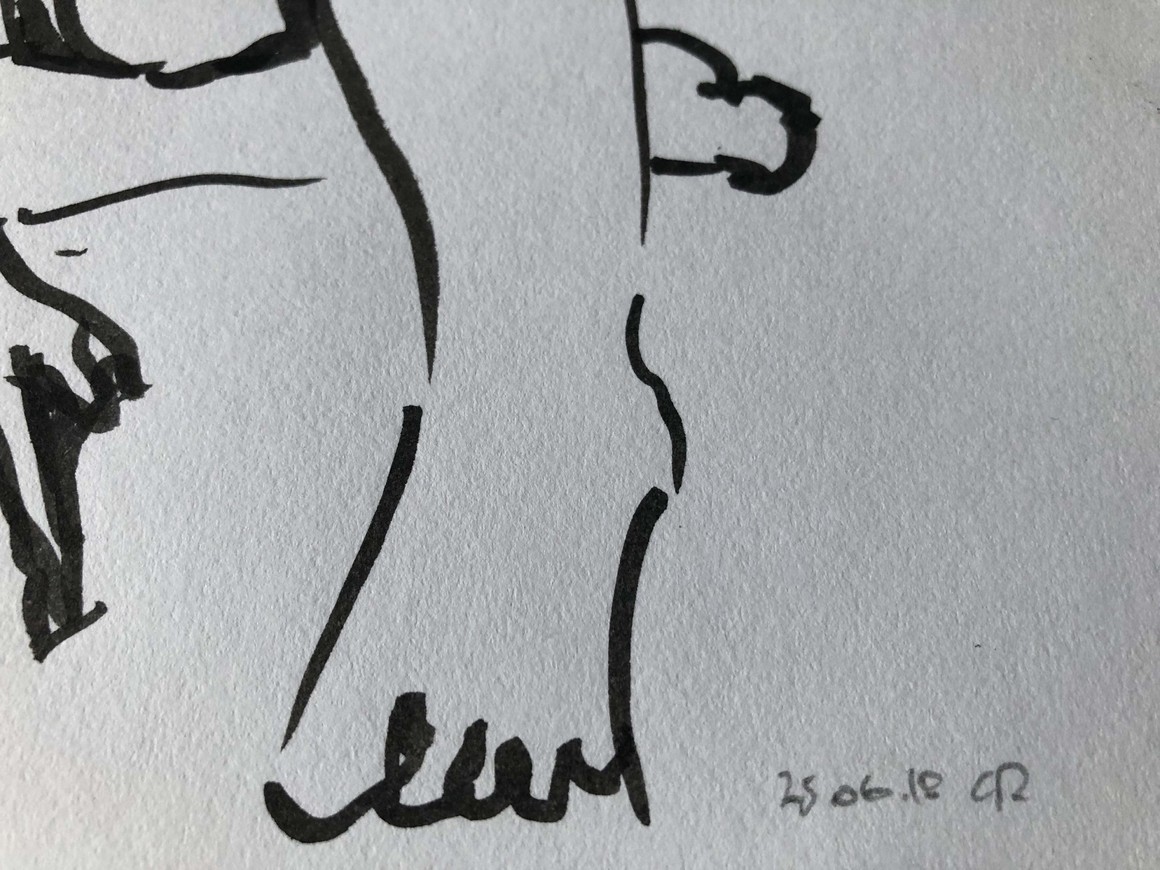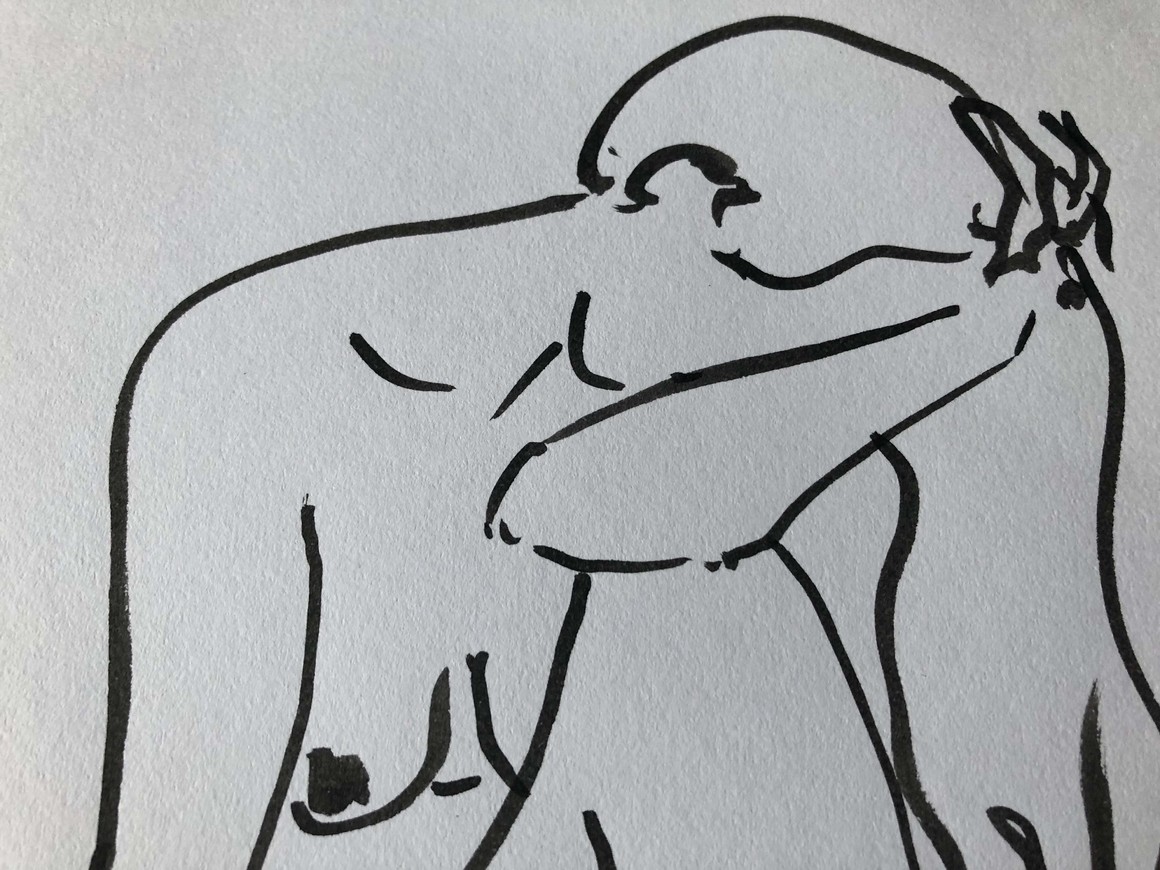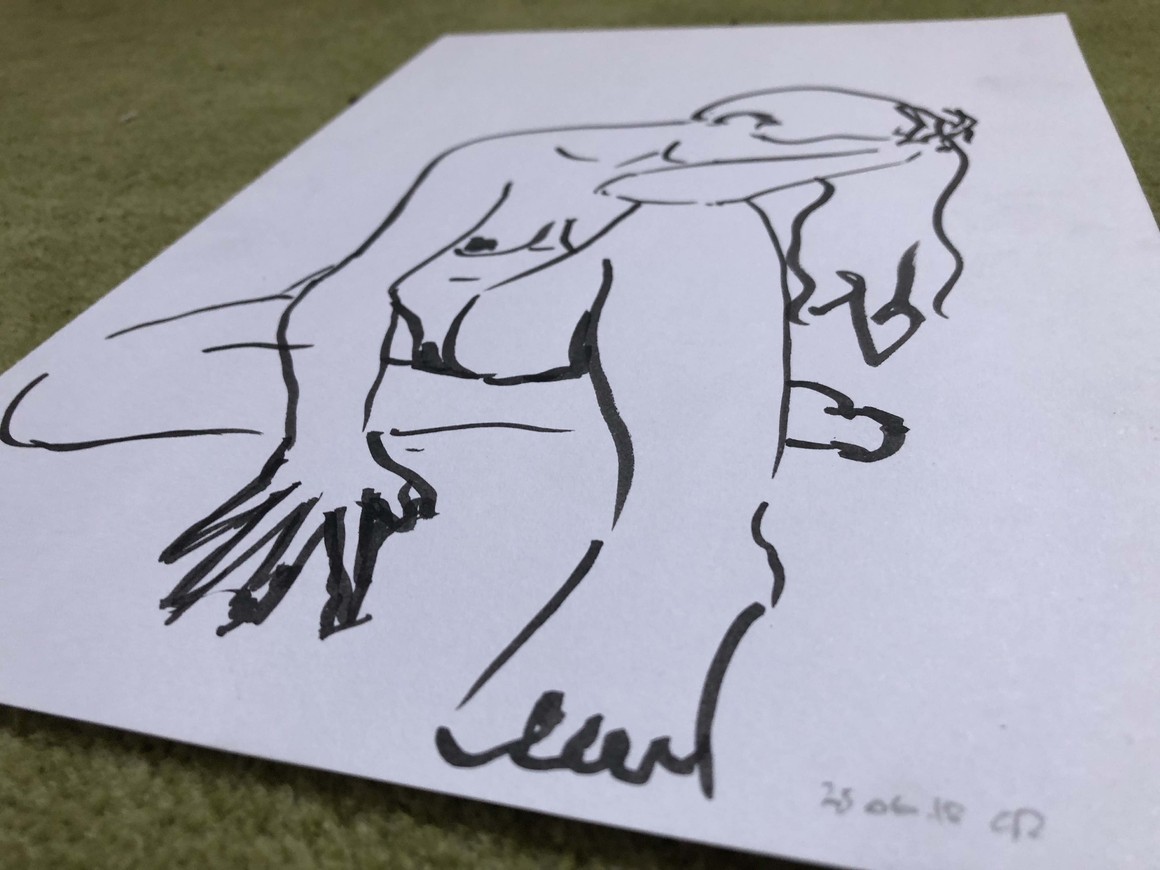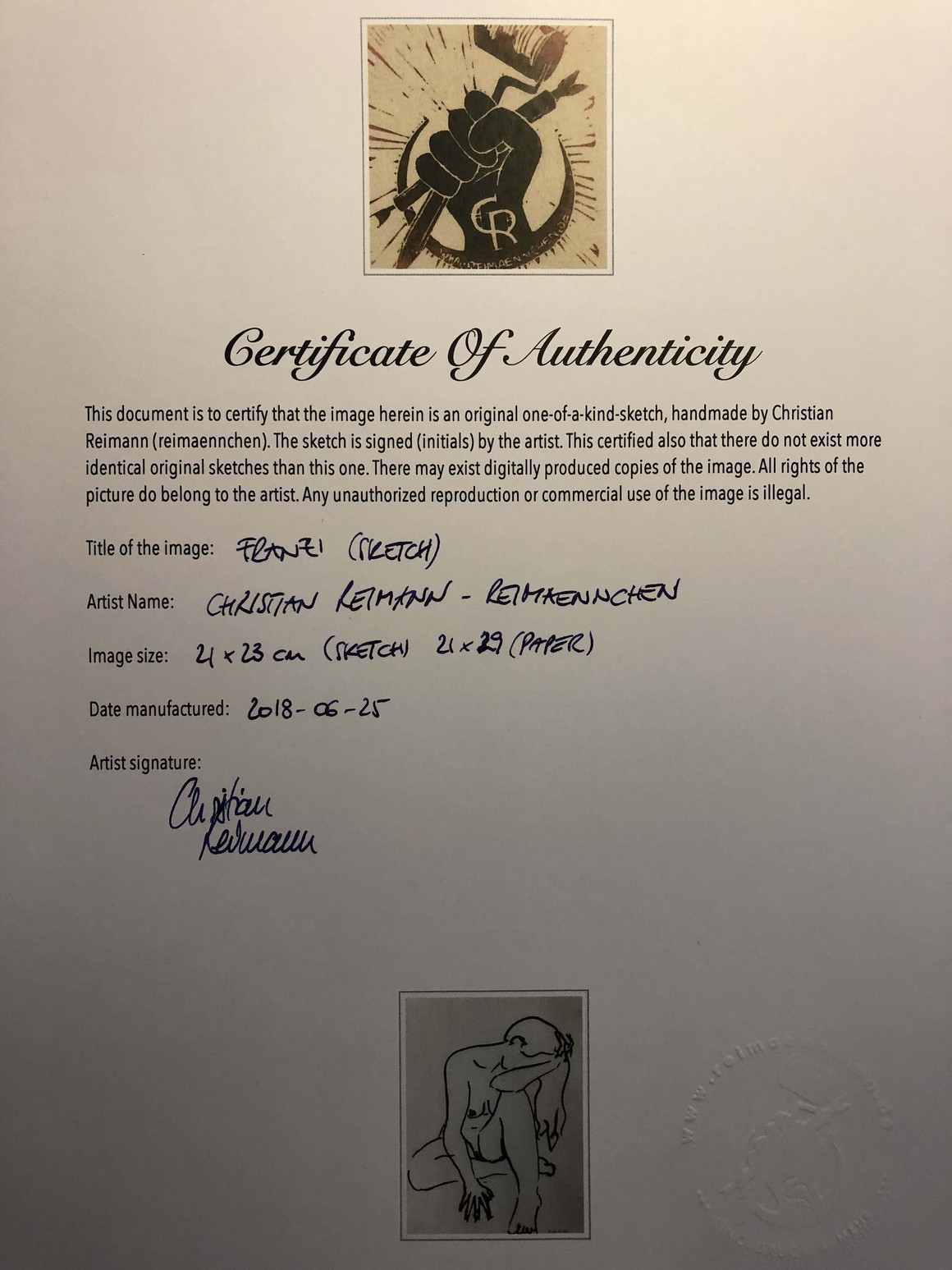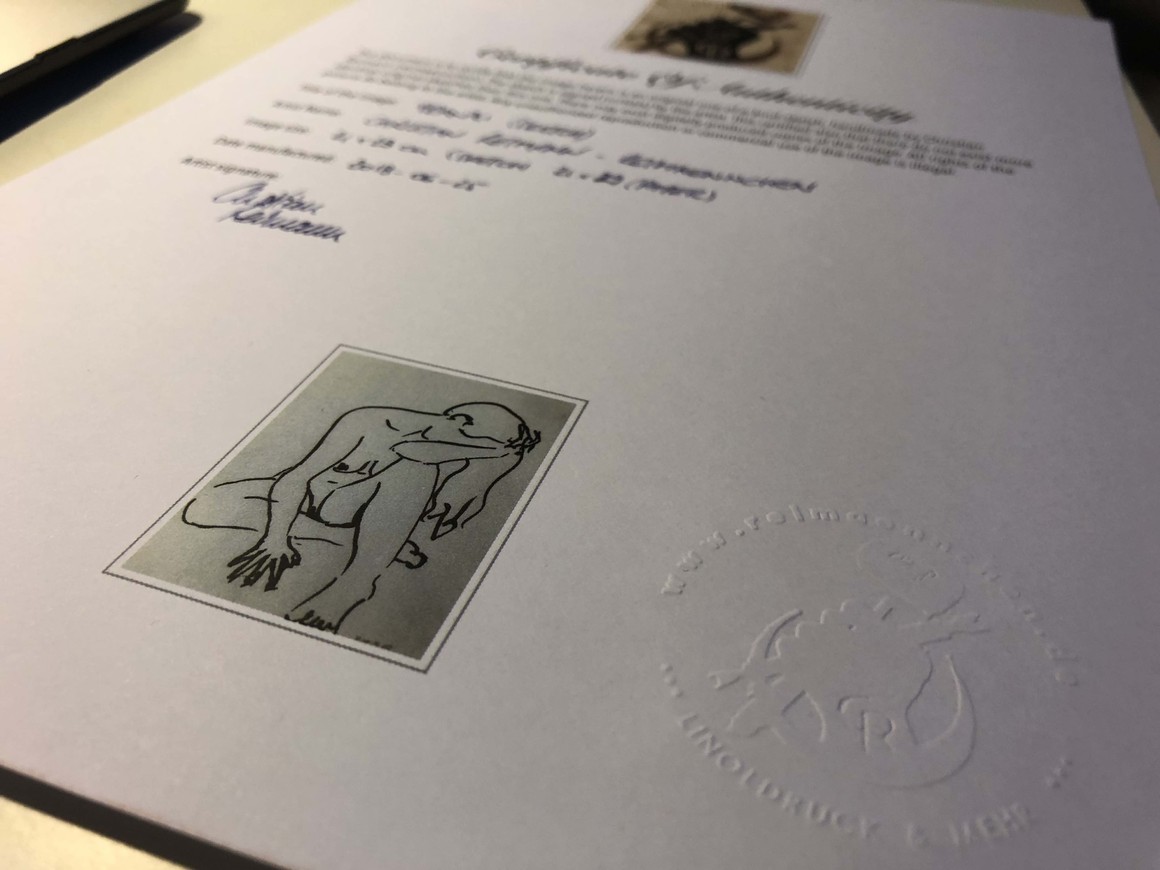 Artwork description
This is an ink-drawn sketch of Franzi. As line drawing it is very reduced, just giving the position and the feeling, but no shadows, no background.
This one-of-a-kind sketch will be shipped in a reinforced envelope.
About the Artist
Christian Reimann is an artist based in Bremen, Germany. Under the artist name of reimaennchen, he produces unique, honest, and direct drawings and prints highlighting the female nude form. Most of reimaennchen's portfolio highlights the flowing lines of the human body as well as those of architectural structures. He considers the naked body the ideal vessel for exploring and highlighting a wide variety of simple shapes.
more »
One of a Kind
ID5772
Franzi (Sktech)
By reimaennchen
Illustrations
One of a Kind
Size: 8.27 x 9.0 x 0.01 inches (actual image size)
This artwork is sold unframed
Signed and numbered on the front
Certificate of Authenticity included
Style: Romantic
Subject: Female
Shipping
Germany $5.00
Europe $10.00
North America $10.00
Other $10.00
Returns and refunds
100% Money back guarantee. If you are not completely satisfied with your order, send it back in its original packaging within 14 days and receive a full refund. No questions asked. For full details, click here.
Whenever I'm Alone With You
$3,000.00P4601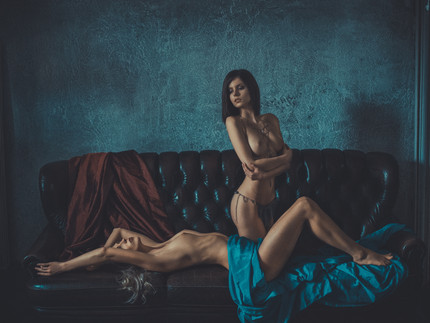 Ladies with blue and red
$732.00P4935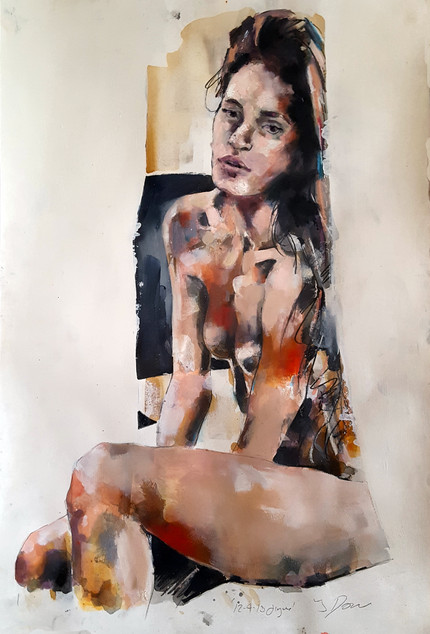 12-4-18 figure
$320.00P6179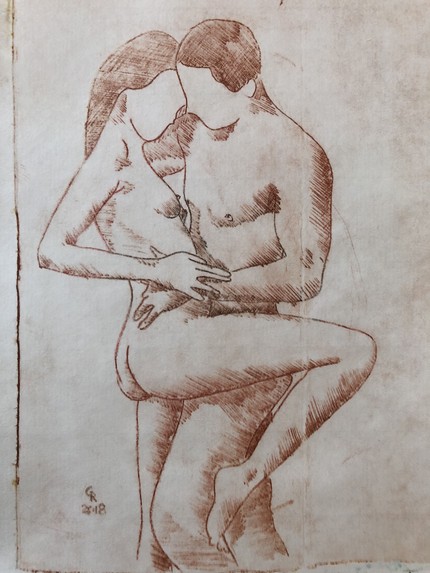 Faceless 09 6/10
$250.00P5814