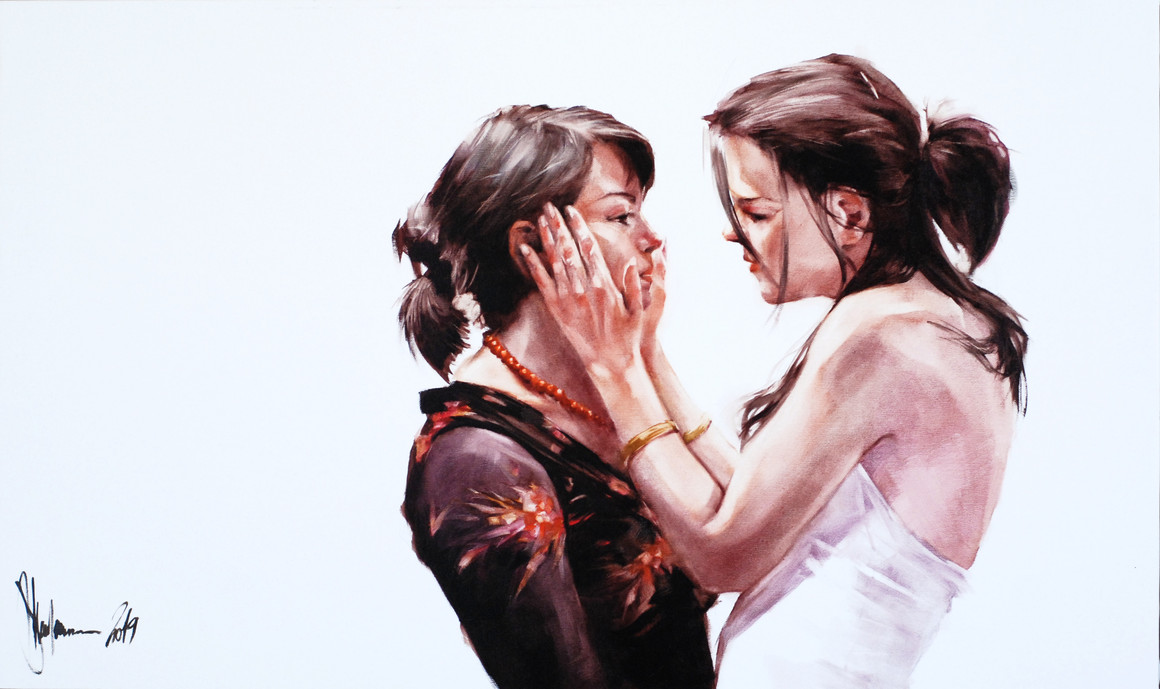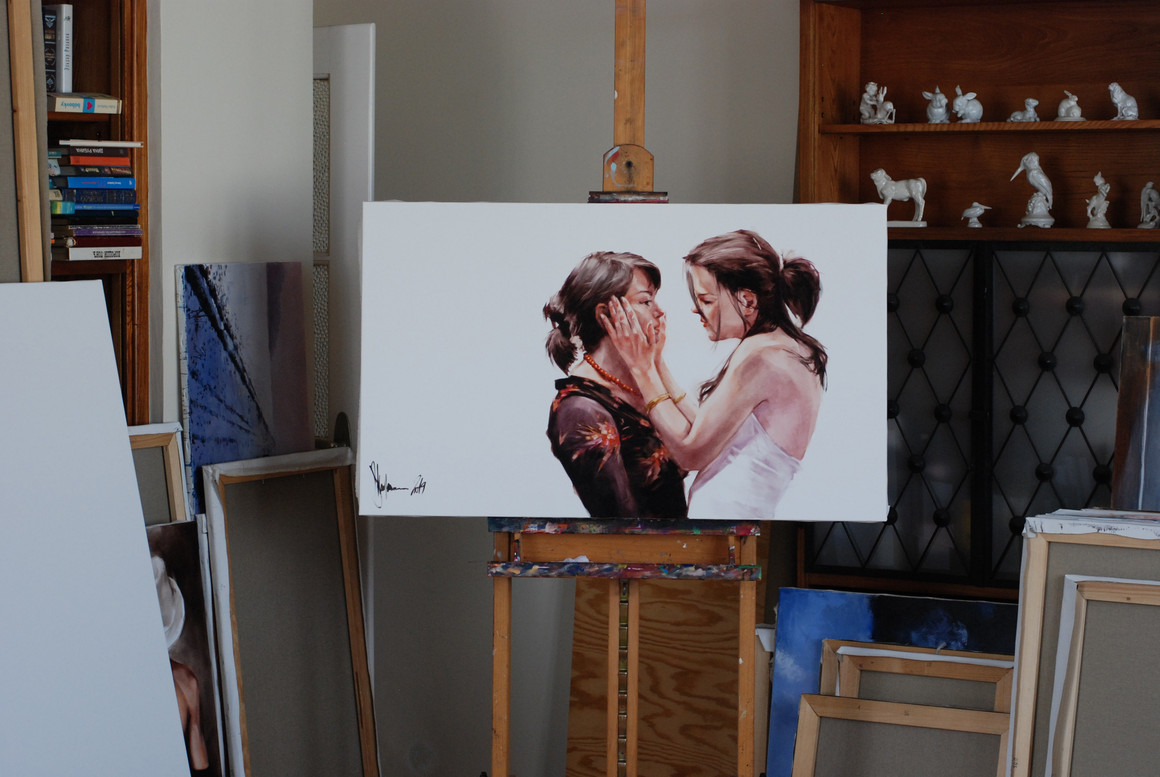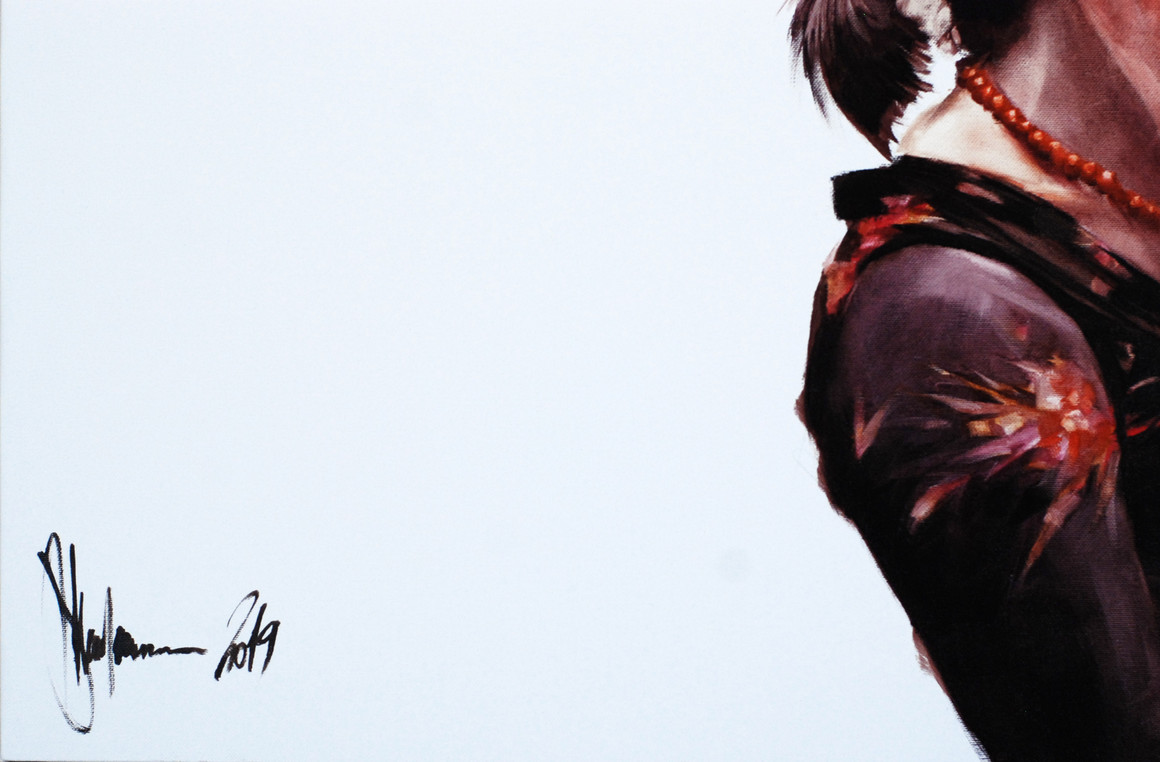 Artwork description
Until recently, it was believed that there can be only one normal love. All other loves are abnormal, and some of them are even criminal. In some corners forgotten by God, they still think so. In some countries, for such love they take their lives for such love.
But it exists, has existed and will always exist. While people are alive, while hearts are beating, while they can love.
And believe me, gender has nothing to do with it. Love has no gender.
She is either there or she is not.
I painted this picture, like all my other paintings using completely traditional methods. With the help of oil paints, canvas and his hands. Everything is absolutely traditional and natural. I have been doing this work for more than 30 years and doing quality. This applies not only to the manufacture, but also to the packaging of finished paintings. Even with poor delivery, my packages reach the buyer safe and sound.
Each painting is accompanied by a certificate of origin, which I write out with my own hand.
Shipping Details
canvas rolled up, shipped in tubus by curier post for 3-5 days
About the Artist
Igor Andrianov is a figurative artist based in Prague, Czech Republic. Under the artist name of Shulman, he creates modern oil paintings in different genres such as portrait and nude. Shulman's works exhibited in a variety of solo and group exhibitions both in a regional and international level in countries such as Russia, the Czech Republic, Sweden, France, and Holland. Most notably, in 2016 he participated in the Edinburgh Art Fair, recognized as the United Kingdom's most prestigious and leading art fair outside of London. Furthermore, his works are in museums, galleries, and private collections in the United Kingdom, Spain, Germany, the United States, Canada, Italy, France, Belgium, Russia, Ukraine, Hungary, Australia, Austria, China, Japan, Bahrain, Mexico, New Zealand, Brazil, and Costa Rica.
more »
One of a Kind
ID7313
Another love.
By Shulman
Paintings
One of a Kind
Size: 27.5 x 39.4 inches (actual image size)
This artwork is sold unframed
Signed and numbered on the front
Certificate of Authenticity included
Subject: Couples, Lesbian
Returns and refunds
100% Money back guarantee. If you are not completely satisfied with your order, send it back in its original packaging within 14 days and receive a full refund. No questions asked. For full details, click here.