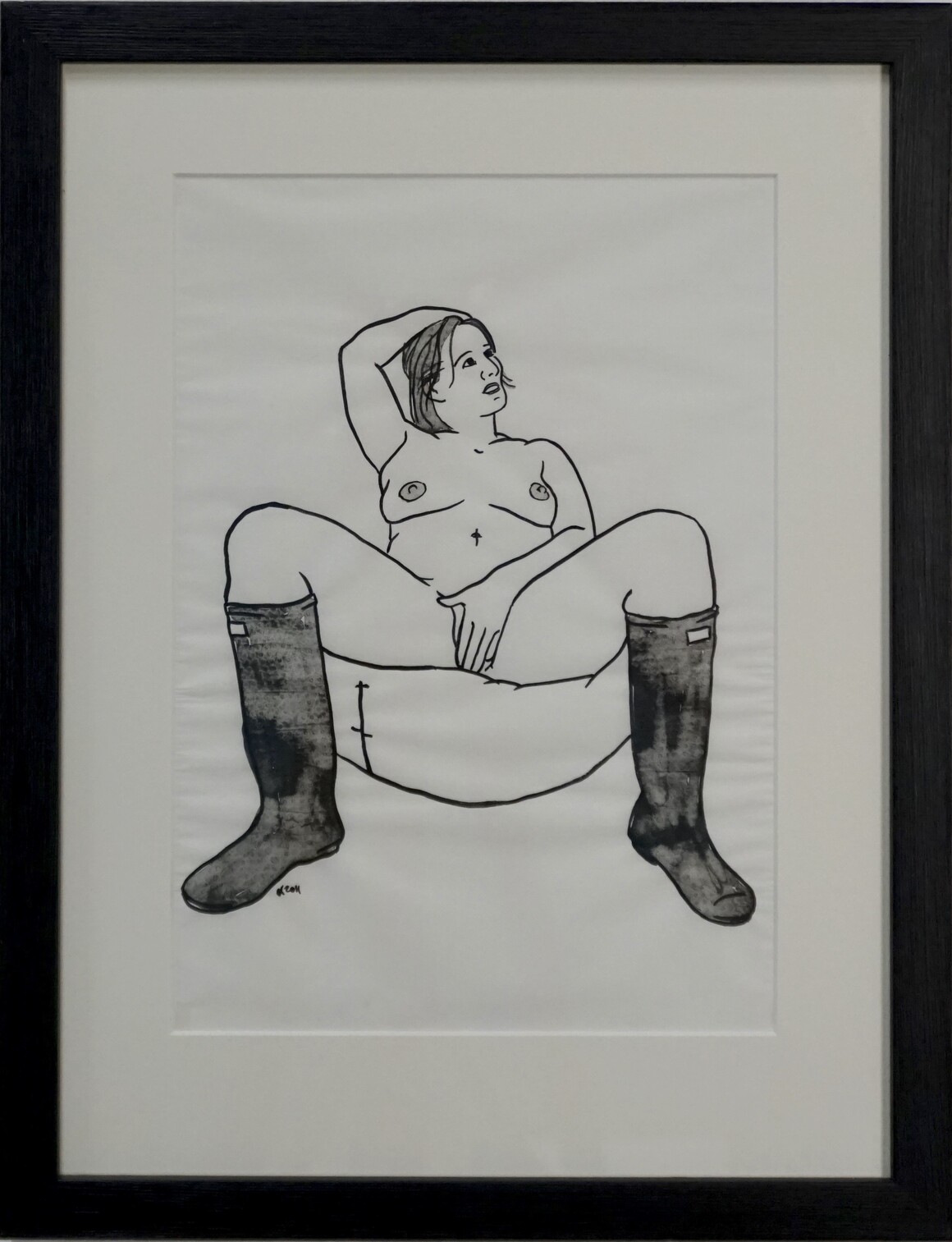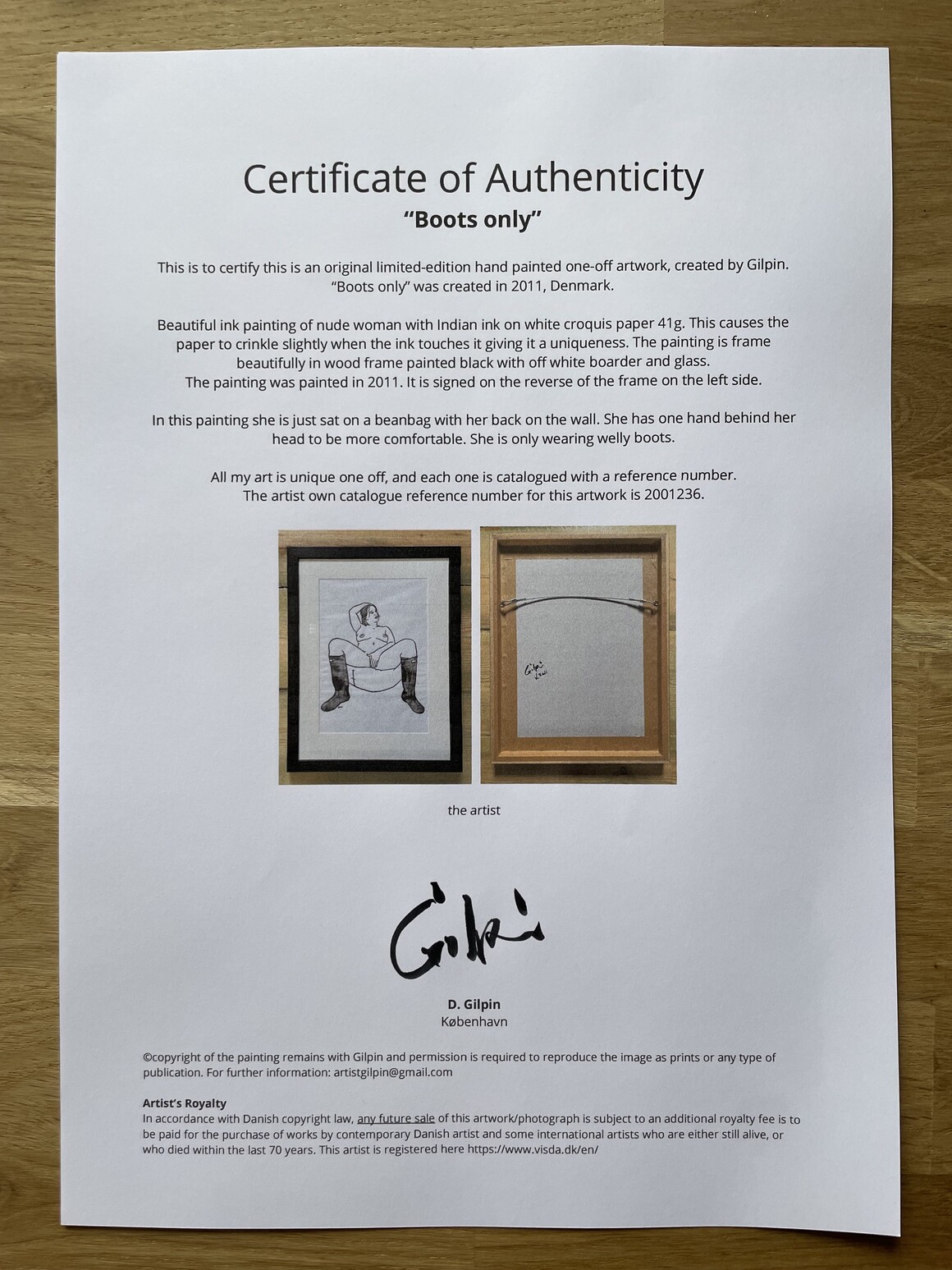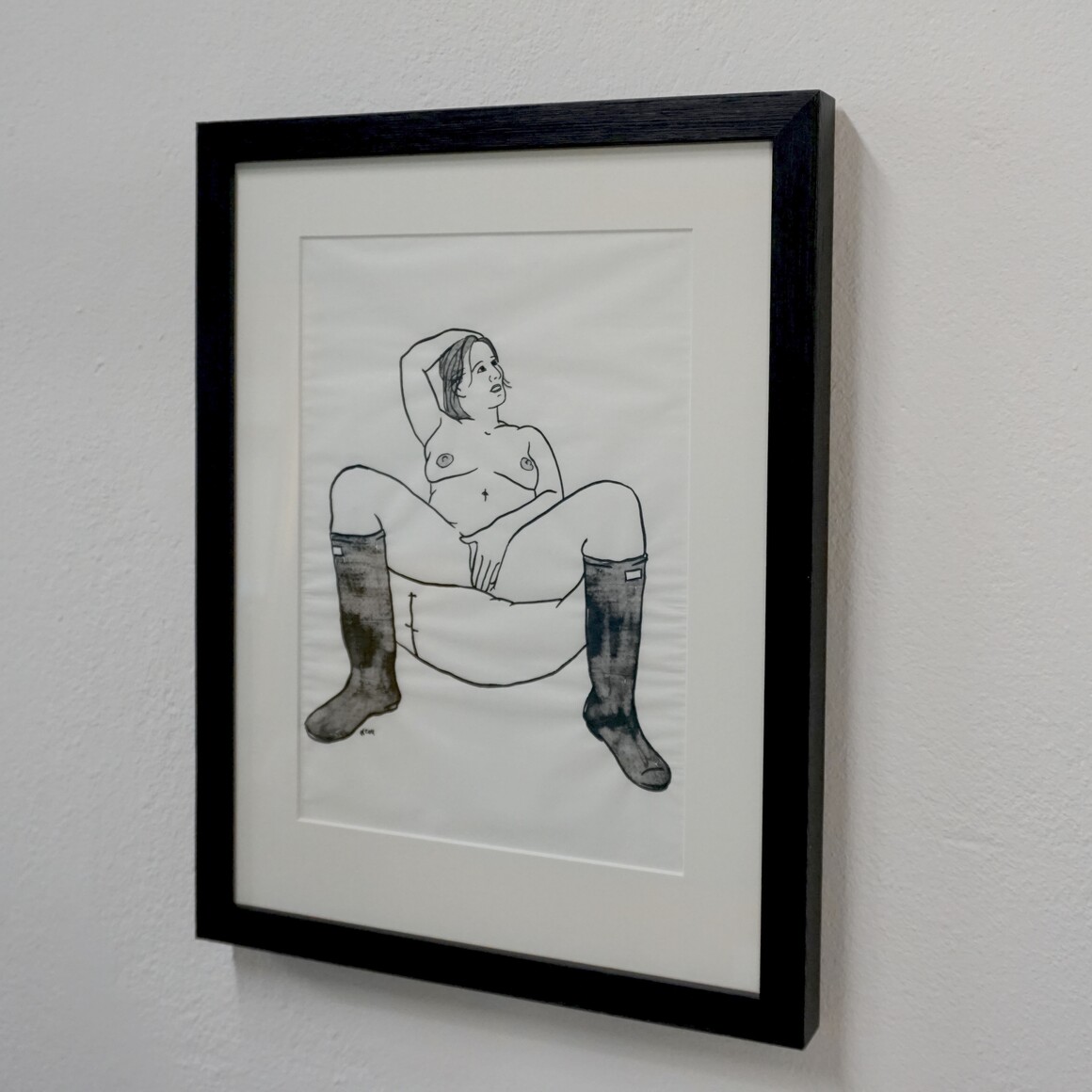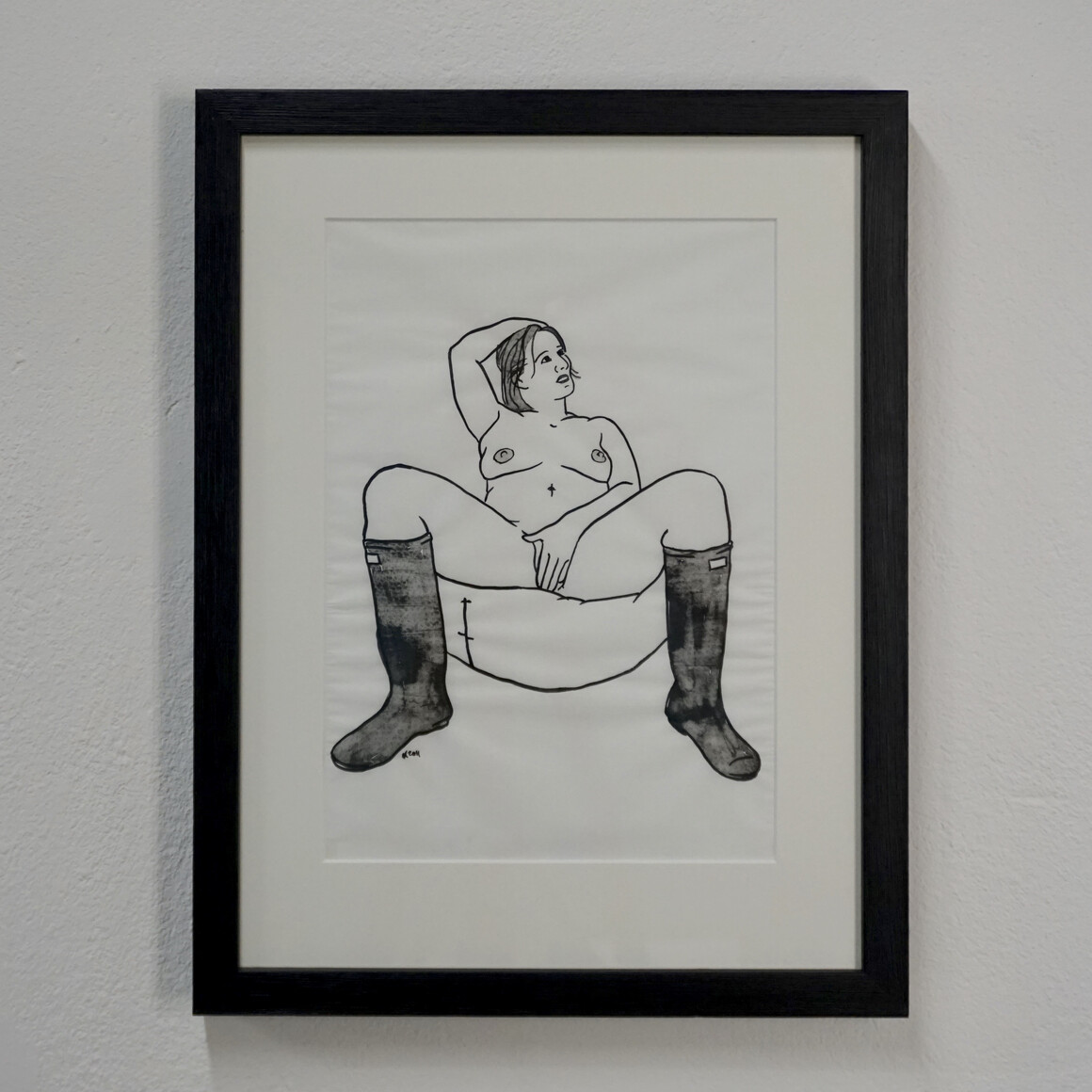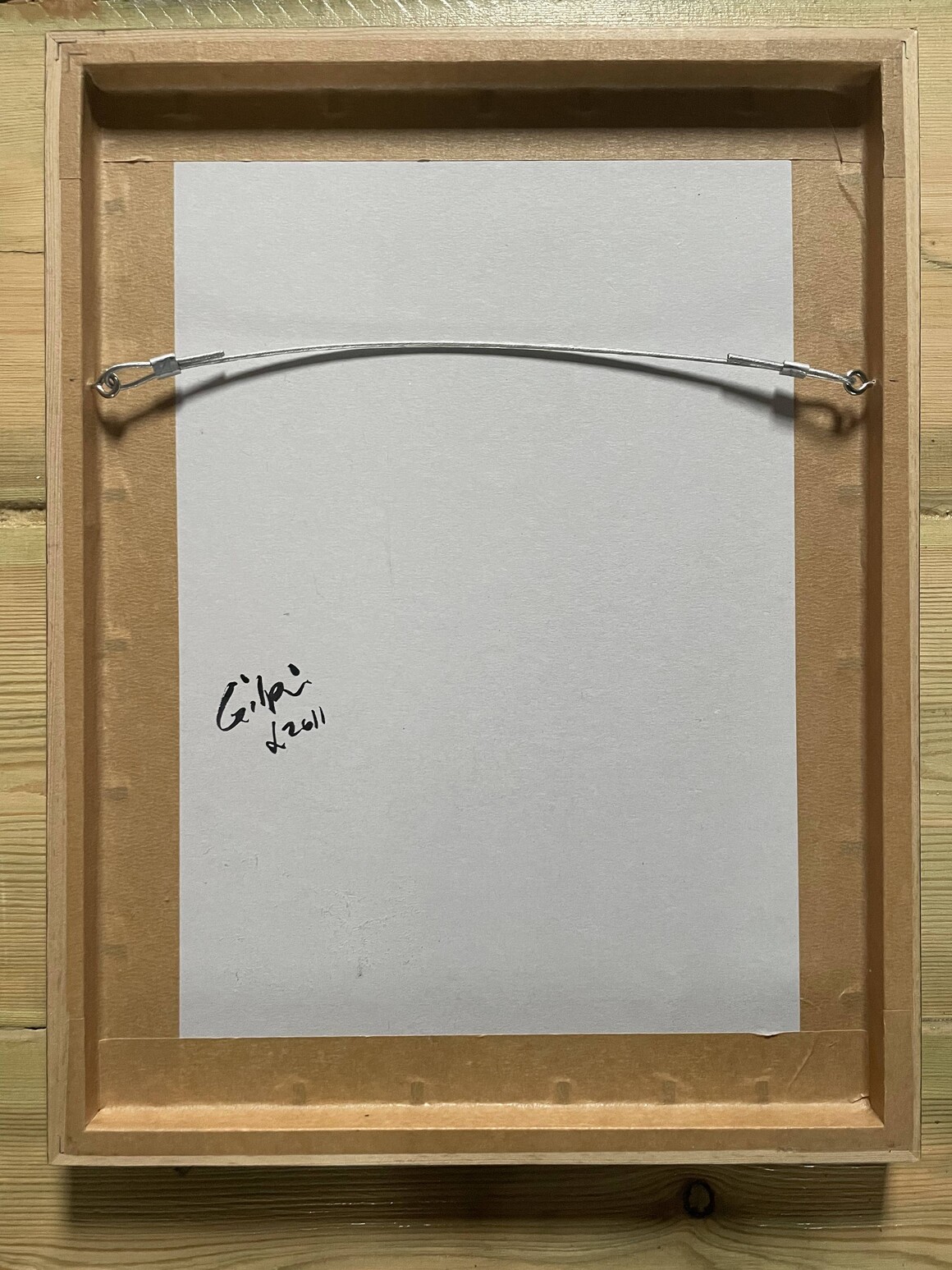 Artwork description
This is a nice original one-off painting. There are no copies.
Beautiful ink painting of a nude woman with Indian ink on white croquis paper 41g. This causes the paper to crinkle slightly when the ink touches it giving it a uniqueness. The painting is framed beautifully in a wood frame painted black with an off-white border and glass. The painting was done in 2011 and is from my personal archive. The model was a Danish woman in her thirties with good shape and a nice figure to draw. She often posed for me in those days. In this painting, she is just sitting on a beanbag with her back to the wall. She has one hand behind her head to be more comfortable. She is only wearing welly boots. She is in a relaxed pose.
The painting is recorded in my archive and comes with a letter of authenticity on the back with a little description of the painting.
_____________
Artist's Royalty
In accordance with Danish copyright law, any future sale of this artwork/photograph is subject to an additional royalty fee to be paid for the purchase of works by contemporary Danish artists and some international artists who are either still alive or who died within the last 70 years. This artist is registered here https://www.visda.dk/en/
Shipping Details
The framed painting will be bubble wrapped with a protective layer across the glass to prevent it breaking. Then the painting will be place within a cardboard layer to protect it further.
About the Artist
If you're seeking something distinctive, collectible, and uniquely appealing, a Gilpin artwork might be just what you're looking for.
Gilpin, an internationally recognized artist, specializes in crafting exclusive pieces. With a versatile natural talent spanning various mediums, his artwork stands out for its refreshing uniqueness. Gilpin employs a blend of drawing, painting, inks, photography, and Polaroid techniques to fashion unparalleled one-of-a-kind creations. Each work is personally signed and accompanied by a certificate of authenticity, complete with its background narrative.
His art possesses a raw and evocative quality, often featuring an exquisitely experimental touch that mirrors the artistic journey itself. Characterized by strong imagery and shapes, his pieces forge a profound connection with the subject. On occasion, a succinct poem or words grace the reverse side of the image or frame.
Gilpin's photography evokes a captivating mood, skillfully employing lighting for maximum effect. Notably, he defies mass production, underscoring the limited nature of his creations.
In a notable showcase of his work, Gilpin recently exhibited at Galería Aragon 232 in Barcelona in late 2020.
more »
One of a Kind
ID8496
Boots only
By Gilpin
Paintings
One of a Kind
Size: 16.53 x 12.79 x 1.18 inches (actual image size)
Ready to hang
Signed and numbered on the front
Signed and numbered on the back
Certificate of Authenticity included
Style: Black & White
Subject: Female
Returns and refunds
100% Money back guarantee. If you are not completely satisfied with your order, send it back in its original packaging within 14 days and receive a full refund. No questions asked. For full details, click here.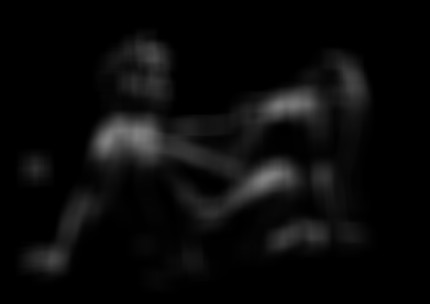 Passionate contrast2
$300.00P7873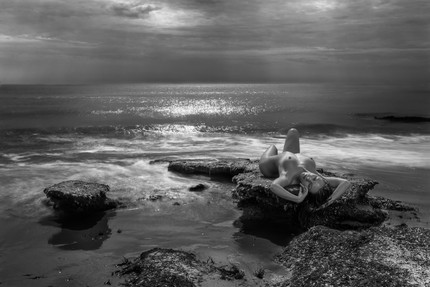 The Sublime of Nature
$279.00P6536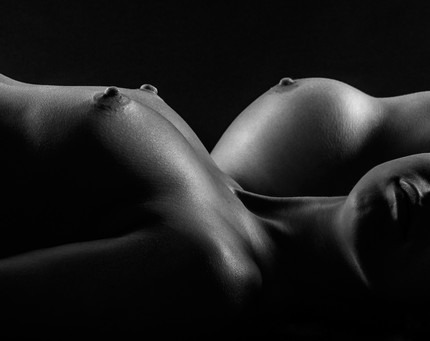 Art portrait of a girl in the image
$239.00P5794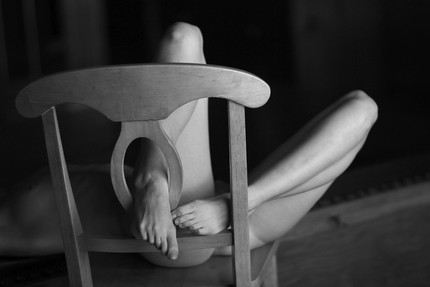 Emanuel Inspired
$1,089.00P6035