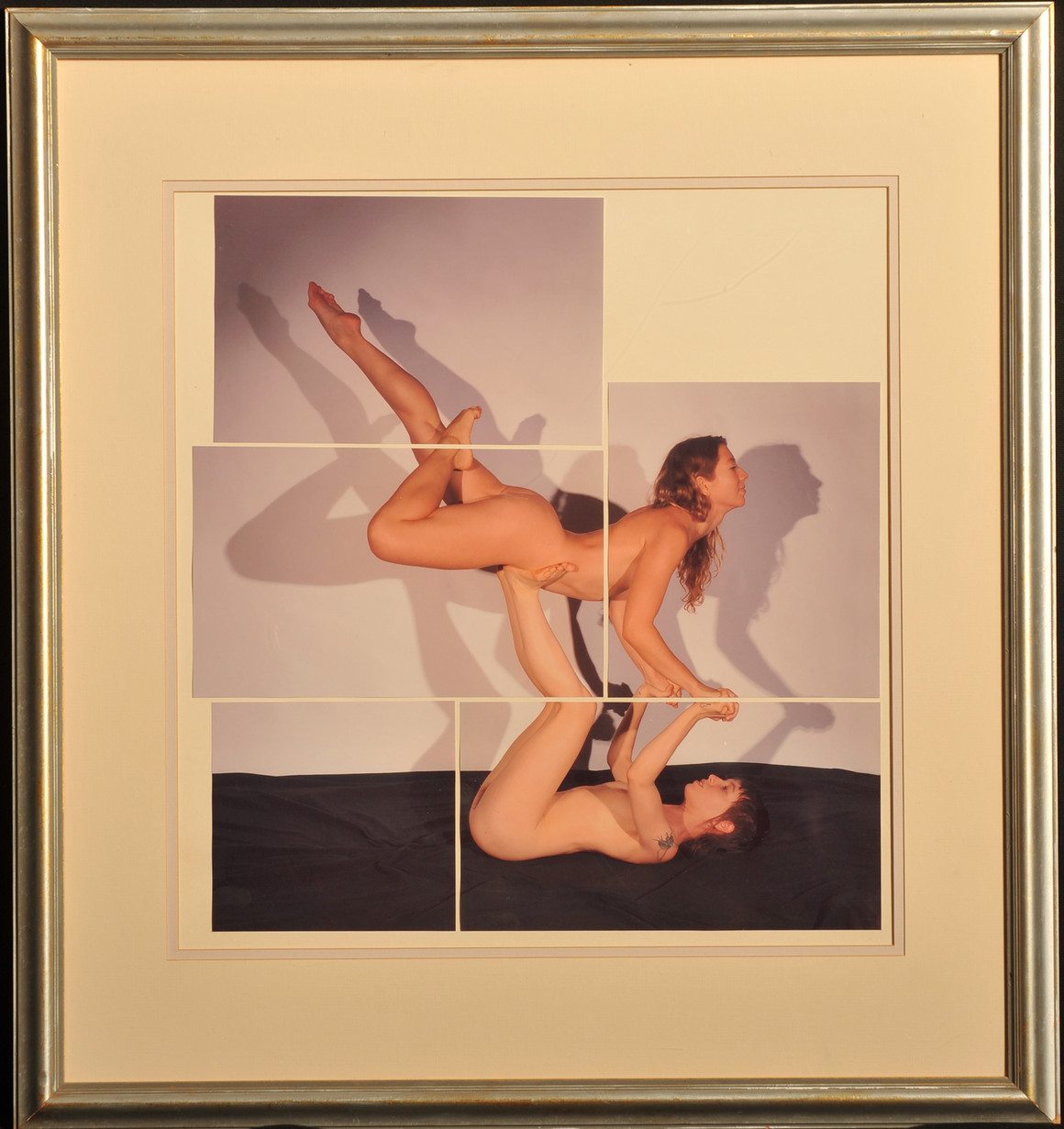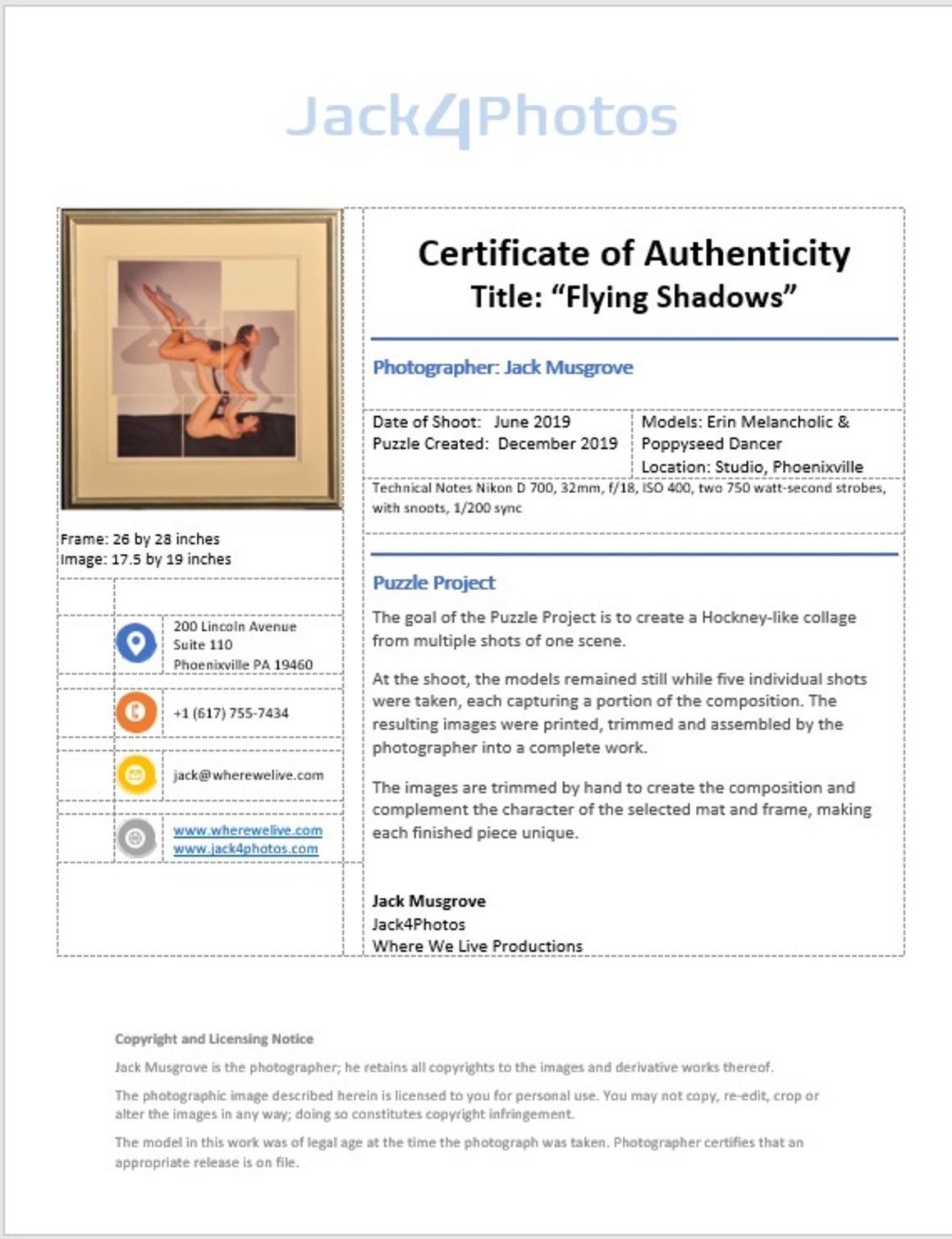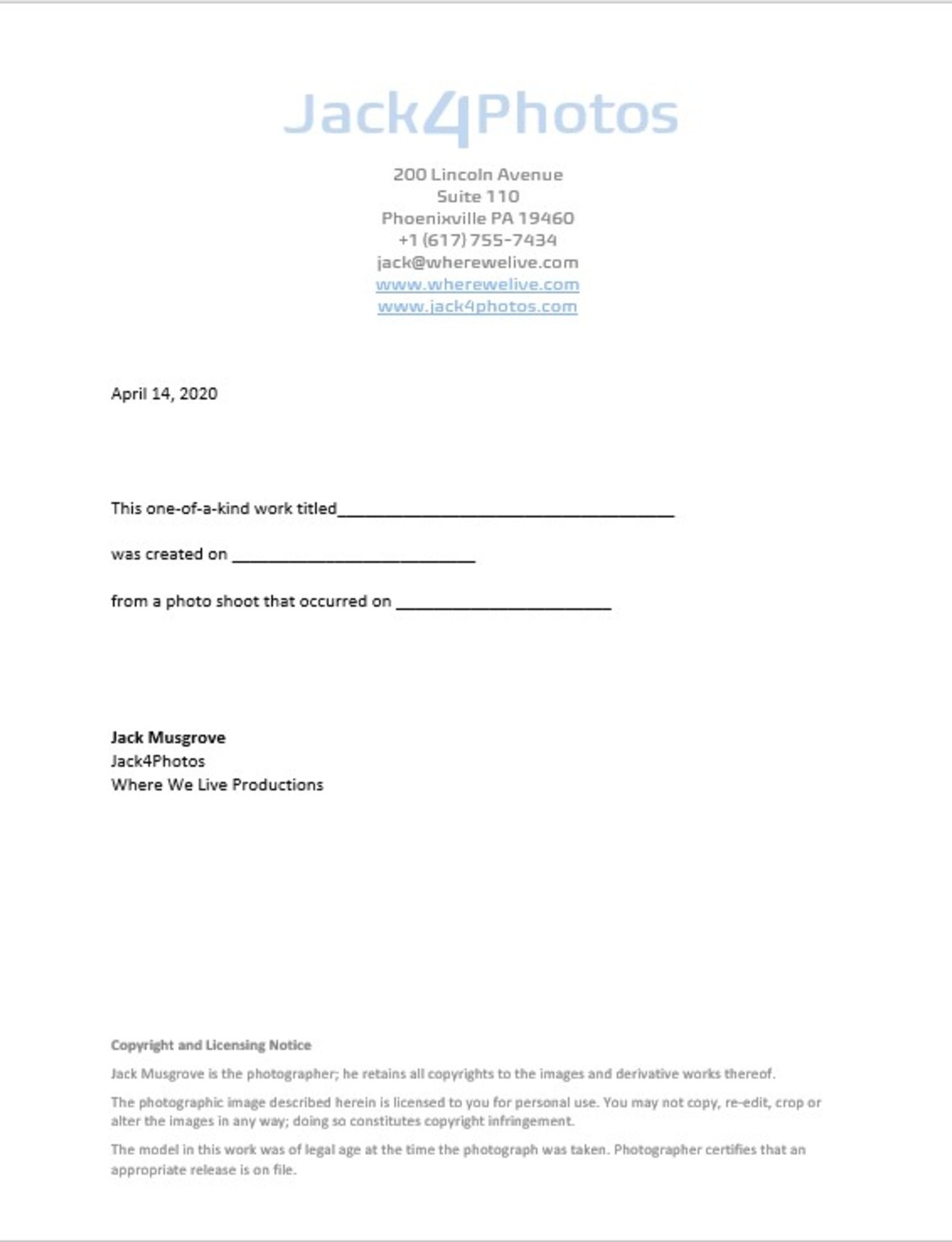 Artwork description
Two dancers posing with one supporting the other who appears to be flying.
The goal of the Puzzle Project is to create a Hockney-like collage from multiple shots of one scene.
At the shoot, the models remained still while five individual shots were taken, each capturing a portion of the composition. The resulting images were printed, trimmed and assembled by the photographer into a complete work.
The images are trimmed by hand to create the composition and complement the character of the selected mat and frame, making each finished piece unique.
Shipping Details
Crated and ready to hang
About the Artist
I shoot nudes-tasteful nudes-artful nude--and sometimes erotic nudes.
I am very much interested in shooting different types of women, especially groups of women. I appreciate all body types and ages. I like to work with models that are willing to take chances for a shot. I really like the freshness that comes from new experience. I want to create a moment for the model to reveal herself. That moment is priceless.
The final image is a collage (I call PUZZLE) created from multiple shots of one model. The model remains still while multiple close-up shots capture a portion of her body. The resulting images are printed, trimmed to fit together and attached to art board to create a single image; each is unique. A similar effect for smaller finished images is achieved using Photoshop.
more »
One of a Kind
ID7502
Flying Shadows
By Jack4Photos
Photography
One of a Kind
Size: Frame 28 x 26 x 2 Image 19 x 17.5 inches (actual image size)
Ready to hang
Signed and numbered on the back
Certificate of Authenticity included
Style: Dance & Fitness, Vintage
Subject: Couples, Female
Returns and refunds
100% Money back guarantee. If you are not completely satisfied with your order, send it back in its original packaging within 14 days and receive a full refund. No questions asked. For full details, click here.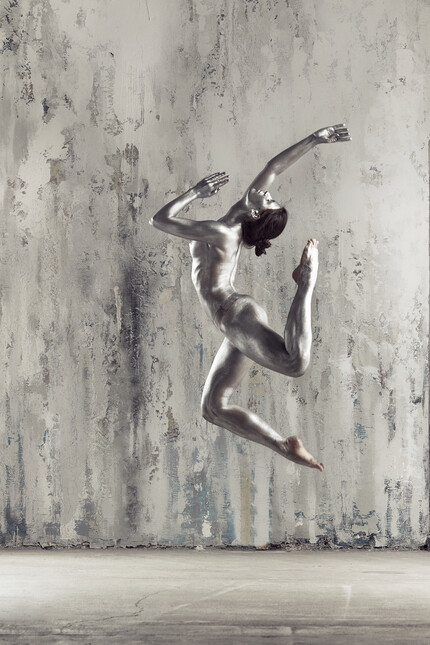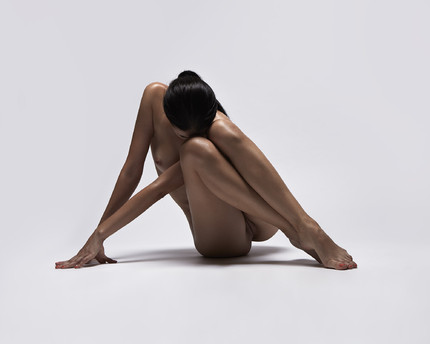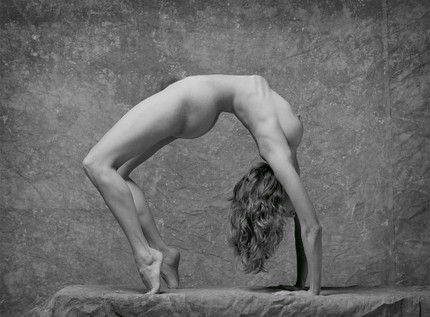 Natalie 37031.04
$650.00P5046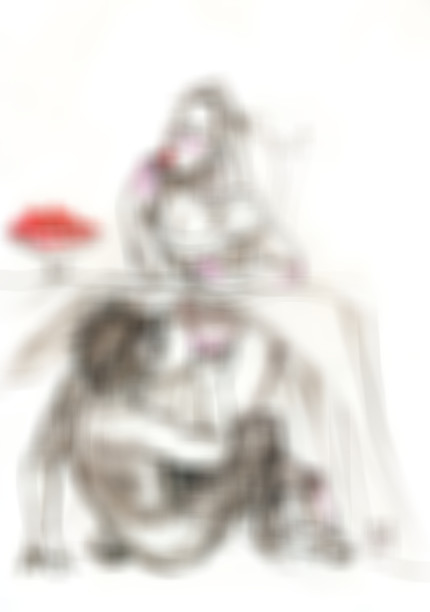 Dessert made sweeter
$300.00P7863