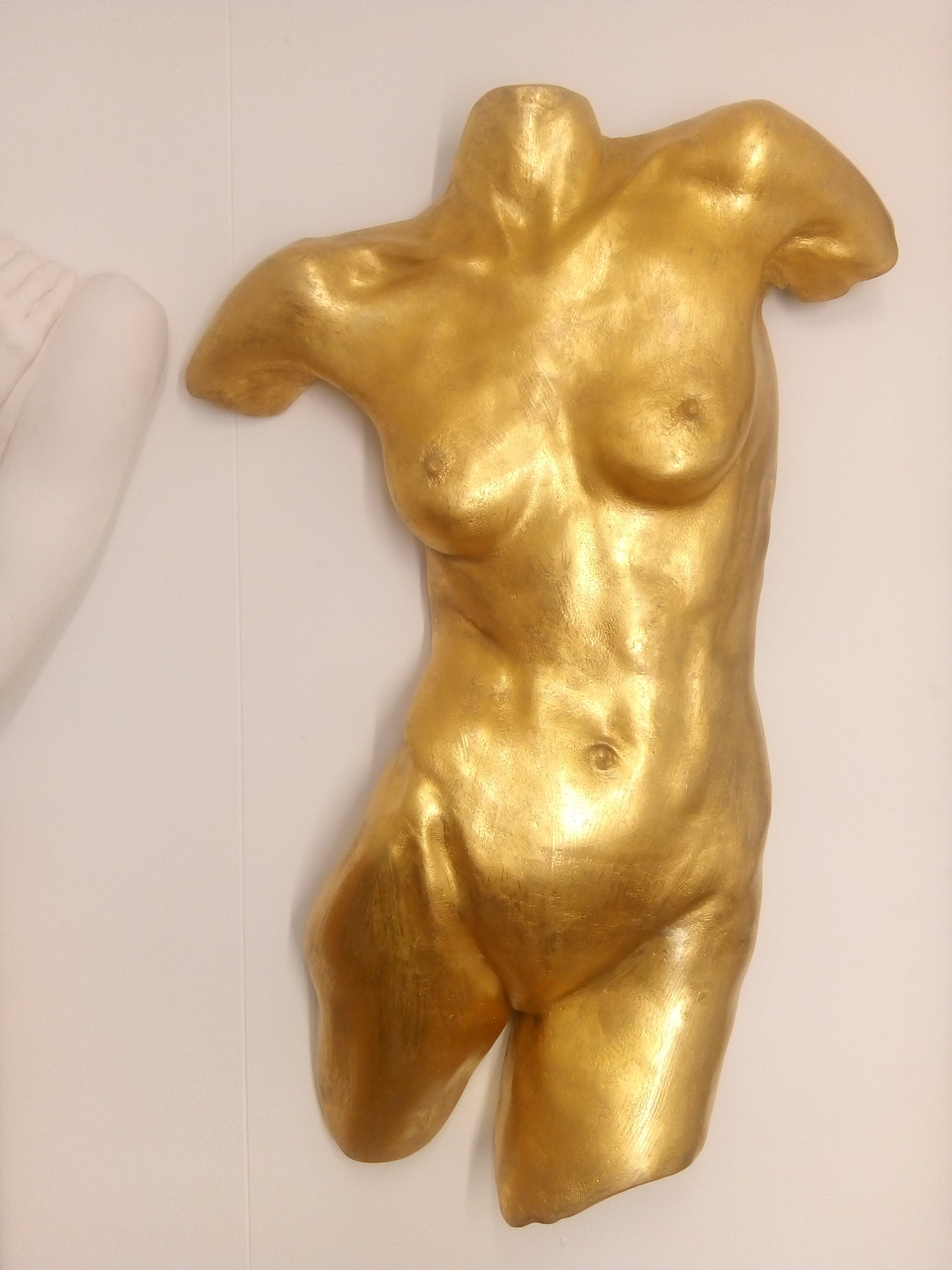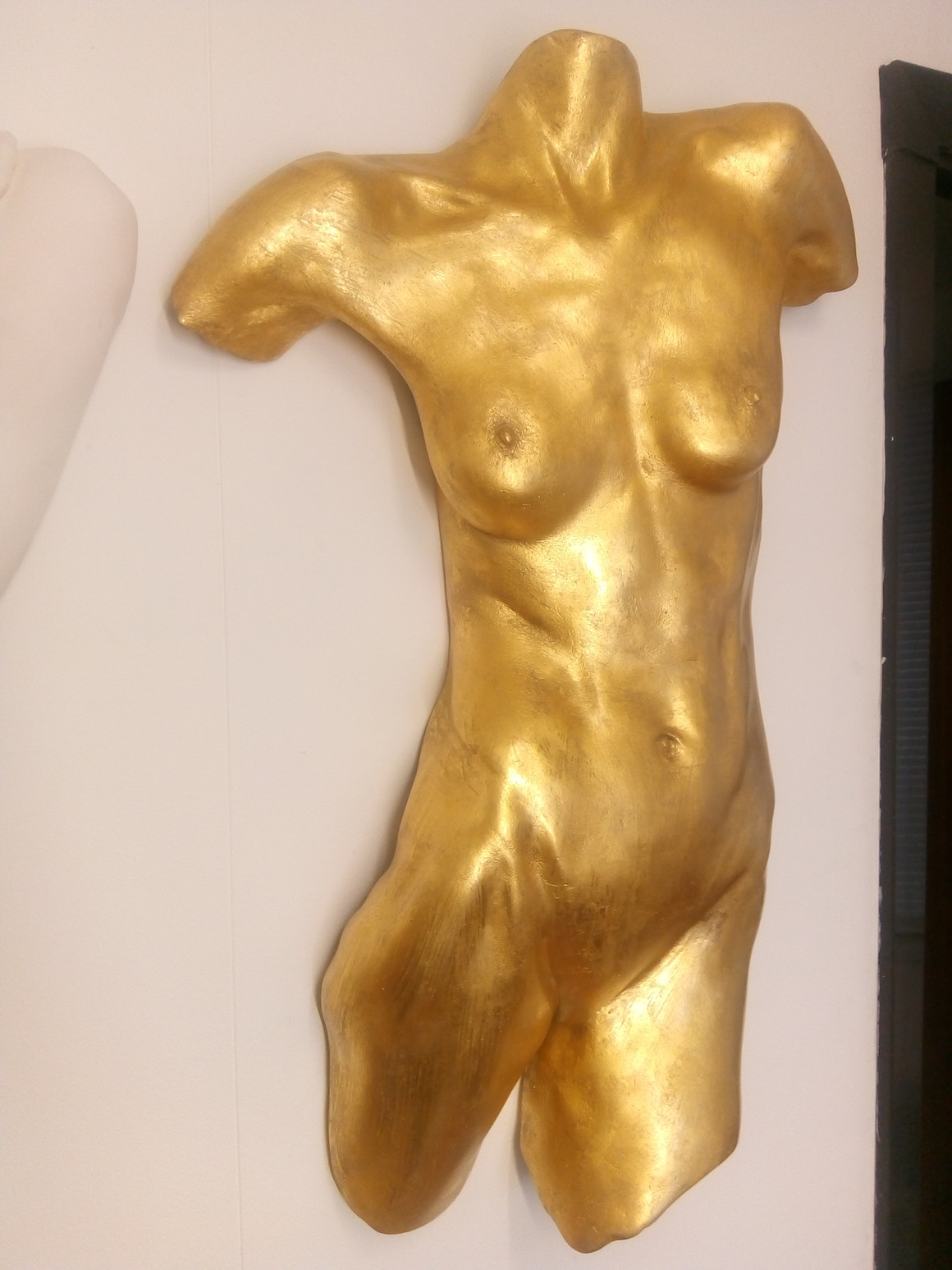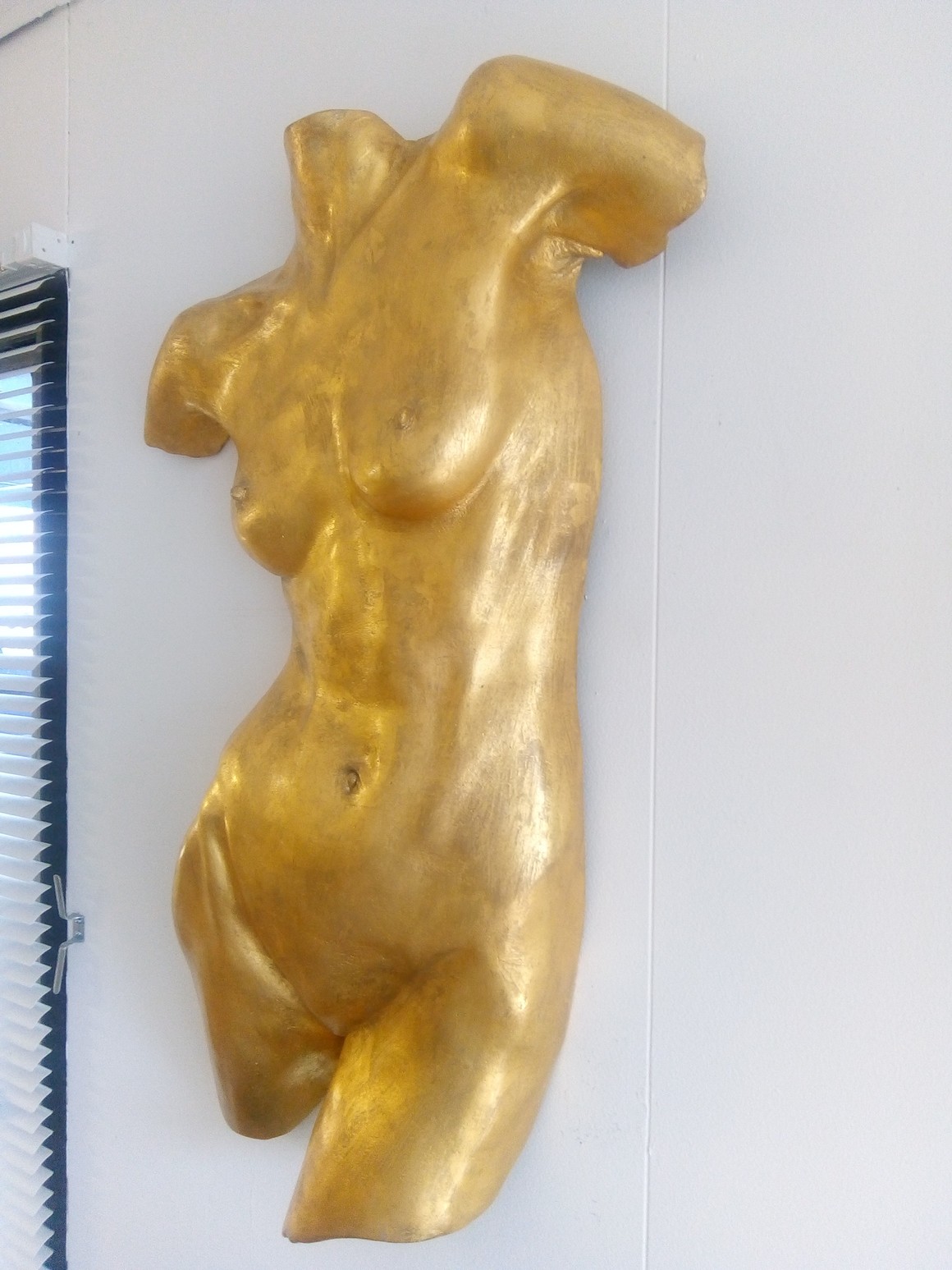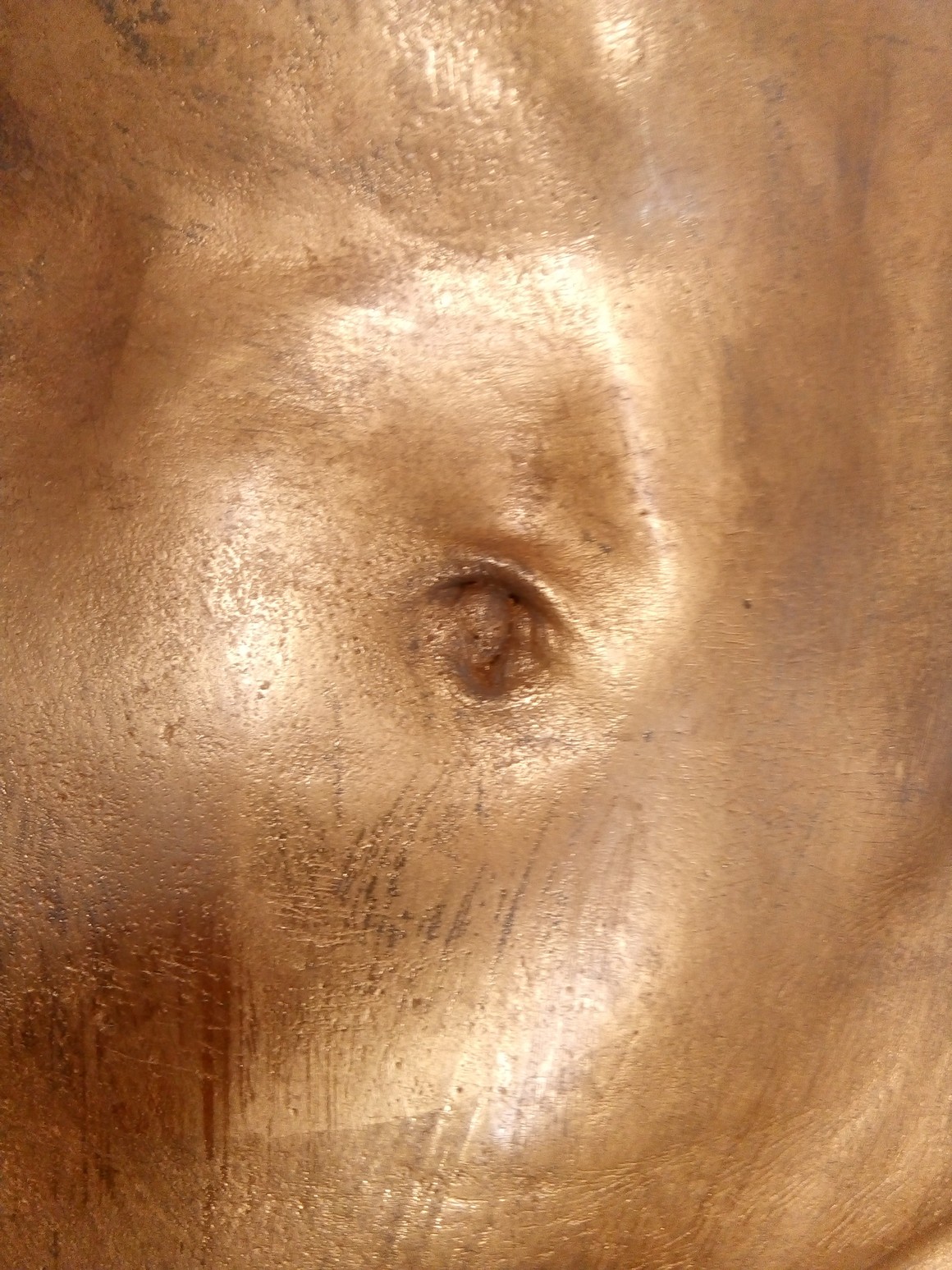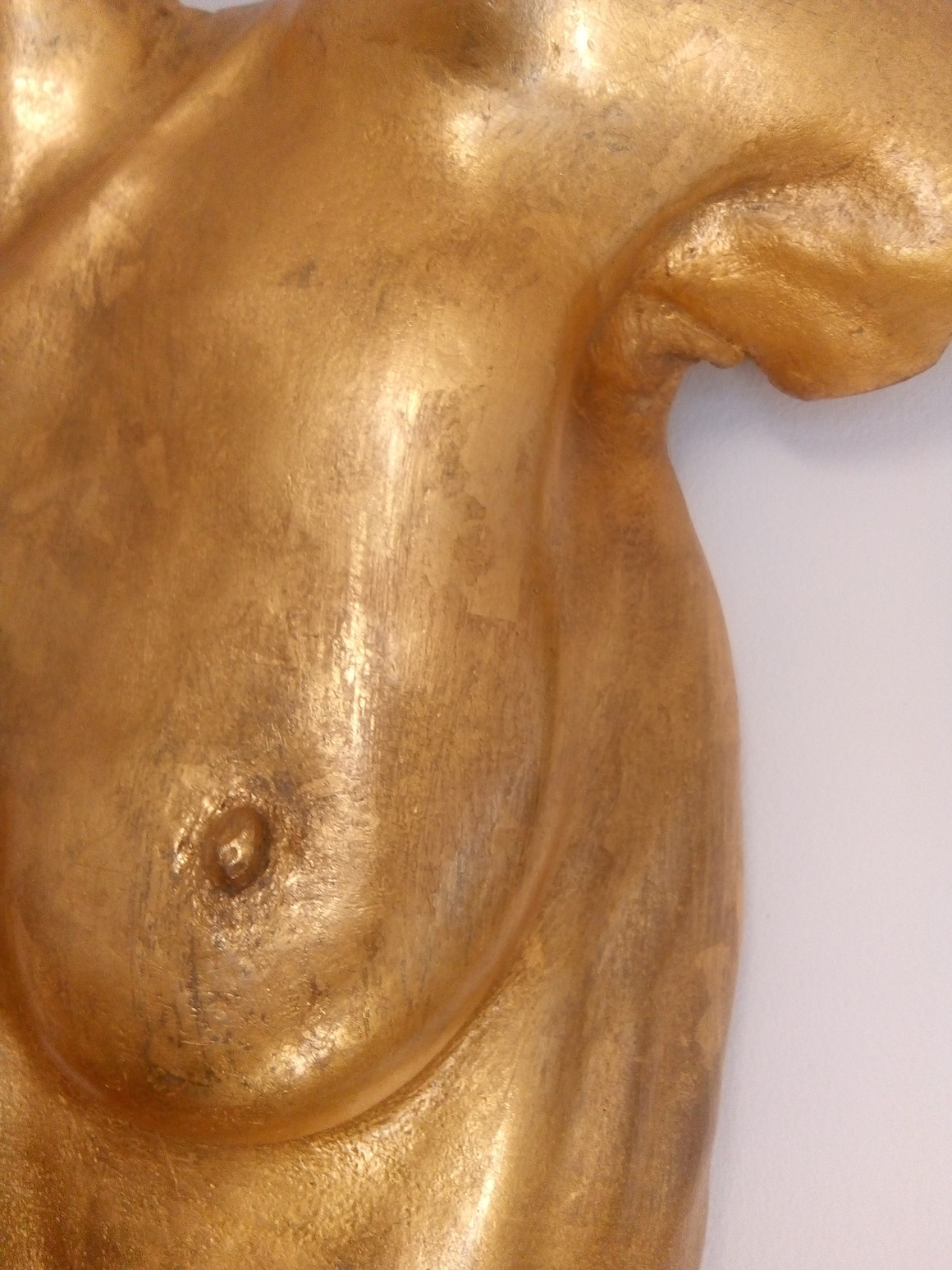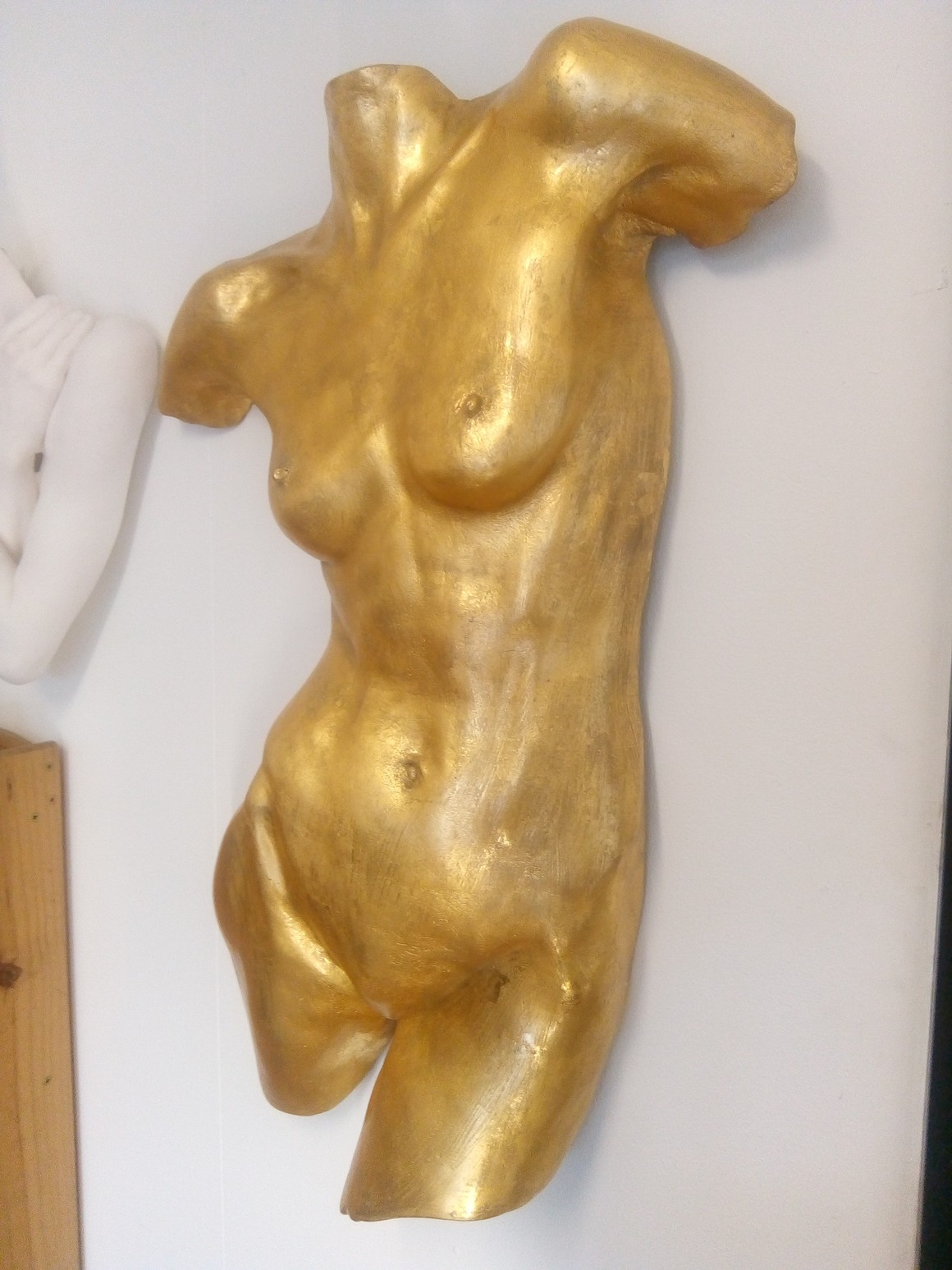 Artwork description
Inspired by the goddess Theia, this life size female sculpture captures a brief and single moment of the human form. Beautiful from every angle and different as the light changes through the day. The sculpture is cast in Jesmonite resin and finished in pure 24 carat gold leaf which has been antiqued for a timeless look.
Beautiful in natural light or spotlighting this unique piece will make a stunning addition to any art collection.
About the Artist
A professional life cast sculptor based in Wimborne, Dorset. Anthony creates bespoke artwork and life sculptures usually on a commission basis but also for limited sales. Each piece is hand crafted and totally unique. Working mainly in plaster and cold cast metal Anthony is recognised as one of the foremost life sculptors in the UK and his work is sold throughout the World.
more »
One of a Kind
ID5876
Theia
By Anthony Jeffries
Sculptures
One of a Kind
Size: 49 x 74 x 12 cm inches (actual image size)
Ready to hang
Signed and numbered on the back
Style: Bodyscape
Subject: Female
Returns and refunds
100% Money back guarantee. If you are not completely satisfied with your order, send it back in its original packaging within 14 days and receive a full refund. No questions asked. For full details, click here.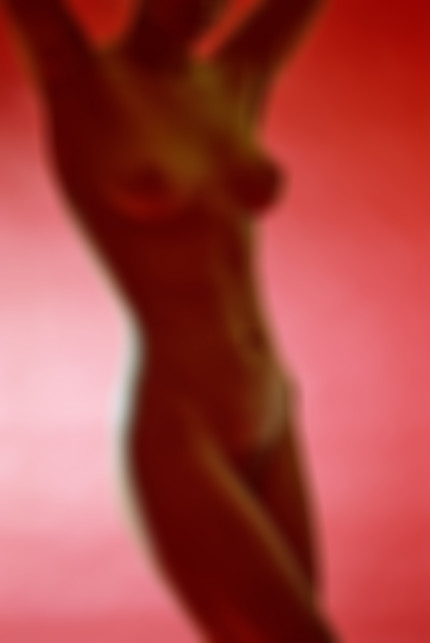 female figure in studio
$279.00P7396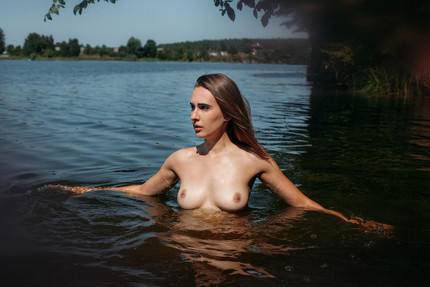 Olga's bathing
$279.00P7463