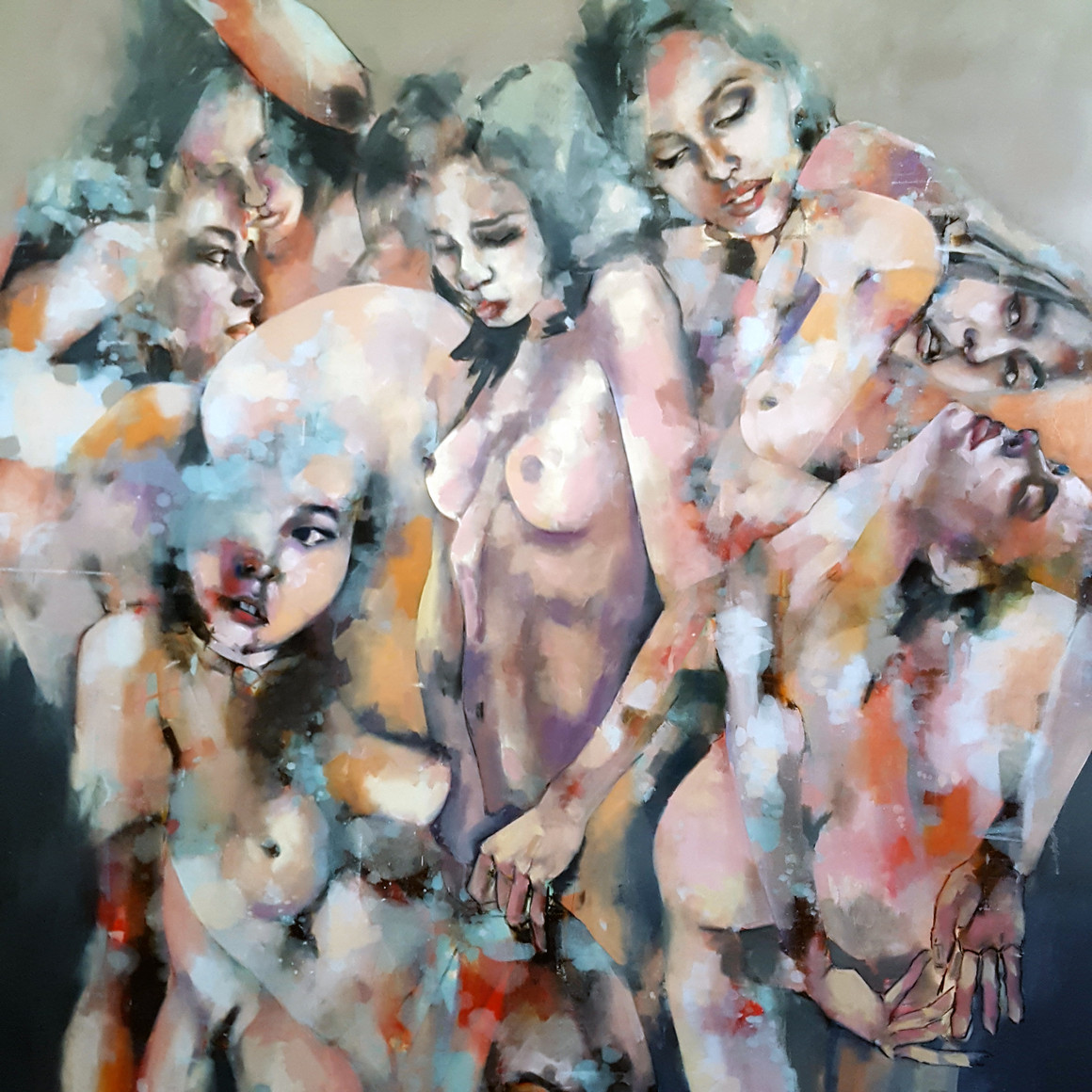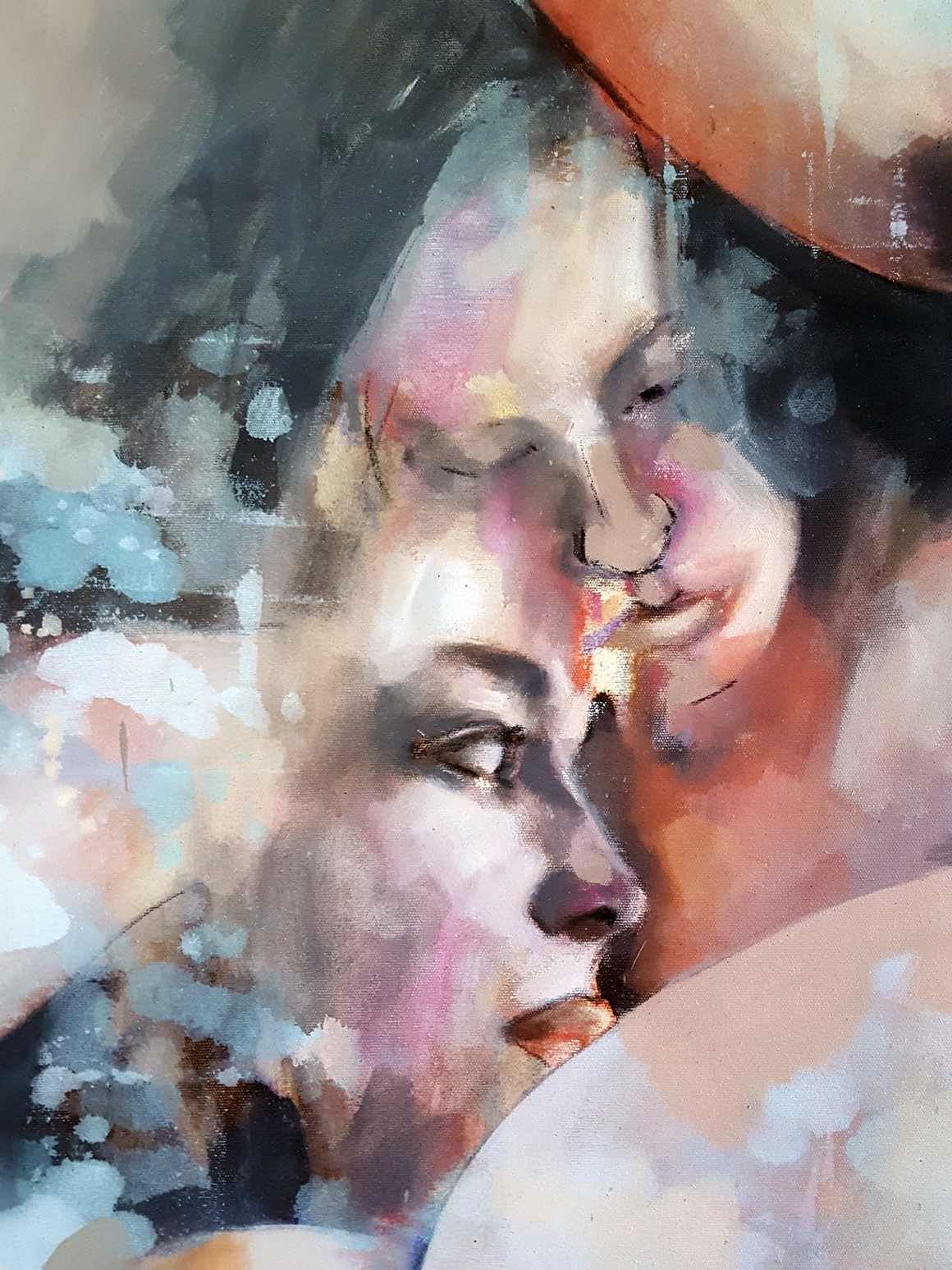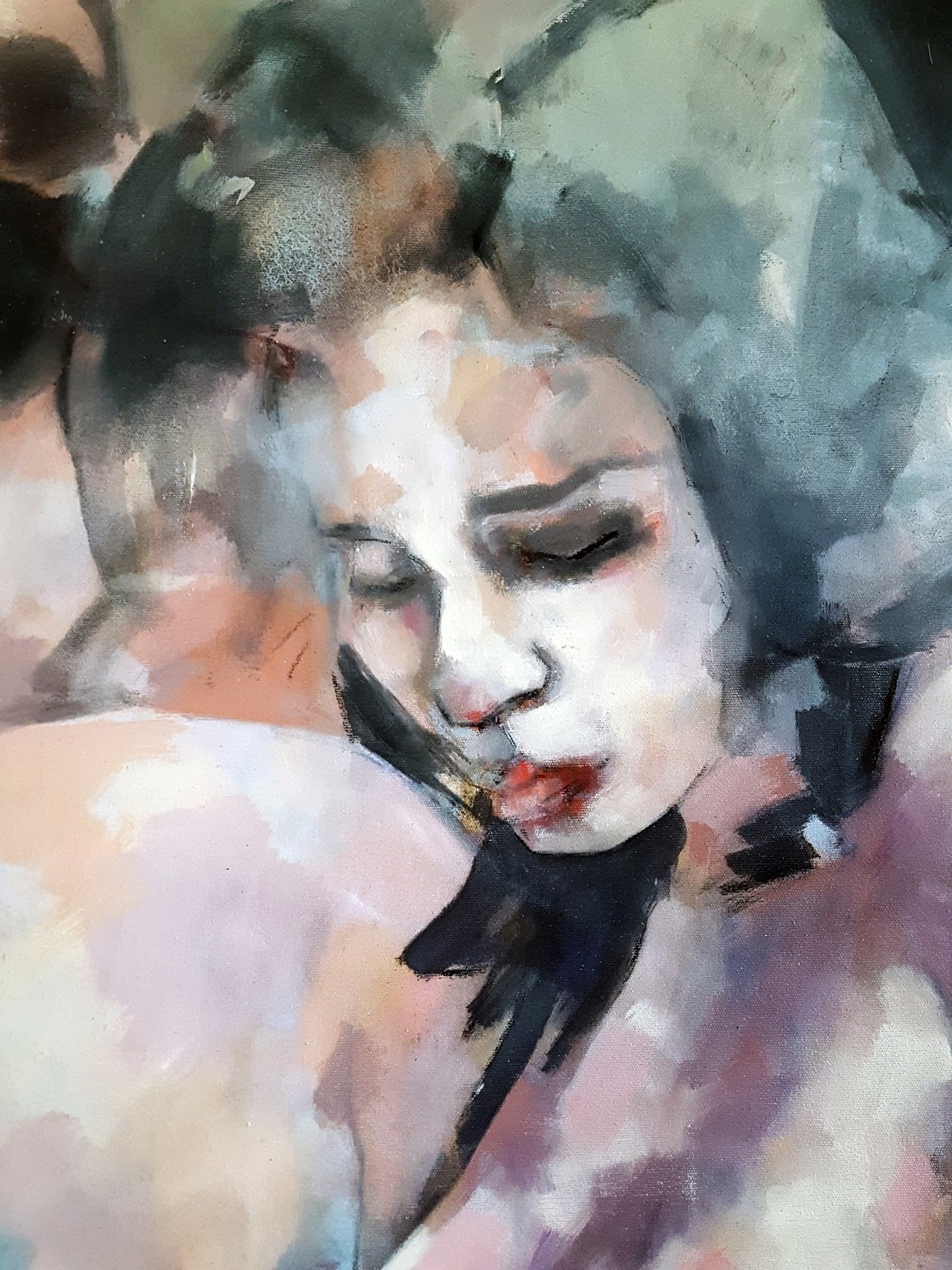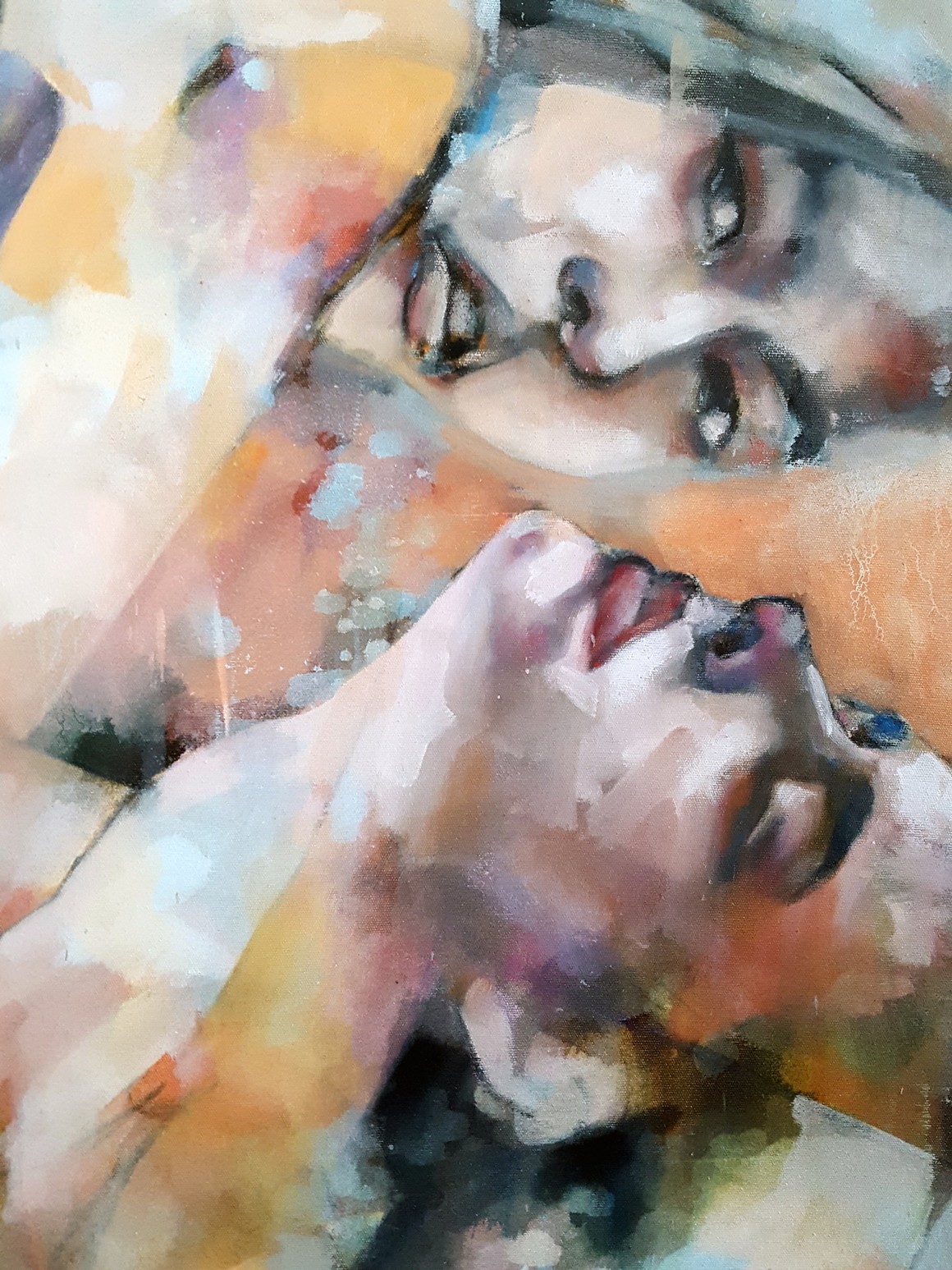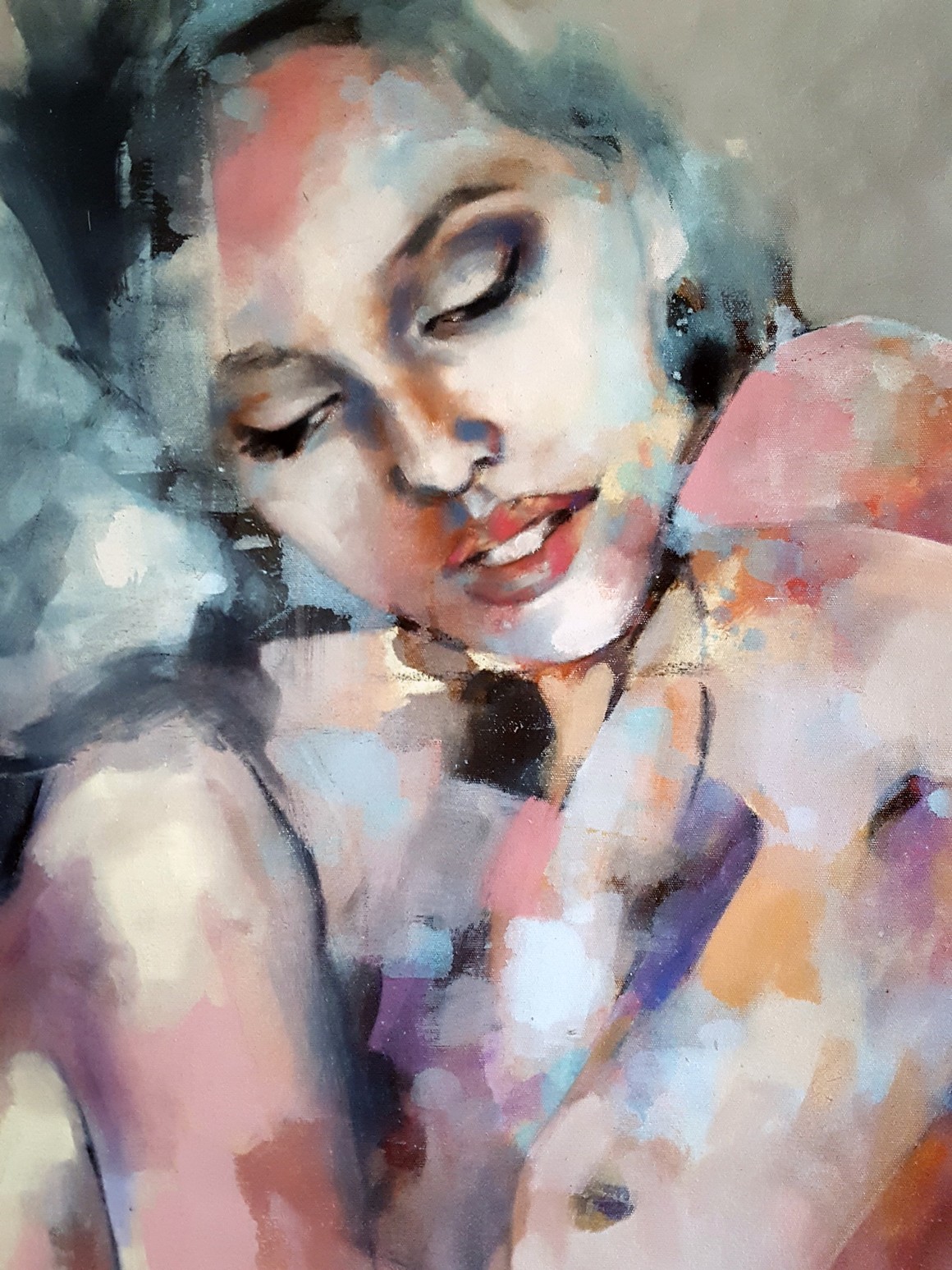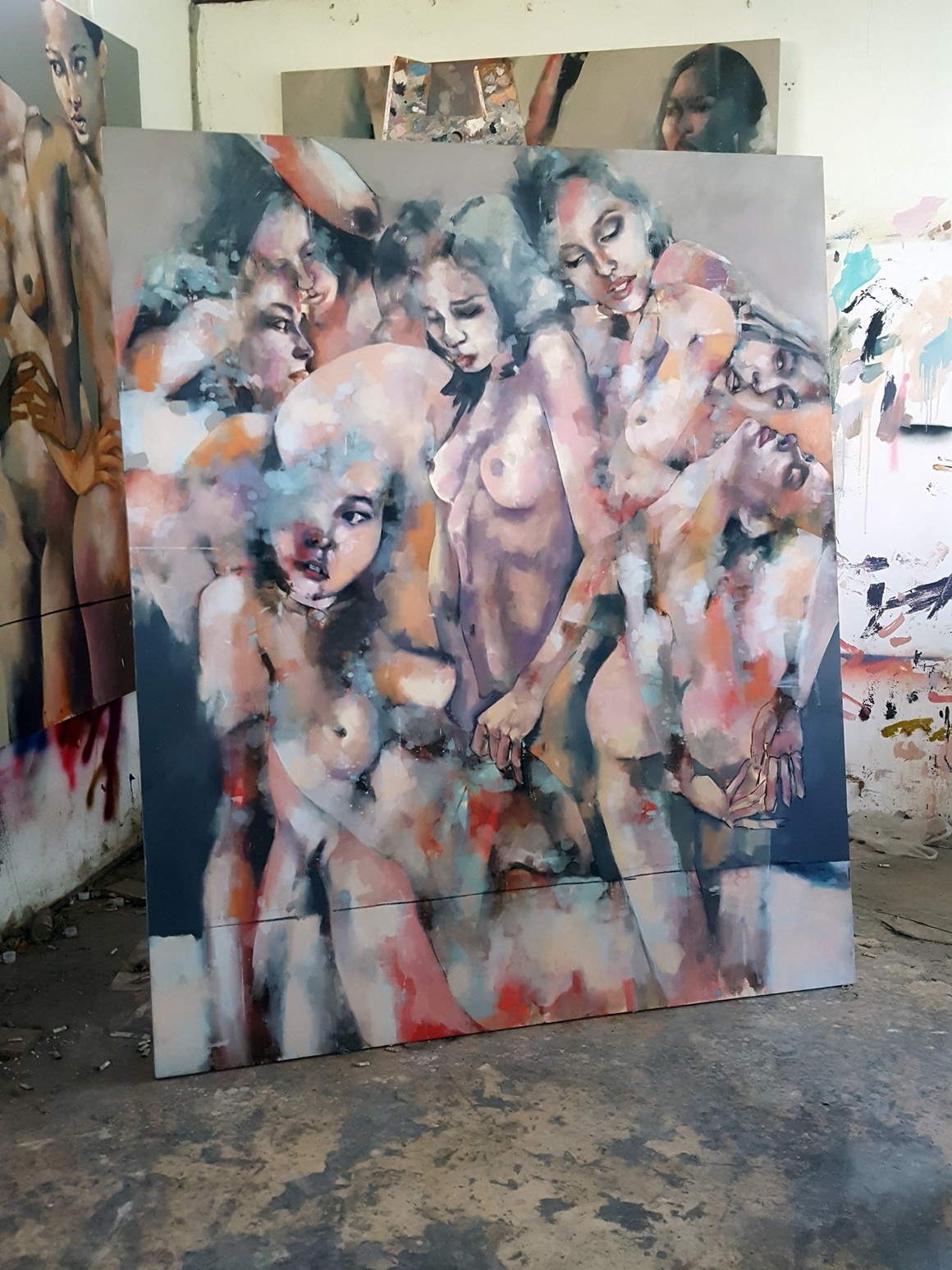 Artwork description
A large scale multiple figure studies in oils on canvas.
The work combines abstract mark making and representational elements as figures are overlapped and disjointed to create suggestive juxtapositions.
The study has a loose application of paint continuing my interest in the presentation and concepts of beauty. As we live in world where we are subjected to countless images of over photo-shopped perfection. So, this work is hopefully a counter balance to this using uneven surface textures and blotches of paint. Creating a sort of imperfect or flawed beauty.
Artwork signed on the back and includes a certificate of authenticity.
Work shipped using DHL and Rolled in a tube. The customer will receive the work within 2-3 days after dispatch
About the Artist
Thomas is an English painter living and working in Asia. His visceral works are achieved through the application of thick impasto paint, dragging, smudging and staining the surface plus the occasional 'happy accident' or chance. He is an artist who is committed to a rigorous development and re-evaluation of his practice, which has led to him receiving many commissions and exhibitions regionally, nationally and internationally. He is also a dedicated art & design lecture and has held various academic positions in the UK and Asia.
more »
One of a Kind
ID5552
6-21-18 skew-wiff
By Thomas Donaldson
Paintings
One of a Kind
Size: 150 x 150 x 3 inches (actual image size)
This artwork is sold unframed
Signed and numbered on the back
Certificate of Authenticity included
Subject: Group
Returns and refunds
100% Money back guarantee. If you are not completely satisfied with your order, send it back in its original packaging within 14 days and receive a full refund. No questions asked. For full details, click here.