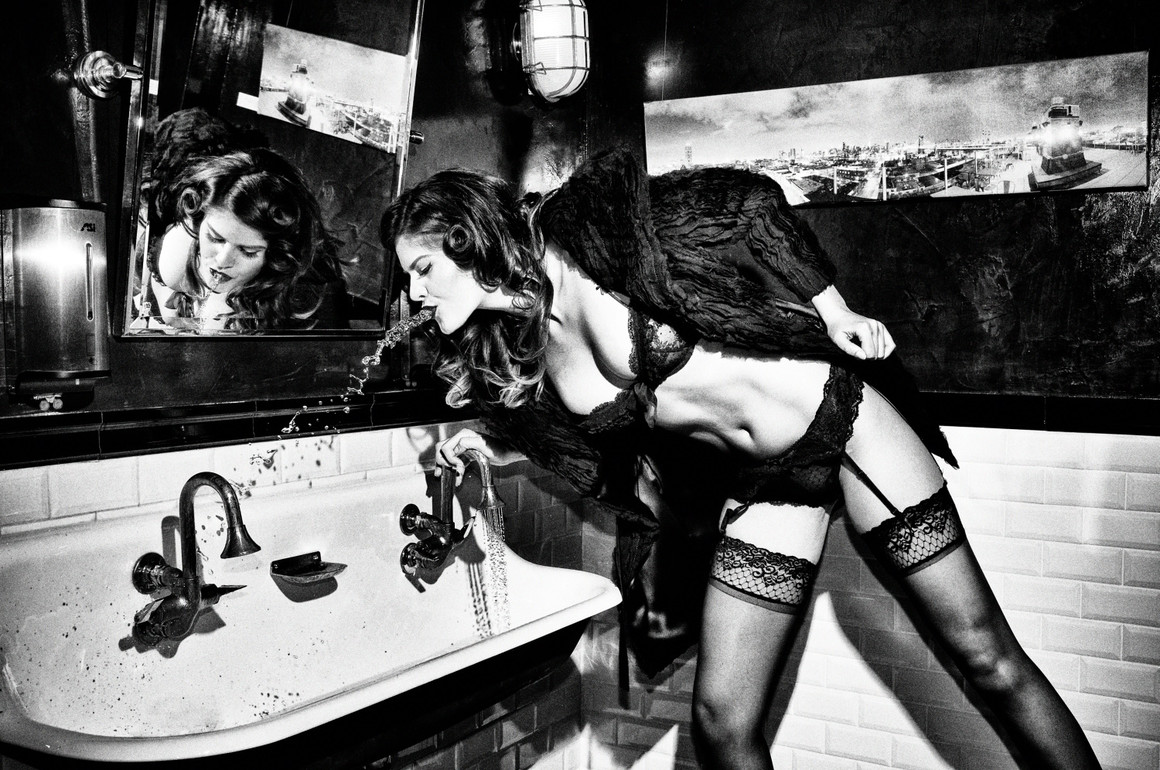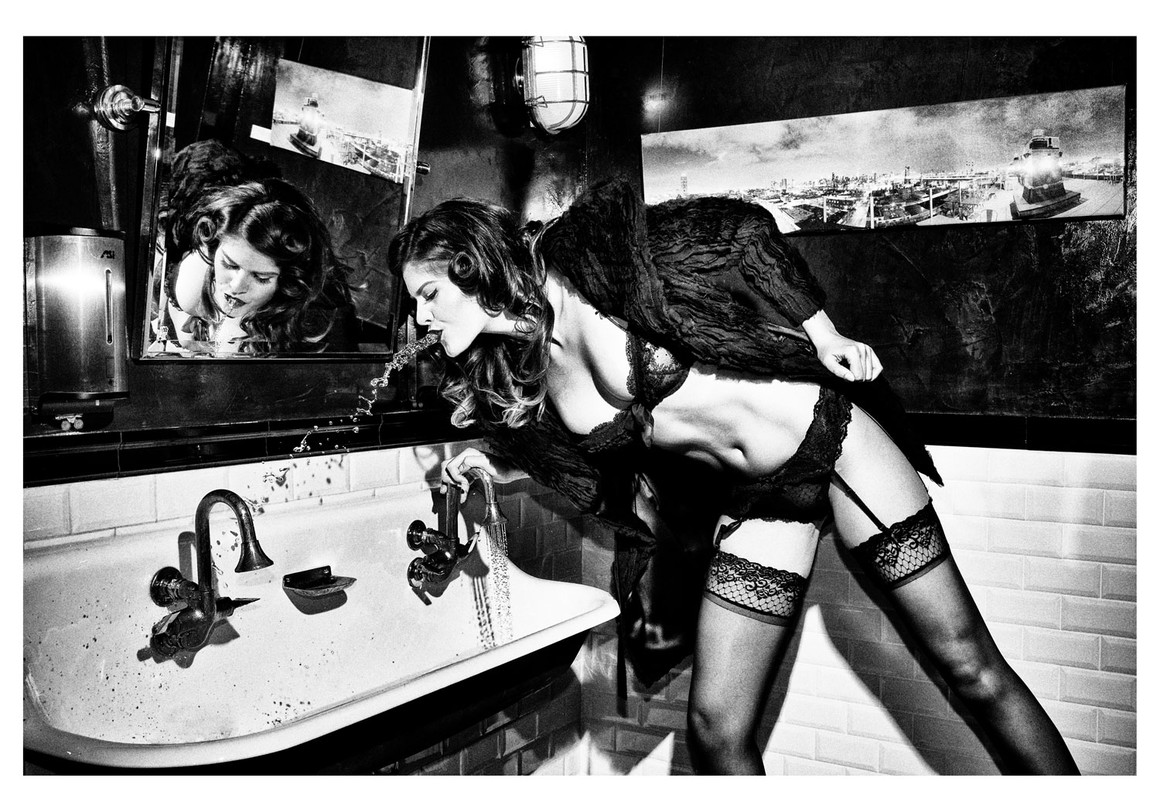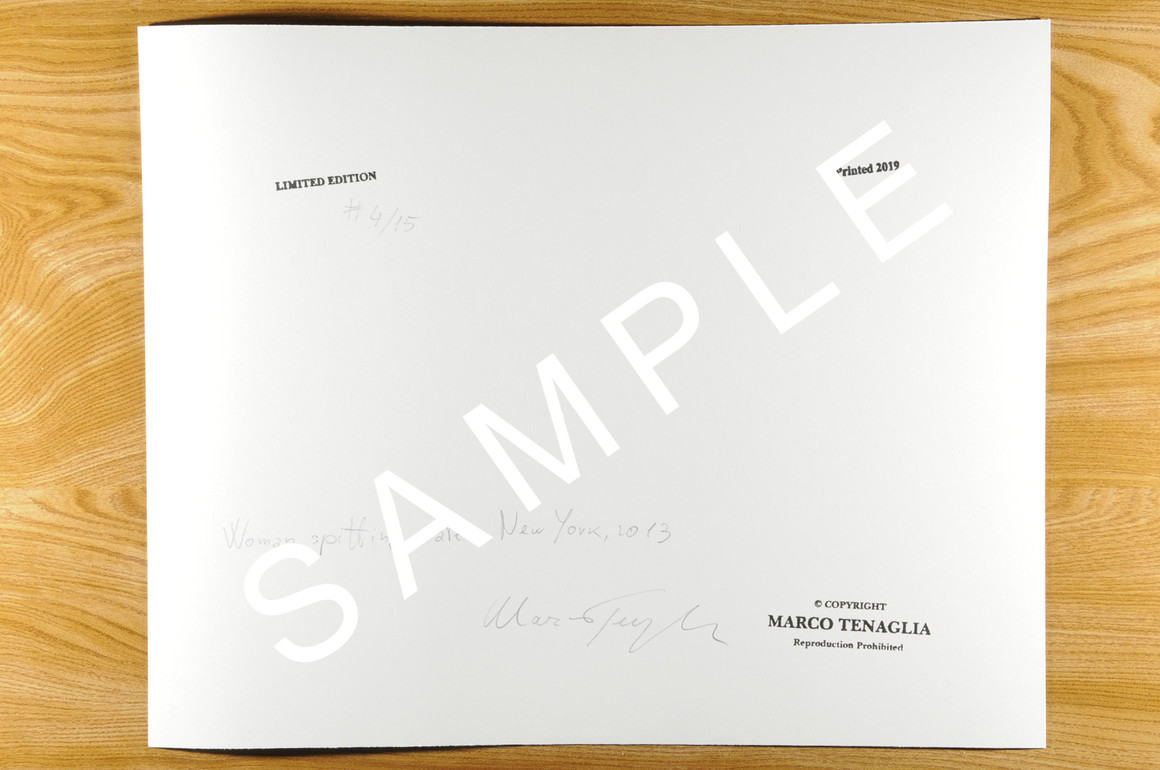 Artwork description
"Woman spitting water, New York, 2013"
This photograph is available in different sized limited editions for a total of 69 pieces. Once the last copy has been sold, the photograph will be no longer available.
Quantity is referred to pieces which are still available.
* Neutral toned Gelatin Silver Print on FB - Fiber Based - paper (315 g/m²) with white margins. Museum quality.
* Editions of: 5
* Image size: 63.76 x 96 cm (25.10 x 37.79 in.)
* Sheet size: 70 x 100 cm (27.56 x 39.37 in.)
* Markings: Signed, titled, dated, and numbered in pencil and with the photographer's copyright and reproduction rights stamps on the verso.
Shipping Details
* The photograph is printed upon purchase. Please allow at least 2 - 3 weeks for production if the image is not in archive.
* Professional Art-secure packaging to ensure your order is delivered safe and sound. Shipping via registered mail with tracking code and insurance.
About the Artist
Italian photographer Marco Tenaglia is known for his unconventional black and white fashion portraiture. His bold and intriguing photographic vision is the result of a mixture of both contemporary and classic styles.
Tenaglia's women aren't classical expression of beauty. Often photographed in recurring poses, placed in luxury or decadent settings, they show a strong personality and a sort of cold sensuality.
His photographs are balancing on this fine and sometimes tricky line between fashion-beauty-glamour and erotic-sexy-trashy, resulting in elegant and sophisticated black and white photography with a timeless quality and the perfection of imperfection.
more »
Limited Edition
ID4697
Woman spitting water
By Marco Tenaglia
Photography
From a Number of 5
Size: 25.10 x 37.79 inches (actual image size)
This artwork is sold unframed
Signed and numbered on the back
Numbered Limited Edition
Style: Water, Black & White
Subject: Female
Returns and refunds
100% Money back guarantee. If you are not completely satisfied with your order, send it back in its original packaging within 14 days and receive a full refund. No questions asked. For full details, click here.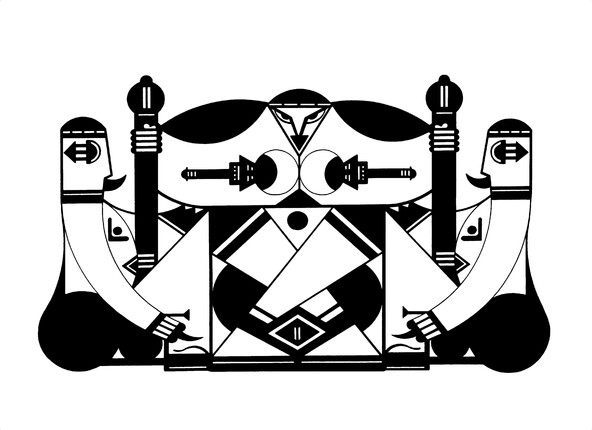 Climax Control
$562.50P8207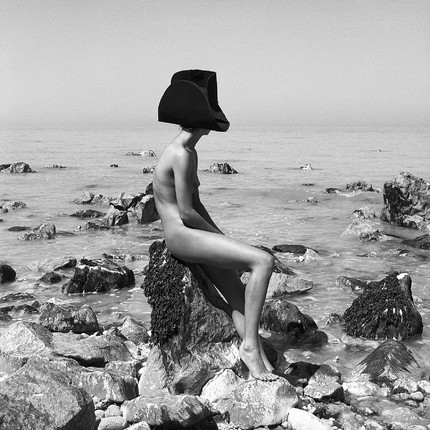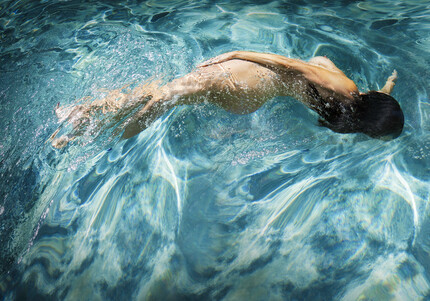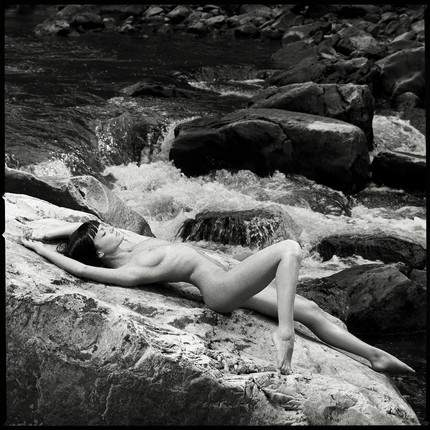 The land of beauty #16
$495.00P4851