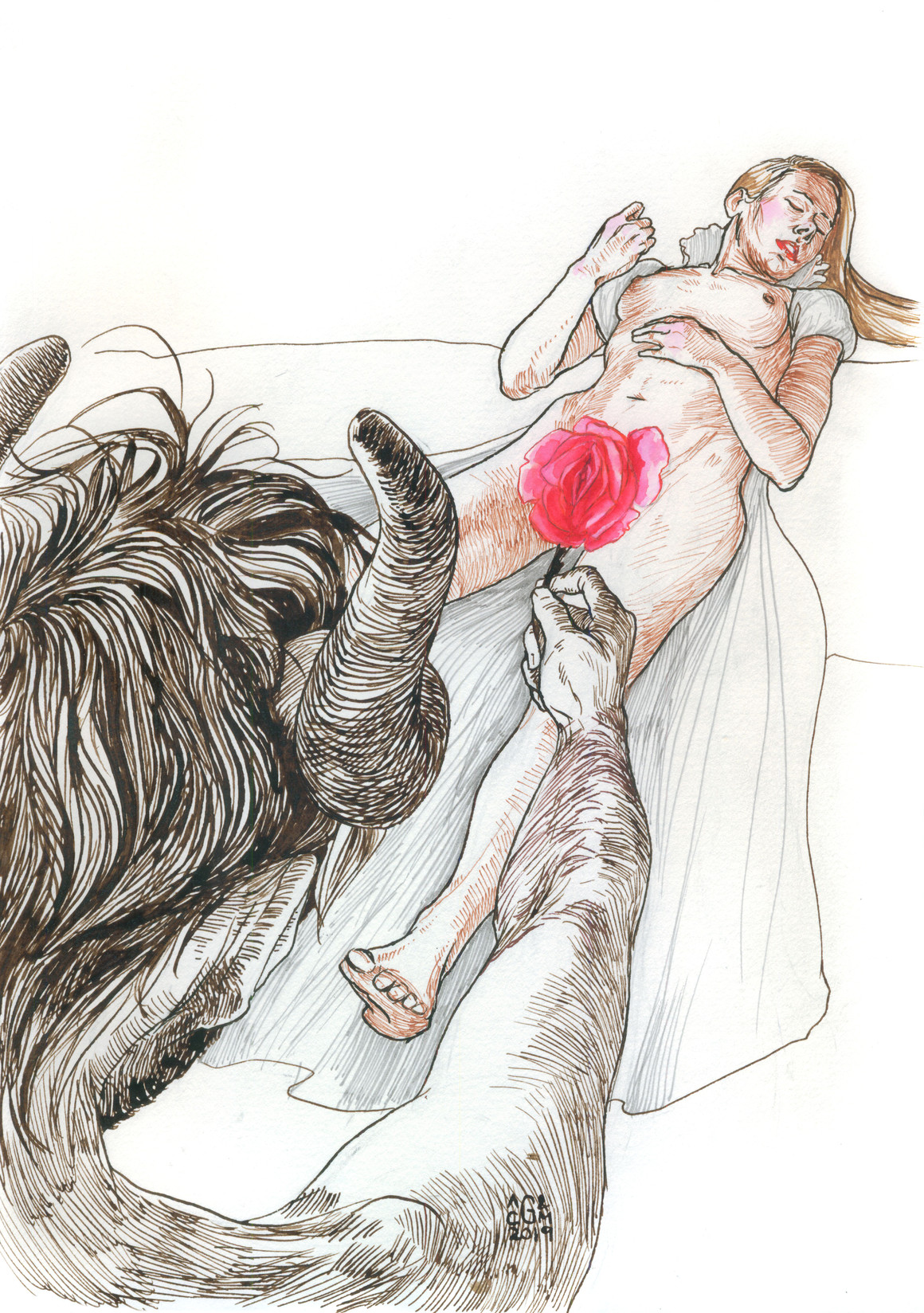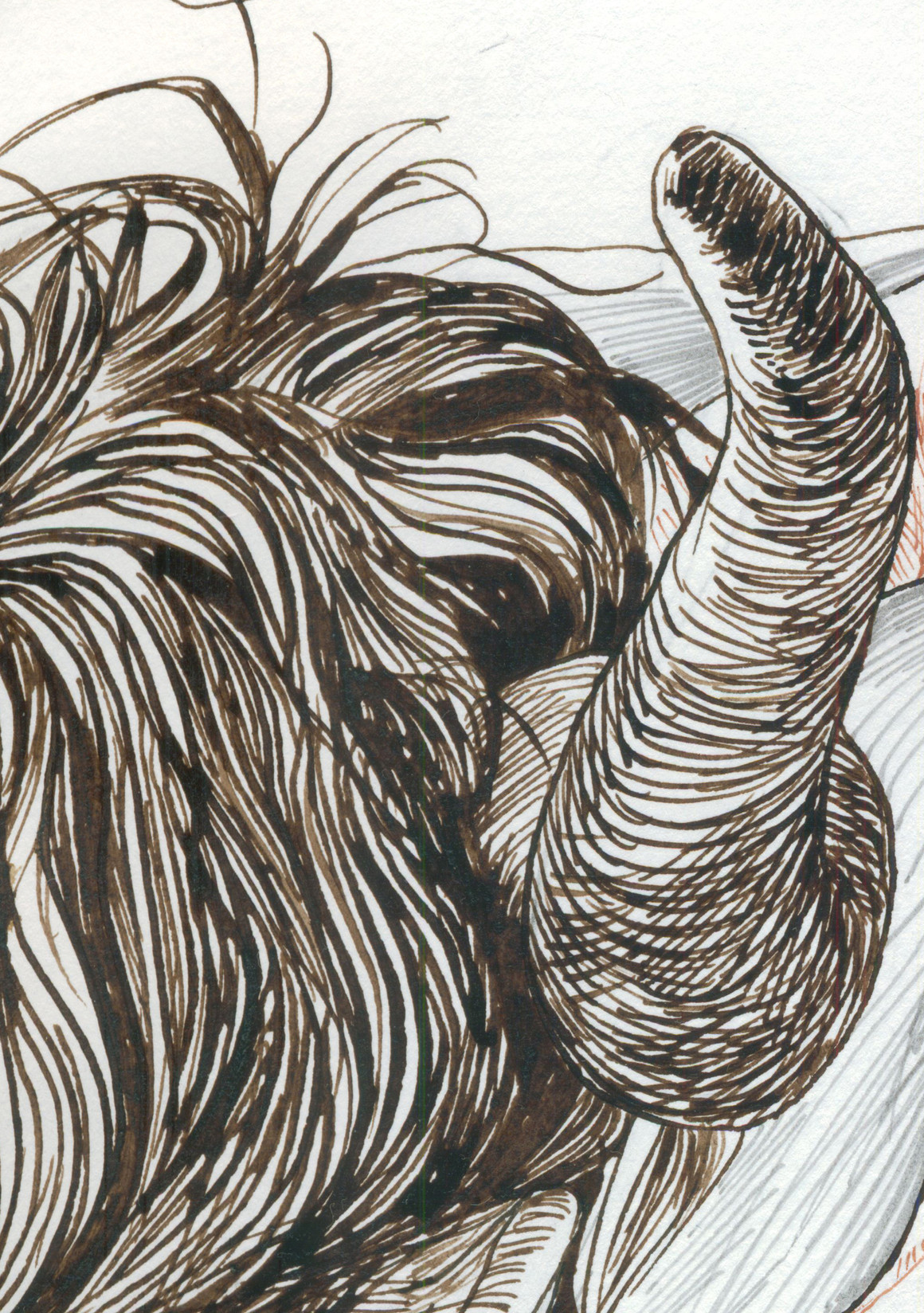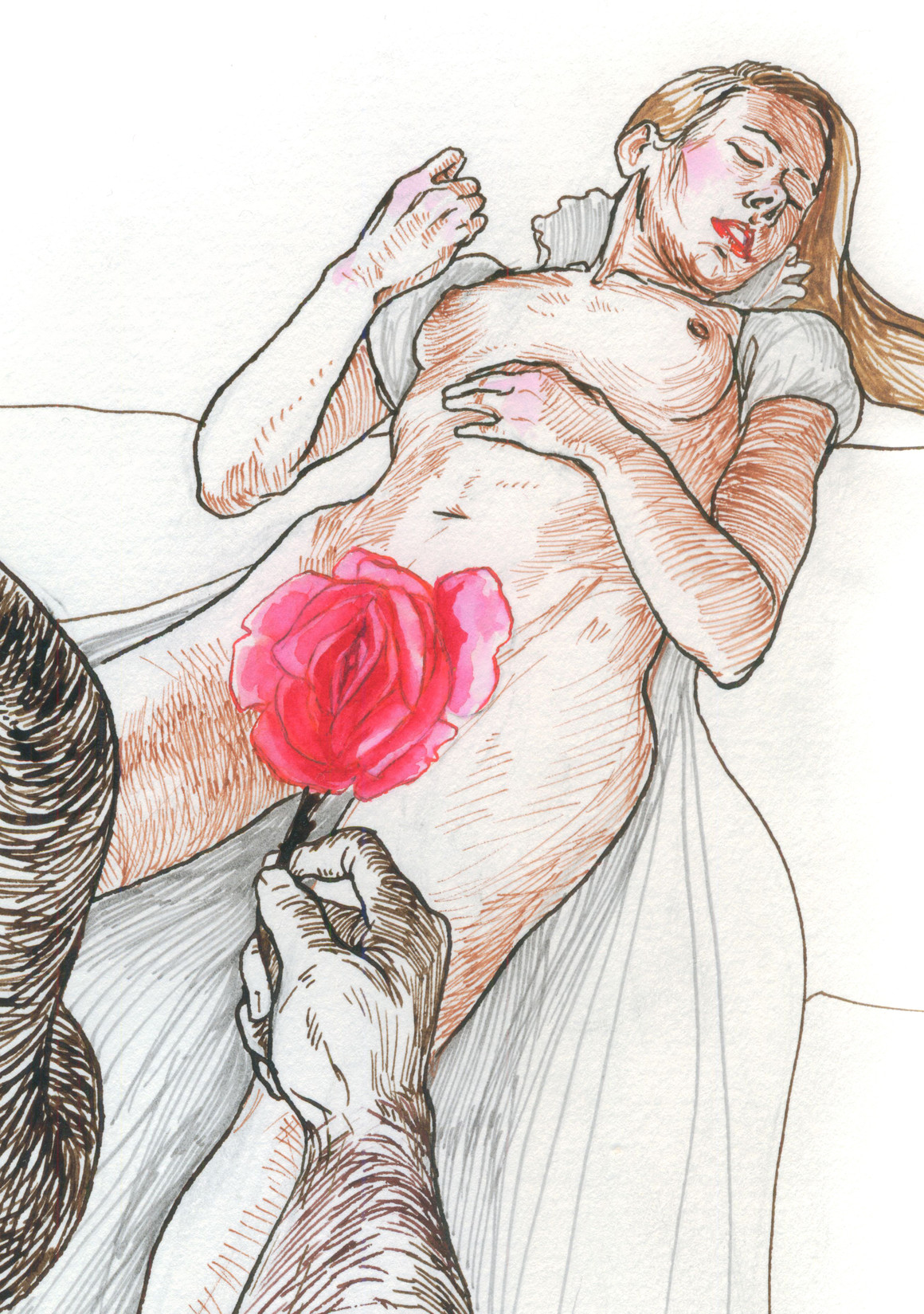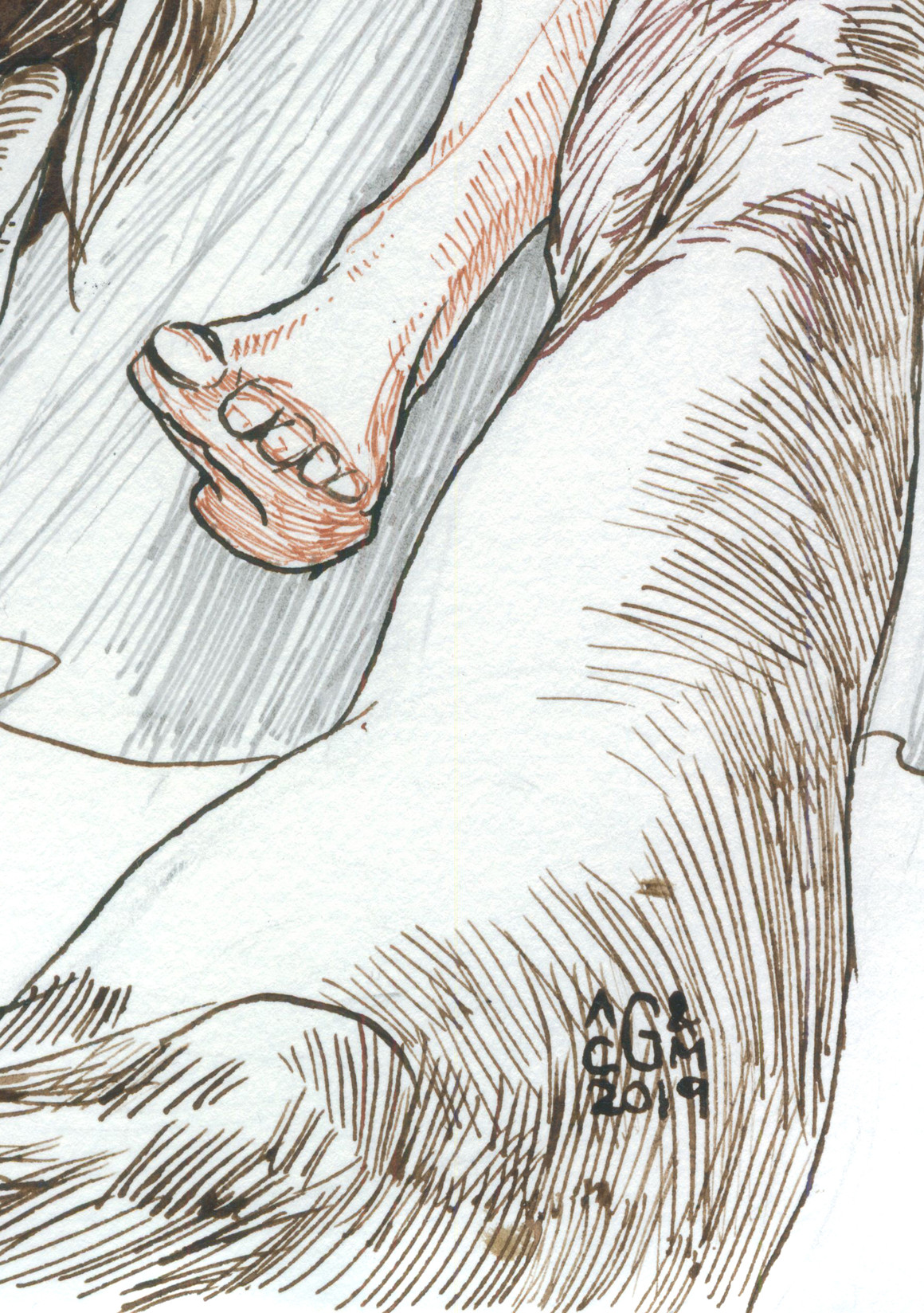 Artwork description
Based on the Greek mythological legends/creatures - Nymphae and Faun (Pan) or Satyr (in Roman Mythology), one of the most erotic characters depicted along time by a large number of artists.
Faun holding a flower covering the Nymph's intimate area, thus obstructing viewer's perspective; it's more of a visual metaphor.
Freehand illustration(reference - from memory) done in graphite, inked with dip pen and wood stain diluted powder, COPIC multiliner sepia 0.05, Graphik linemarker Derwnt 0.5 sepia, COPIC multiliner cool grey 0.5red Pelikan ink on Daler-Rowney watercolor paper
Shipping Details
packed for shipping unrolled/unfolded, in hard support.
About the Artist
I'm a graphic artist based in Timisoara, originally from Bucharest, Romania, inclined to use traditional techniques and memory/imagination as reference and sometimes as tackled subjects.
Besides graphics, I'm flirting with clay modelling, leather working and wood crafting, enough to mention them as way of expressing and creating. Erotic art was never a target.... just happened. Right person at the right time.
more »
One of a Kind
ID7864
Fowery Flower
By Nymphidia
Illustrations
One of a Kind
Size: 11.7 x 8.3 x 0.1 inches (actual image size)
This artwork is sold unframed
Signed and numbered on the front
Certificate of Authenticity included
Style: Storytelling, Vintage
Subject: Couples
Shipping
North America $20.00
Europe $15.00
South America $30.00
Asia $20.00
Australia/Oceania $35.00
Africa $20.00
Other $20.00
Returns and refunds
100% Money back guarantee. If you are not completely satisfied with your order, send it back in its original packaging within 14 days and receive a full refund. No questions asked. For full details, click here.
The Eyebrarian
$1,130.00P5259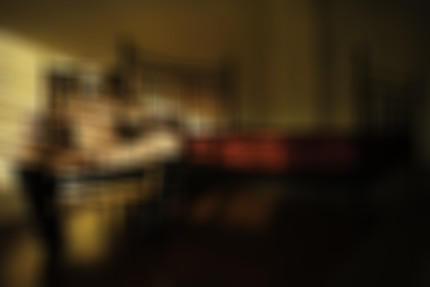 Bound and Gagged
$2,234.50P6071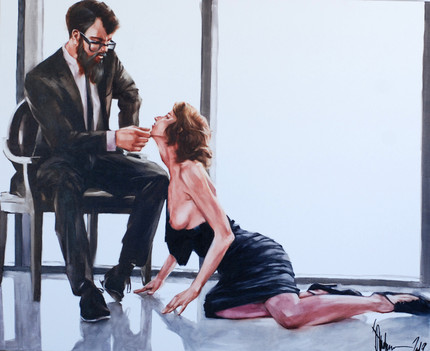 Staff meeting. Start.
$4,200.00P7312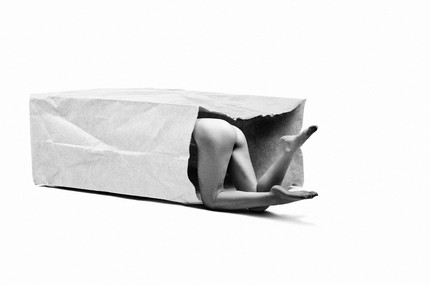 Homeless and brown baggins
$2,020.00P5583