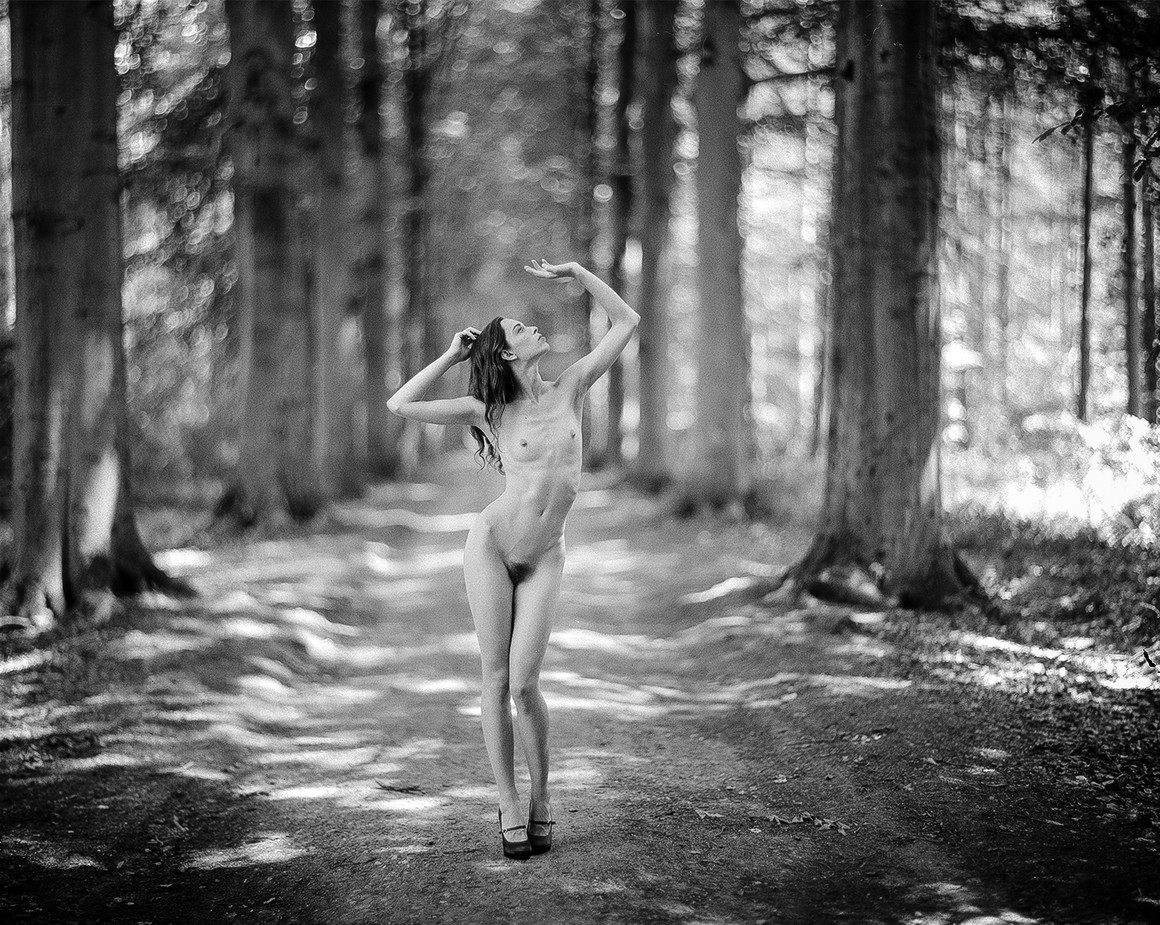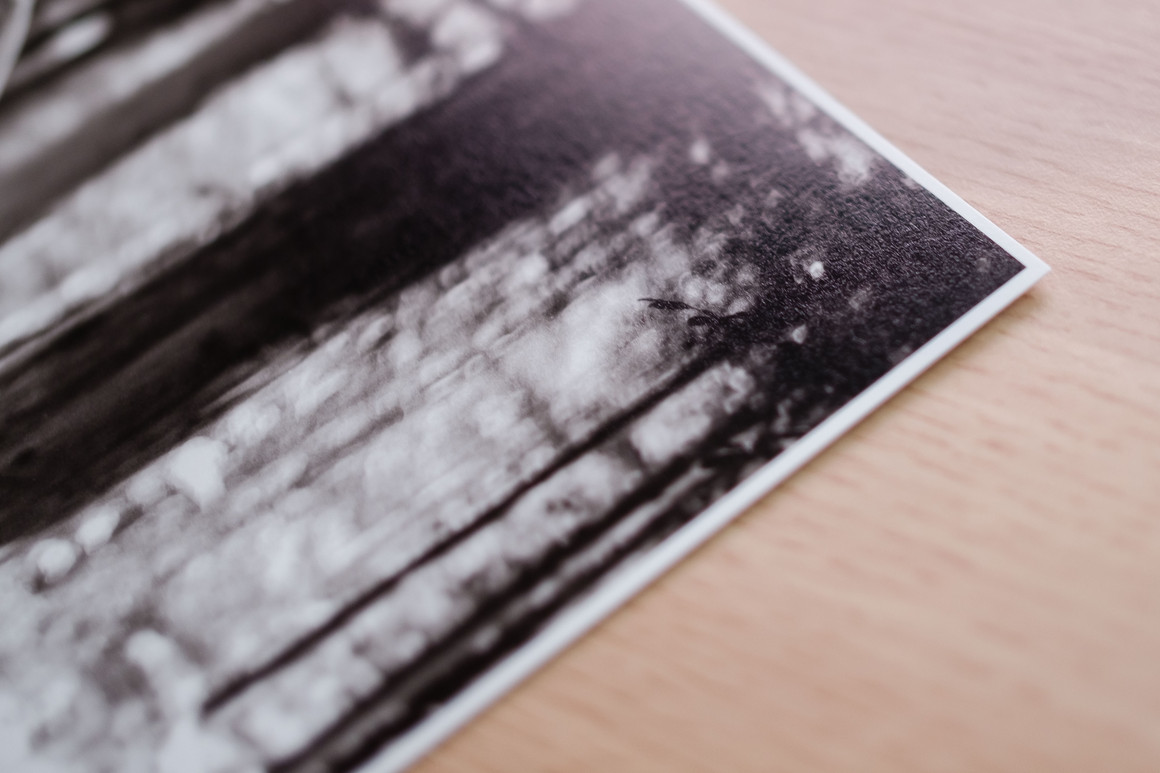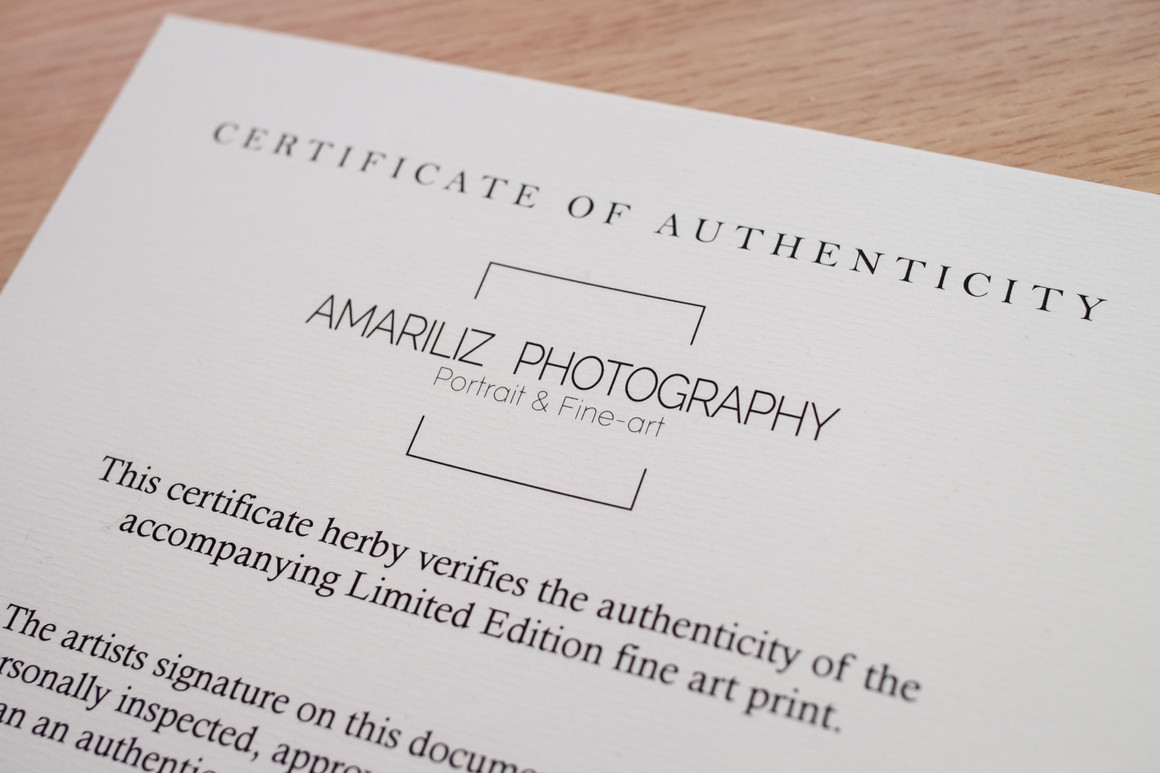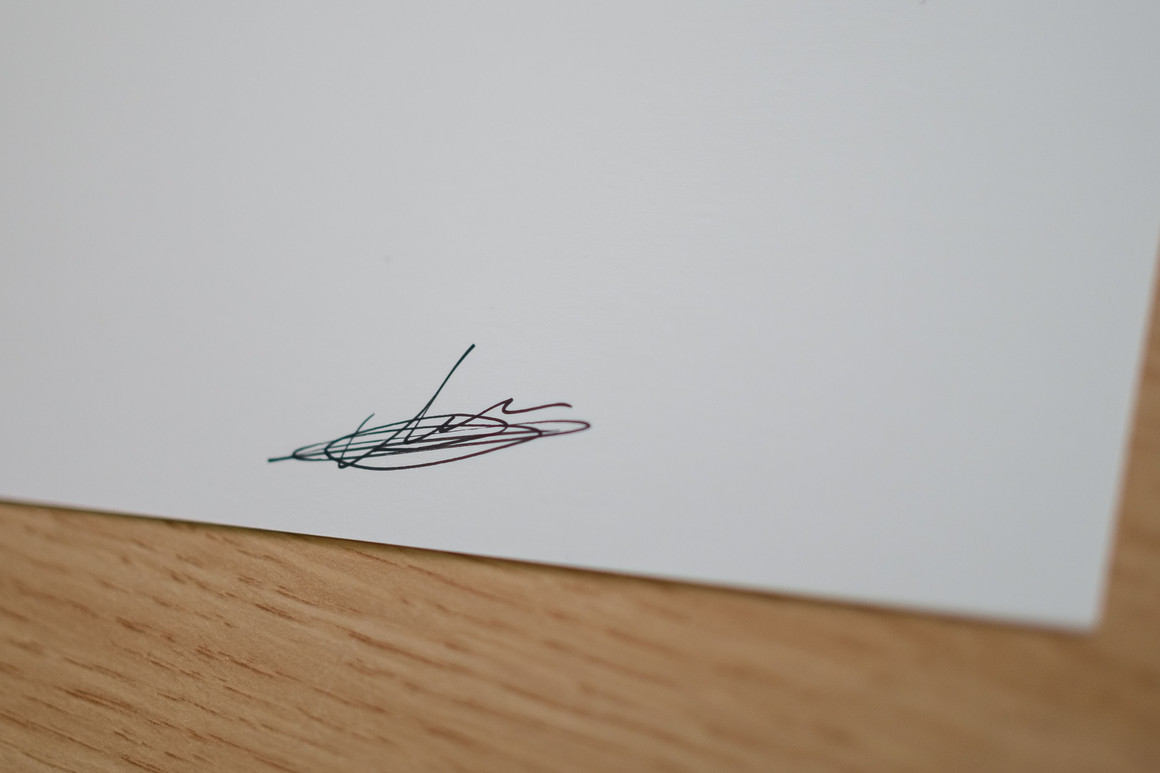 Artwork description
The image was captured on 4x5 sheet film, featuring Belgian model Khiara Gray, with the illustrious, 70-year-old Aero Ektar lens, to give the image a unique vintage look. The film sheet has been hand developed by the author and is carefully scanned to preserve all the aspects of the film. The image is printed on archival quality, 340 gsm, Baryta based inkjet paper with durable, high-quality inks.
Prints are signed and numbered and a certificate of authenticity is also provided.
Shipping Details
Print will be packed in individual safe sturdy tube and send originally by the author from Belgium via registered mail with tracking code.
About the Artist
I am a portrait and fine art photographer with roots in documentary photography. The alias "Amariliz Photography" is basically a personal search for beauty in a chaotic world… Most of my portfolio is made on medium- and large format film. The limitations of using 4×5 sheet film presents a challenge. It slows down the process; I must think carefully about every frame, consider the composition carefully and direct my models before pressing the shutter. Whilst I restrict myself with regards to my tools and materials, I also allow myself to improvise and to collaborate with my subjects. I value my models input and allow them to be themselves, shaping their bodies into a strong, classic and balanced composition. The choice of black and white film adds a graphic simplicity to the images.
more »
Limited Edition
ID6131
Forest Maiden #5
By Amariliz Photography
Photography
From a Number of 20
Size: 19 x 24 inches (actual image size)
Size: 24 x 30 inches (actual image size)
This artwork is sold unframed
Signed and numbered on the back
Numbered Limited Edition
Certificate of Authenticity included
Style: Sculptural, Scenic, Black & White
Subject: Female
Returns and refunds
100% Money back guarantee. If you are not completely satisfied with your order, send it back in its original packaging within 14 days and receive a full refund. No questions asked. For full details, click here.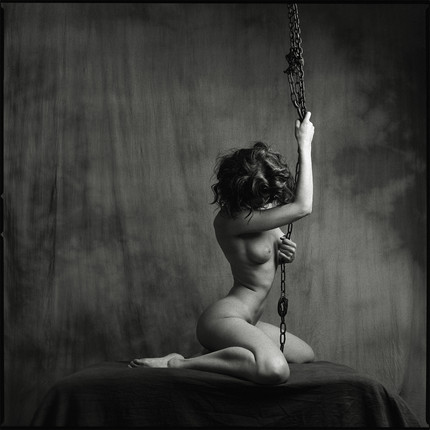 Carnal games #8
$495.00P4849