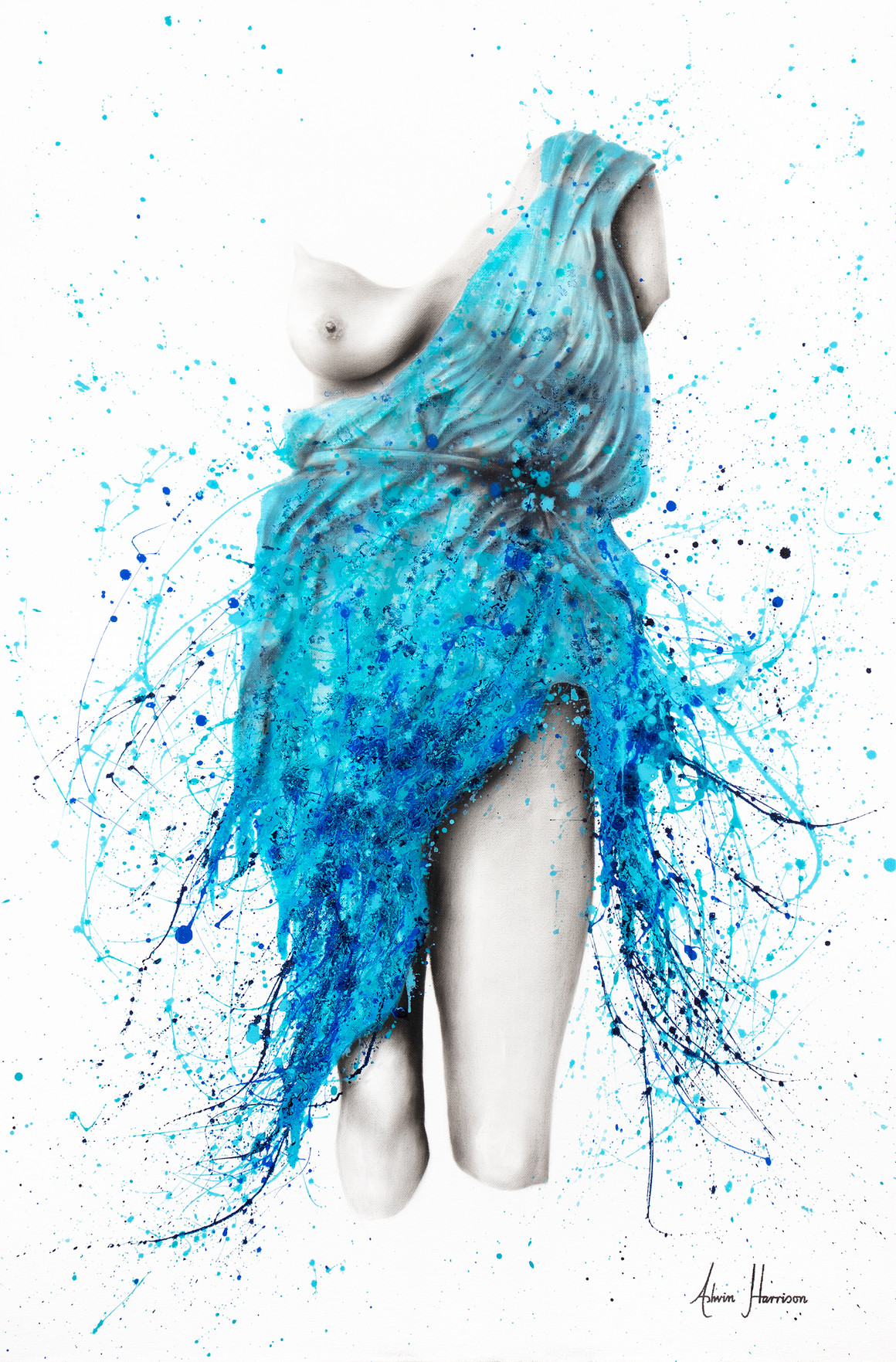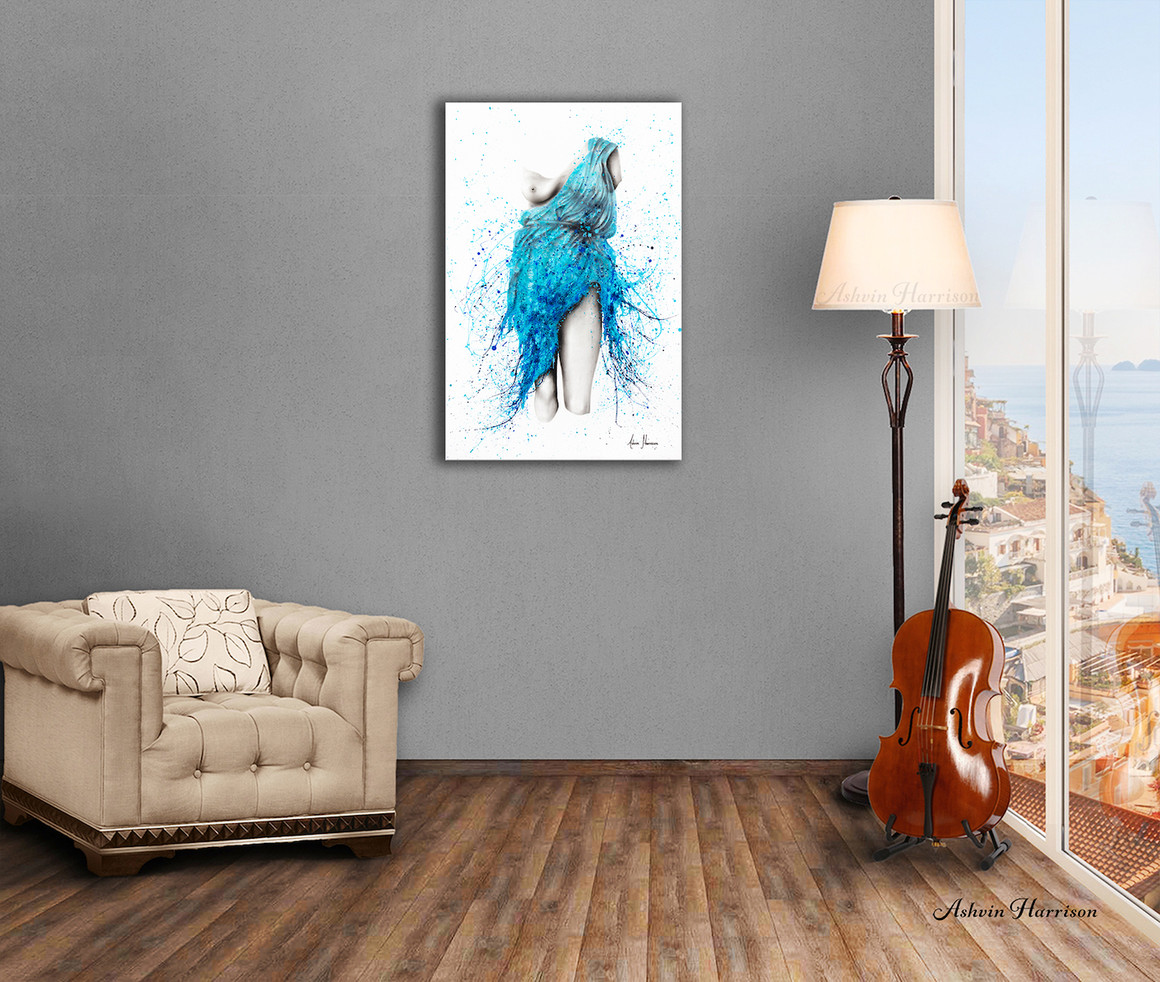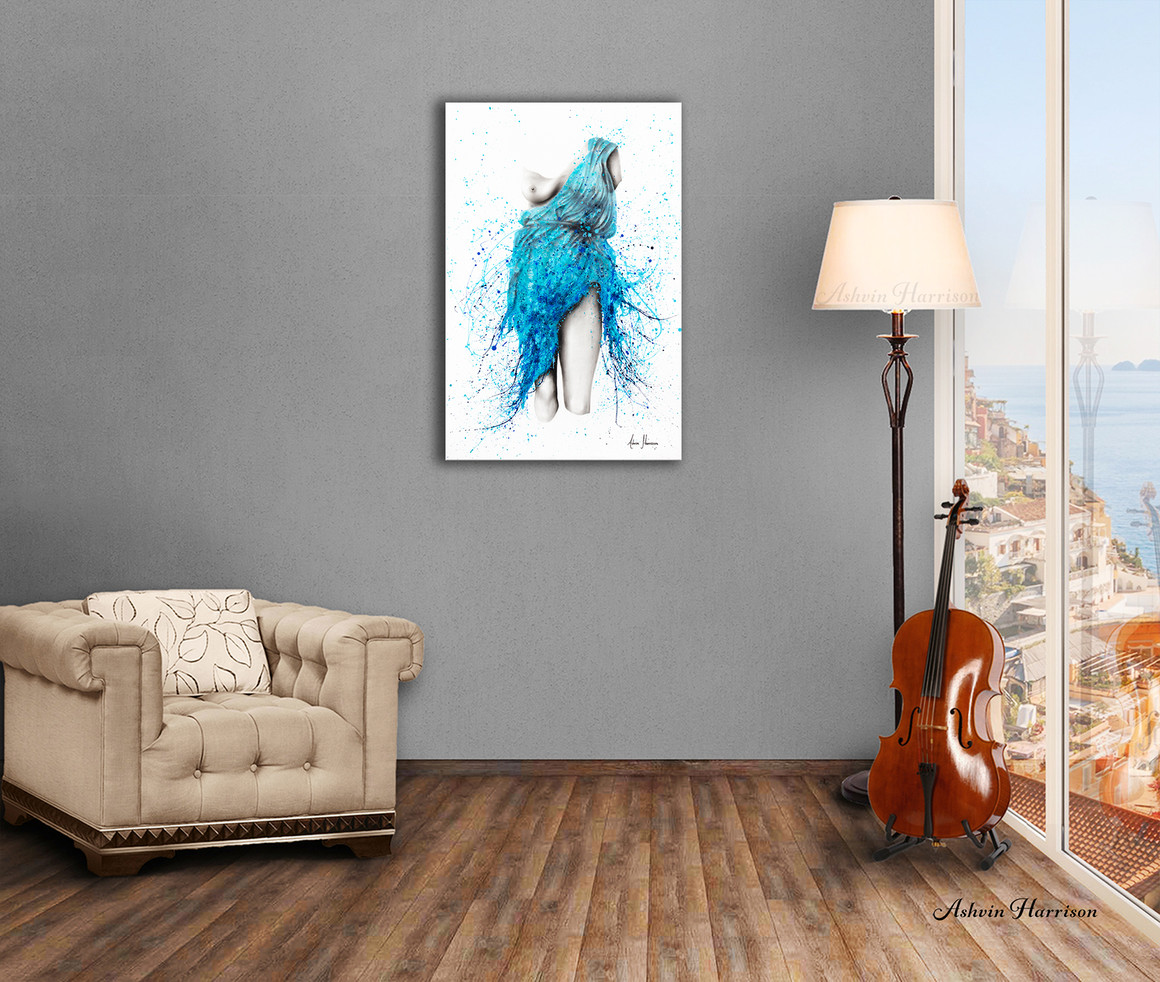 Artwork description
This art piece is inspired by a recent trip to Europe and my large ballerina painting series. I started creating nude charcoal drawings on paper in 2014 for both the learning process and as an outlet from work. I have been wanting to create a realistic nude with my usual soft blending; also with my strong acrylic splashing. This piece came to me as I walked around a dark museum in Lyon, France. I felt a sense of timelessness as I saw men and women portrayed in sculpture from hundreds of years ago. My existentialist views on life led me to want to express how I see beauty, life and human purpose in existence. This art piece expresses my love of existence through the beauty of the feminine form, ocean waves and movement via music.
This artwork is ready to hang straight out of the box. The canvas has white sides and creates a strong shadow with the 4cm (1.5") thick edging- making it suitable for dark and light wall shades. All my art is sealed with high quality charcoal and acrylic fixatives and includes a signed certificate of authenticity.
About the Artist
I focus on the positives in life through what I consider visually beautiful, emotionally engaging or cognitively stimulating. You will see the use of charcoal in all my art pieces as this dark natural substance projects a parallel from my views on existentialism. The realistic contrasts of my black and white charcoal drawing/painting express the realism of existence and what I see as structurally beautiful. Through the use of colours I express my emotions. When you purchase one of my paintings, you will notice the colour vibrancy, strong sense of motion and the fine detailed colour mixes/blending up close. My art keeps me motivated to enjoy the beautiful nature around me, whilst nature inspires me to create art... Charcoal is my voice.
more »
One of a Kind
ID5908
Timeless Existence
By Ashvin Harrison
Paintings
One of a Kind
Size: 36 x 24 x 1.5 inches (actual image size)
Ready to hang
Signed and numbered on the front
Certificate of Authenticity included
Style: Emotive, Phantasm
Subject: Female
Returns and refunds
100% Money back guarantee. If you are not completely satisfied with your order, send it back in its original packaging within 14 days and receive a full refund. No questions asked. For full details, click here.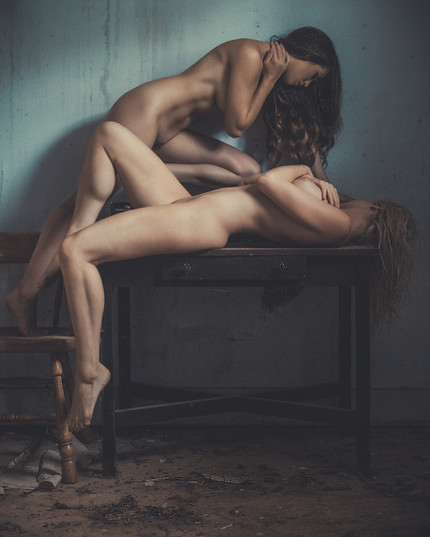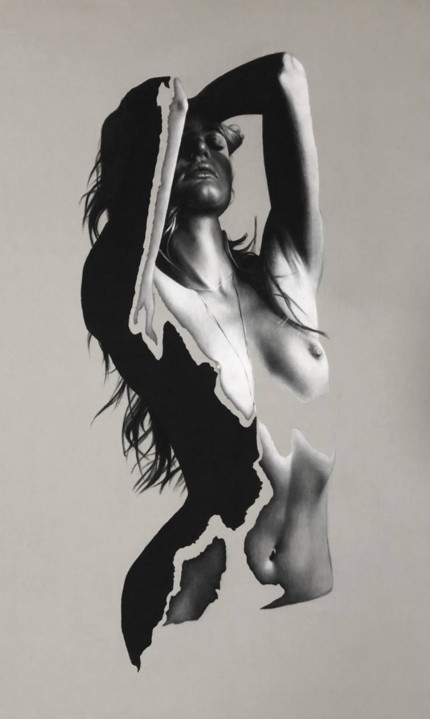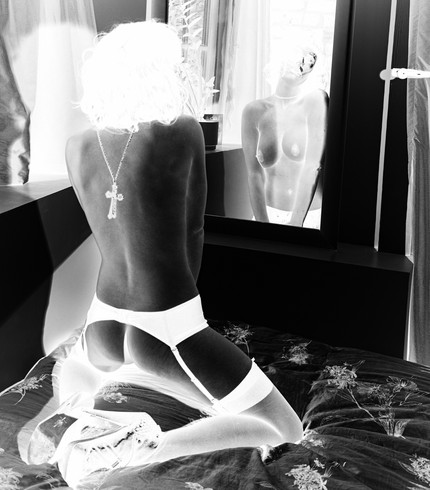 Xray self tease
$395.00P7096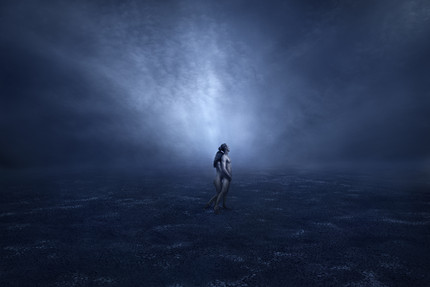 Take My Breath Away
$3,000.00P4615