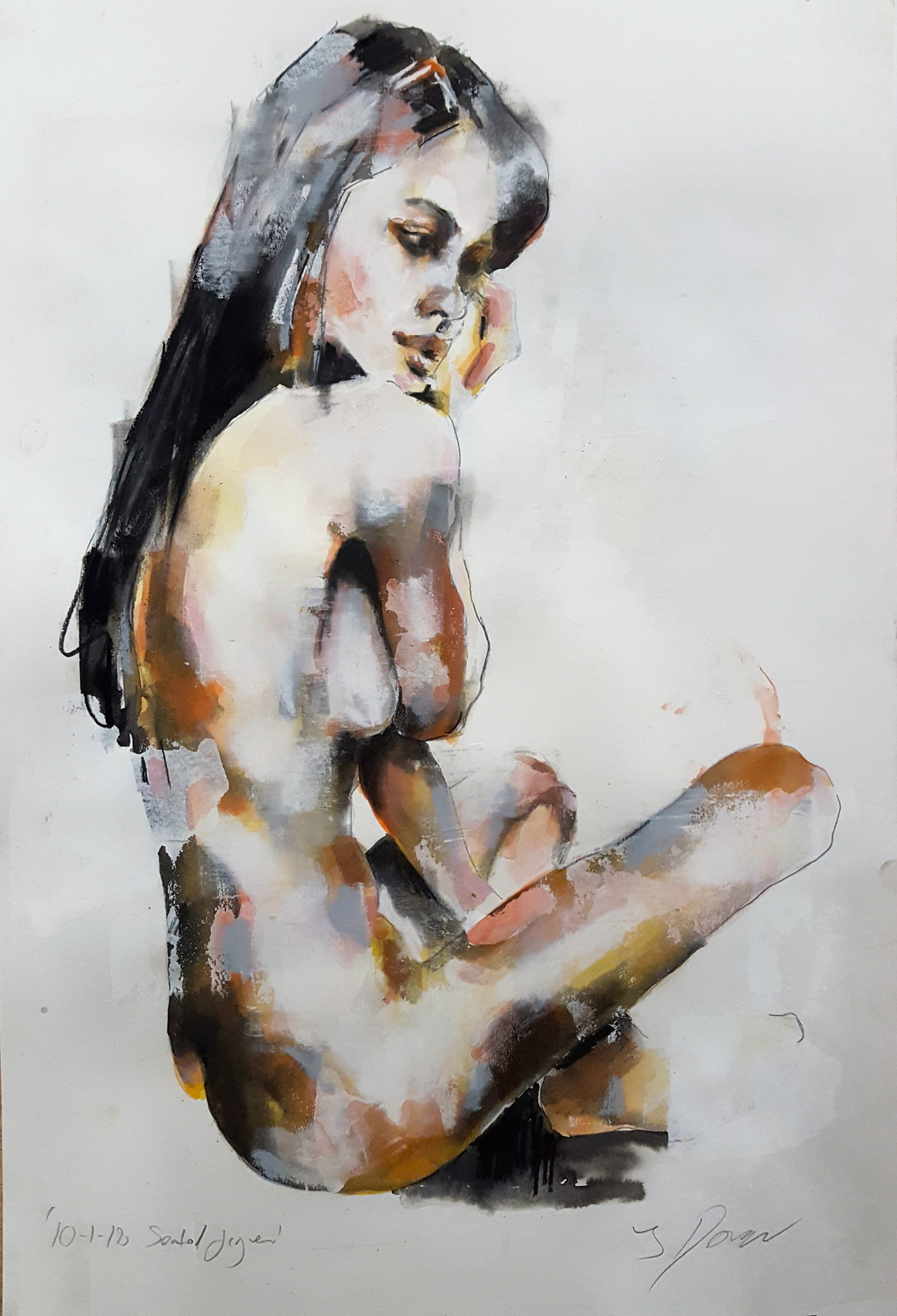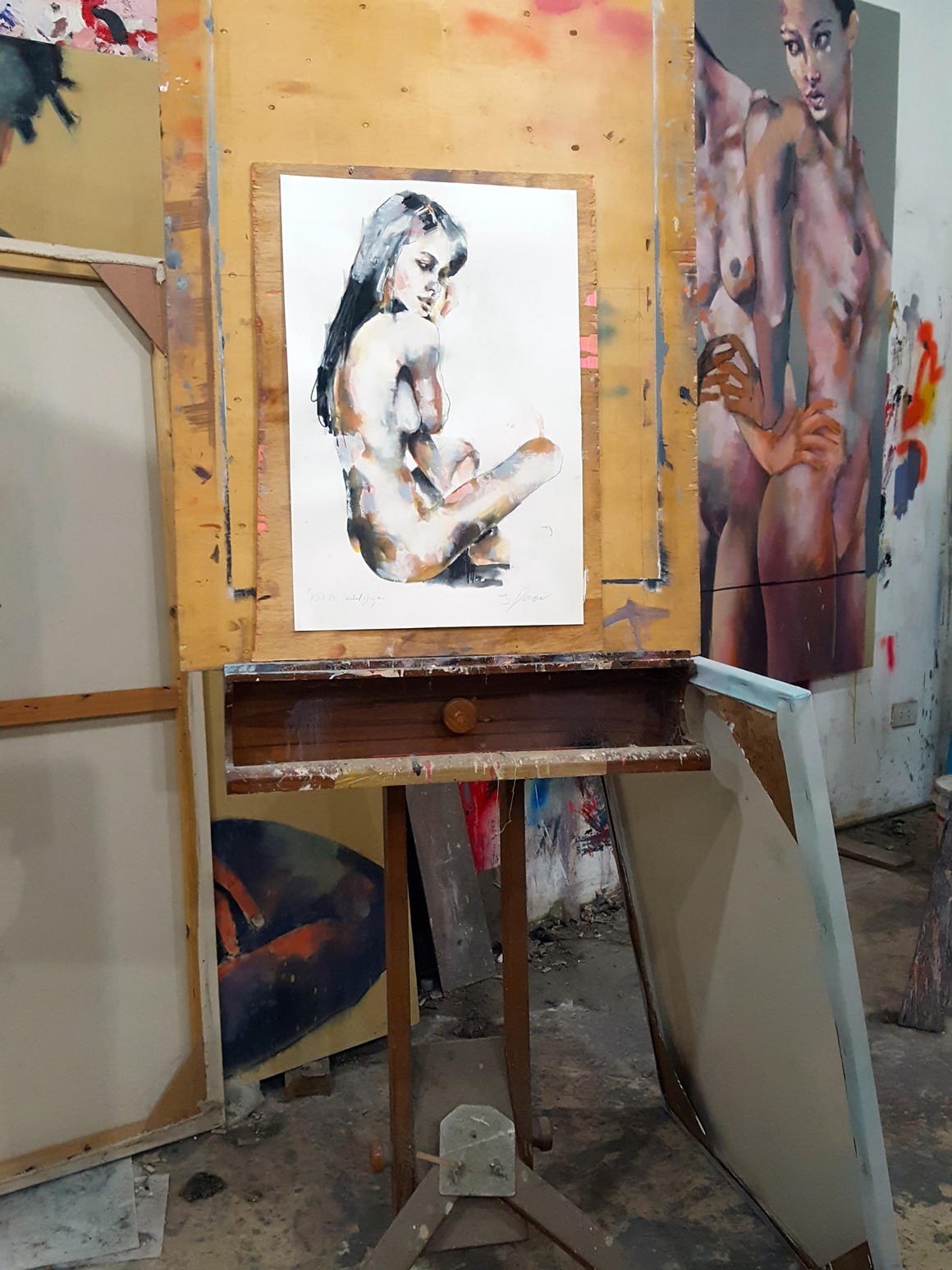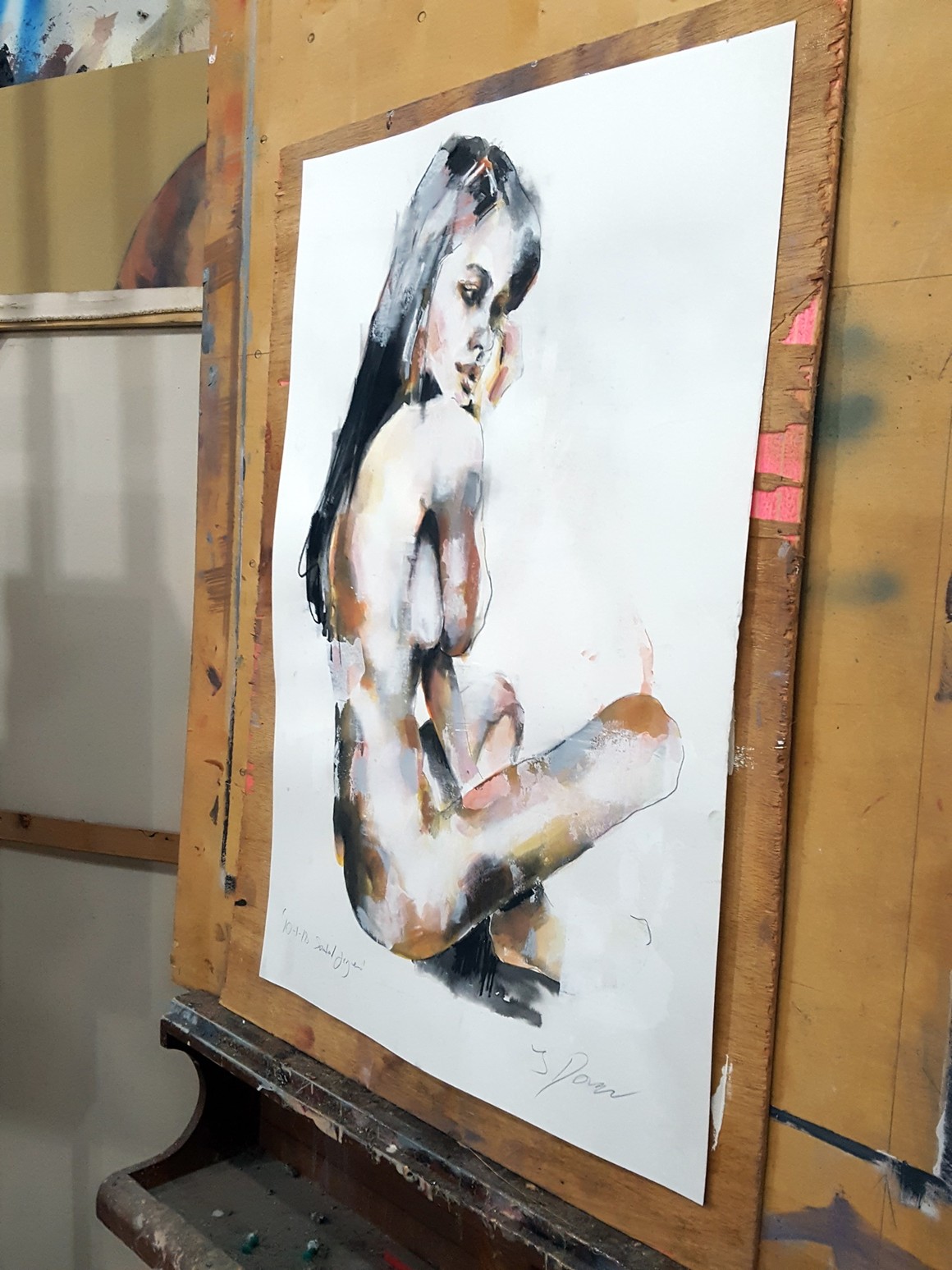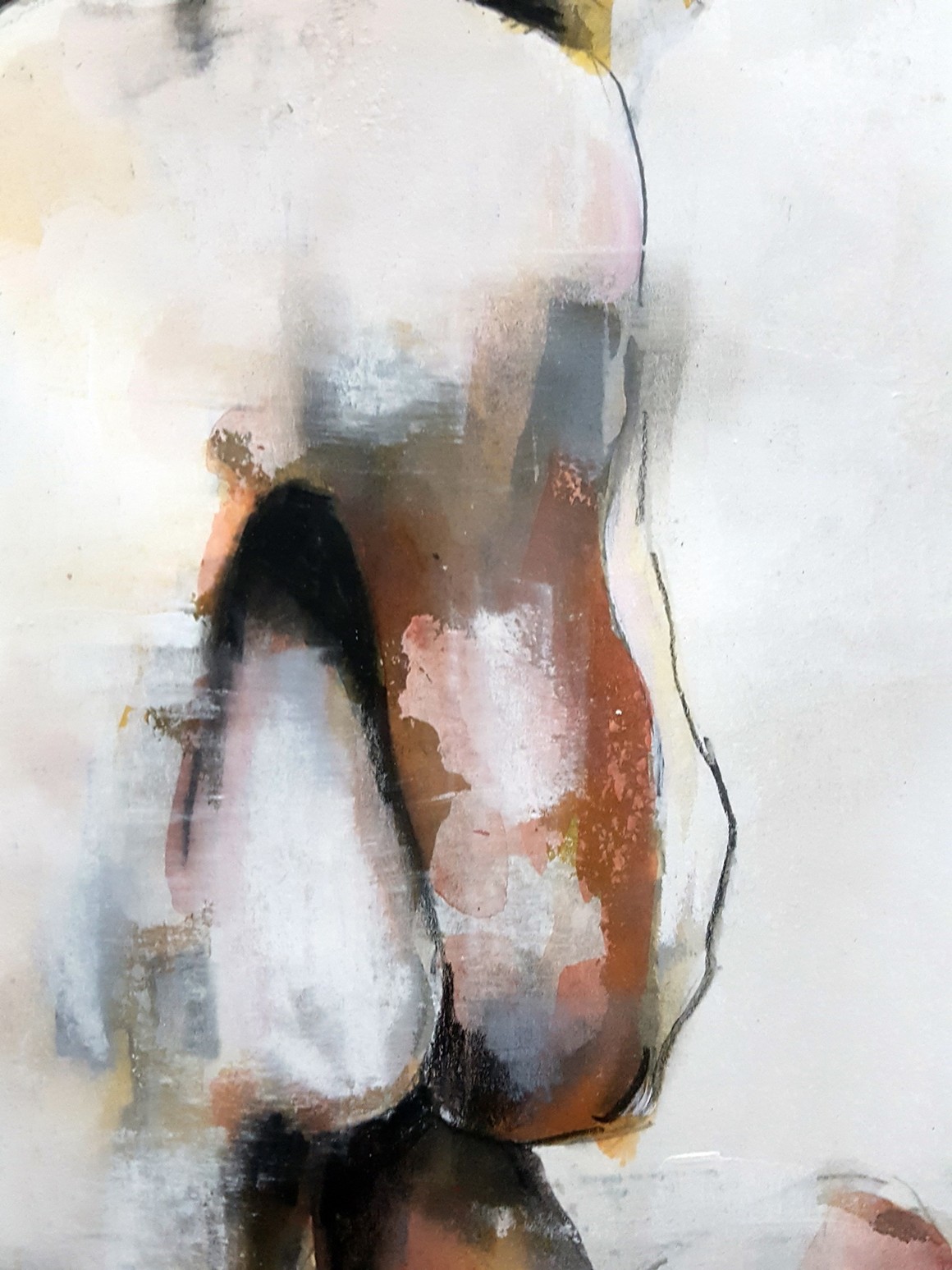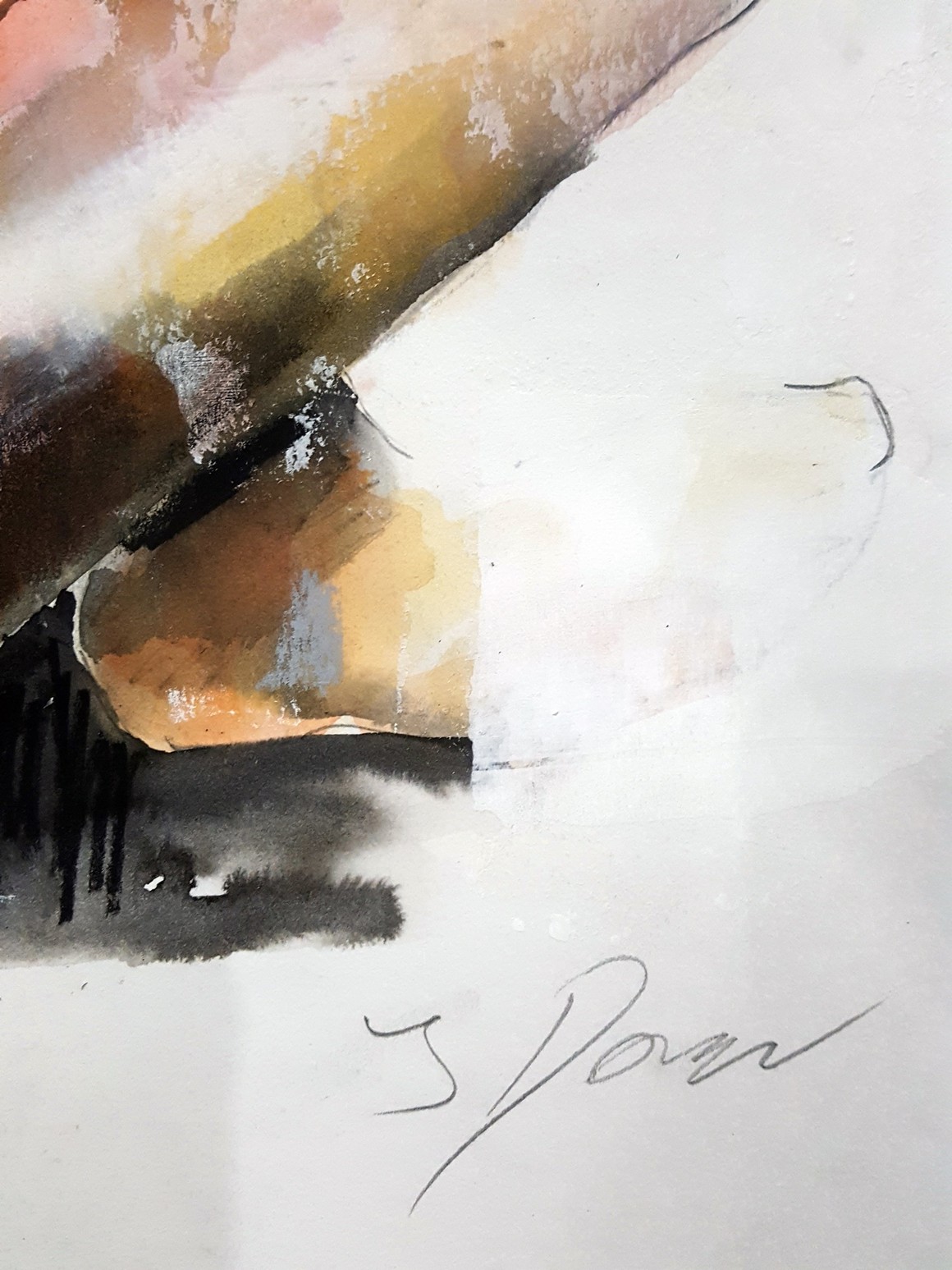 Artwork description
A medium scale drawing depicting a female figure in inks, watercolours, Acrylic and charcoal on 200gms paper.
The ongoing series of figure drawings examines the genres of representation and expression and have been influenced by the work of Bacon, Schiele and the illustrator Ralph Steadman.
The use of fluid mediums such as inks, watercolours and acrylics allows for a certain element of chance within the drawing and are produced quickly using expressive marks and stains, giving them an 'imperfect' or vulnerable feel, which in turn gives the work an exciting vitality and energy. Although the drawing is representational and figurative it intends to suggest, rather than depict an accurate observation of the subject.
The drawing is titled and signed on the front and also comes with a certificate of authenticity.
The work will be shipped by DHL, rolled in a strong tube and should arrive within 2-3 days after dispatch.
About the Artist
Thomas is an English painter living and working in Asia. His visceral works are achieved through the application of thick impasto paint, dragging, smudging and staining the surface plus the occasional 'happy accident' or chance. He is an artist who is committed to a rigorous development and re-evaluation of his practice, which has led to him receiving many commissions and exhibitions regionally, nationally and internationally. He is also a dedicated art & design lecture and has held various academic positions in the UK and Asia.
more »
One of a Kind
ID5697
10-1-18 seated figure
By Thomas Donaldson
Paintings
One of a Kind
Size: 56 x 38 x 0.1 inches (actual image size)
This artwork is sold unframed
Signed and numbered on the front
Certificate of Authenticity included
Style: Subtle Provocateur
Subject: Female
Returns and refunds
100% Money back guarantee. If you are not completely satisfied with your order, send it back in its original packaging within 14 days and receive a full refund. No questions asked. For full details, click here.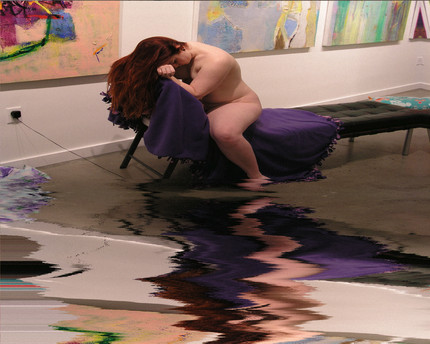 Agonized Decisions
$2,745.00P7919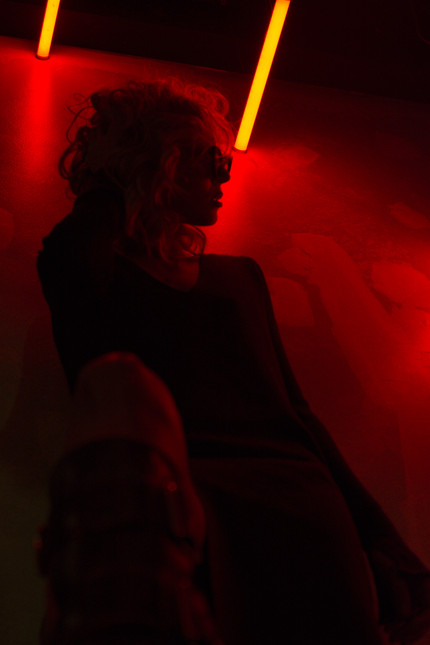 Caviar and Vodka
$991.00P7068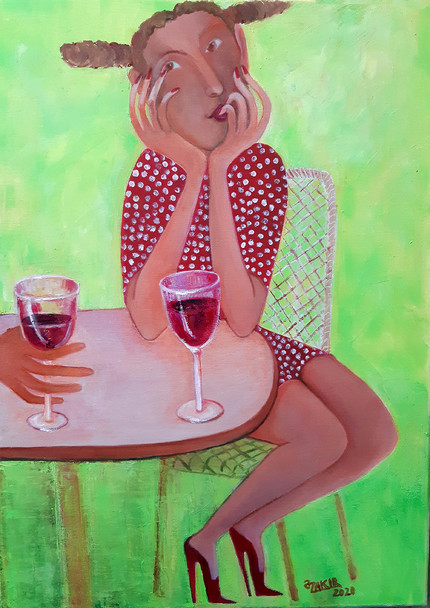 Lady in Red
$7,500.00P7564