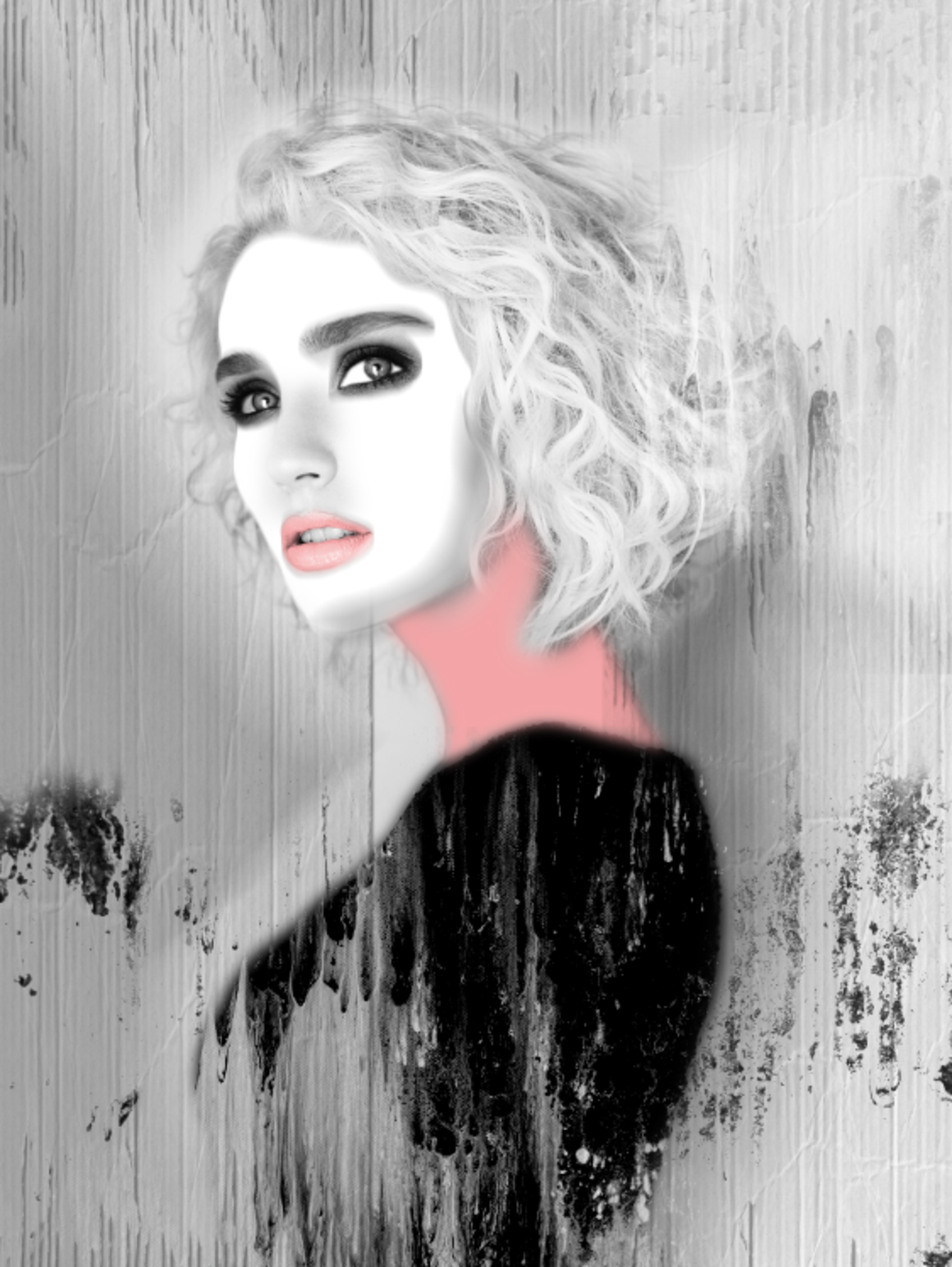 Artwork description
Dye-sublimation on aluminum panel.
A wistful glance out of the composition adds drama to a mysterious likeness that is tempered by the blast of peach that comprises her neck and plump lips. Saturated color, contrasted by the piecemeal strokes of her surroundings, pulls the viewer even deeper into the work.
About the Artist
Vito Piacente is a Toronto-based artist whose works provoke psychological juxtapositions between two extremes, such as fortitude and fragility, pain and pleasure, fulfillment and self-annihilation.
Piacente is a proactive, self-actualized artist whose execution of the human form demonstrates his many influences, from Impressionism and Cubism to commercial art and modern media. He uses the energy of his surroundings and the cities he visits to drive his work, depicting subjects who are often caught in some in-between world where decadence and delusion, privilege and deprivation intermingle to create new experiences of the human emotional state.
more »
One of a Kind
ID4679
Betrayal
By Vito Piacente
Digital Art
One of a Kind
Size: 56 X 42 X 2 inches (actual image size)
Ready to hang
Subject: Female
Returns and refunds
100% Money back guarantee. If you are not completely satisfied with your order, send it back in its original packaging within 14 days and receive a full refund. No questions asked. For full details, click here.