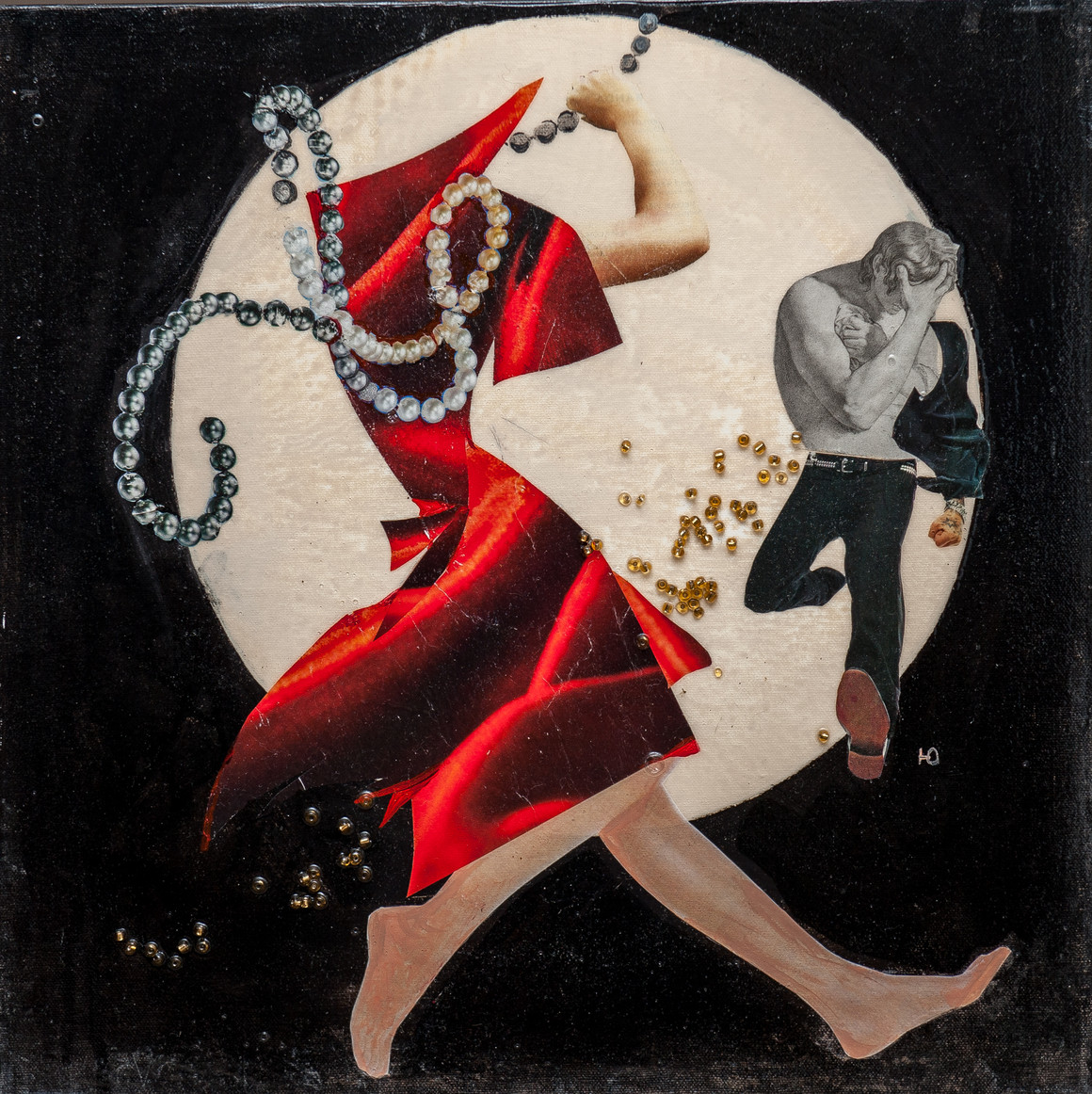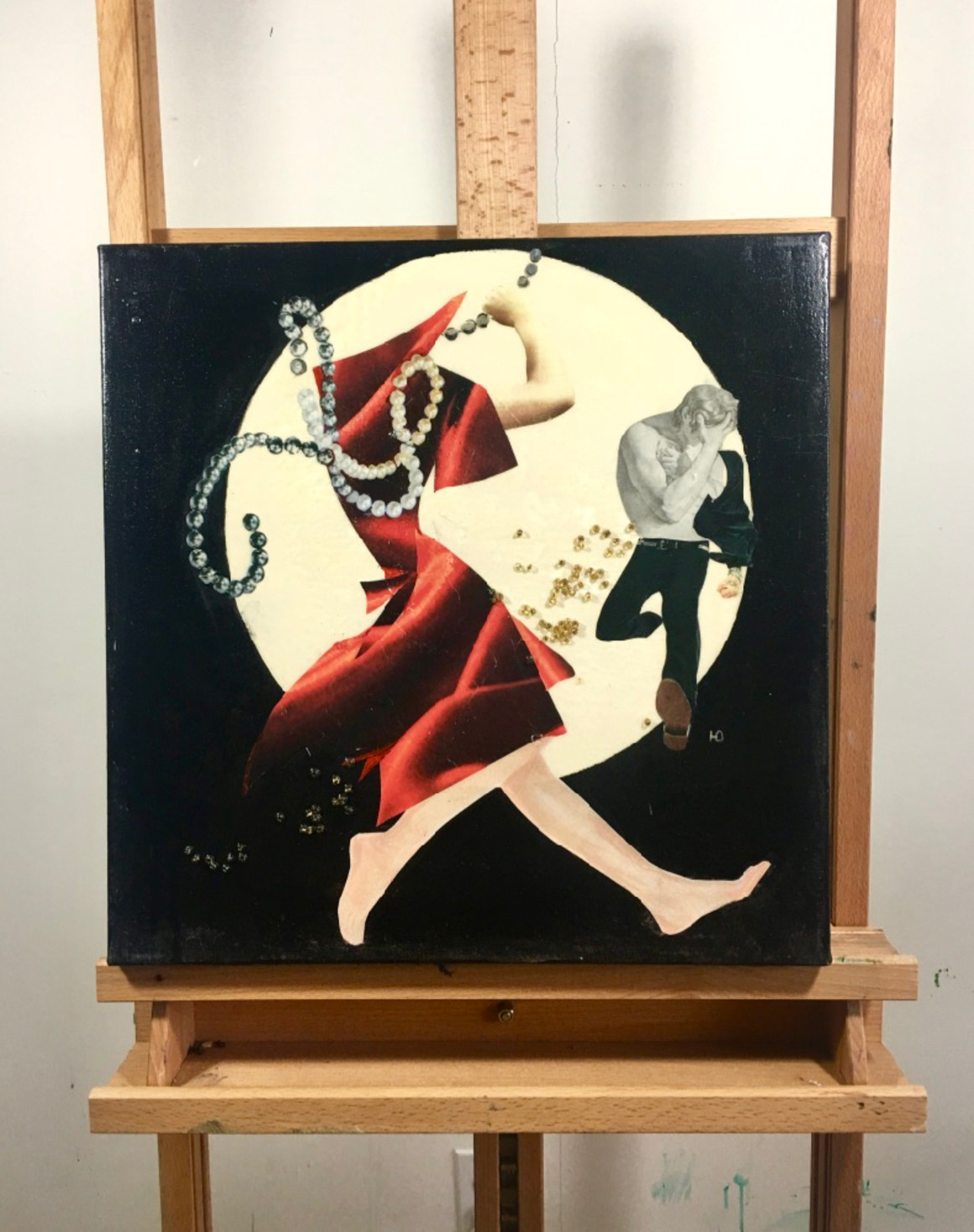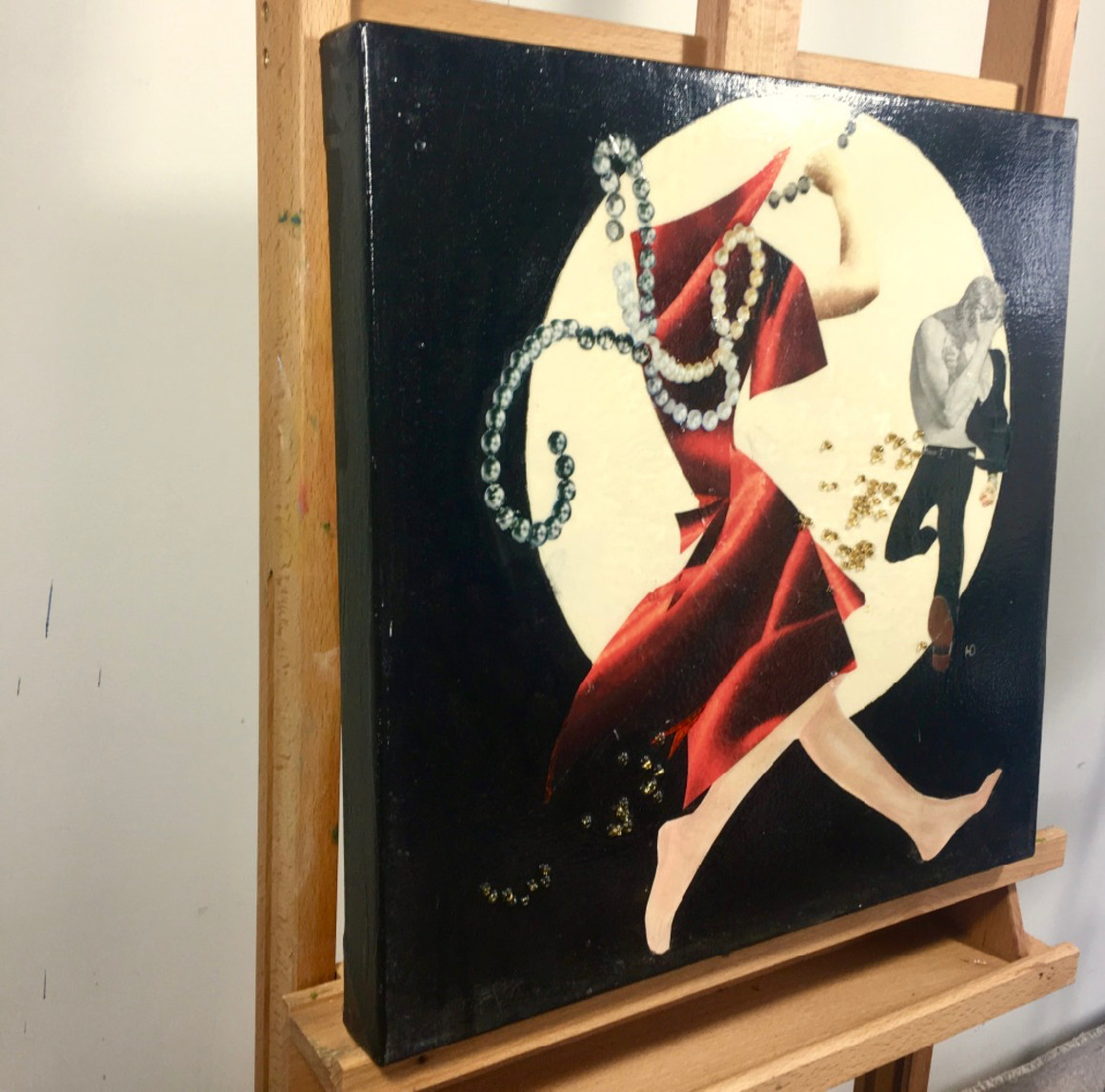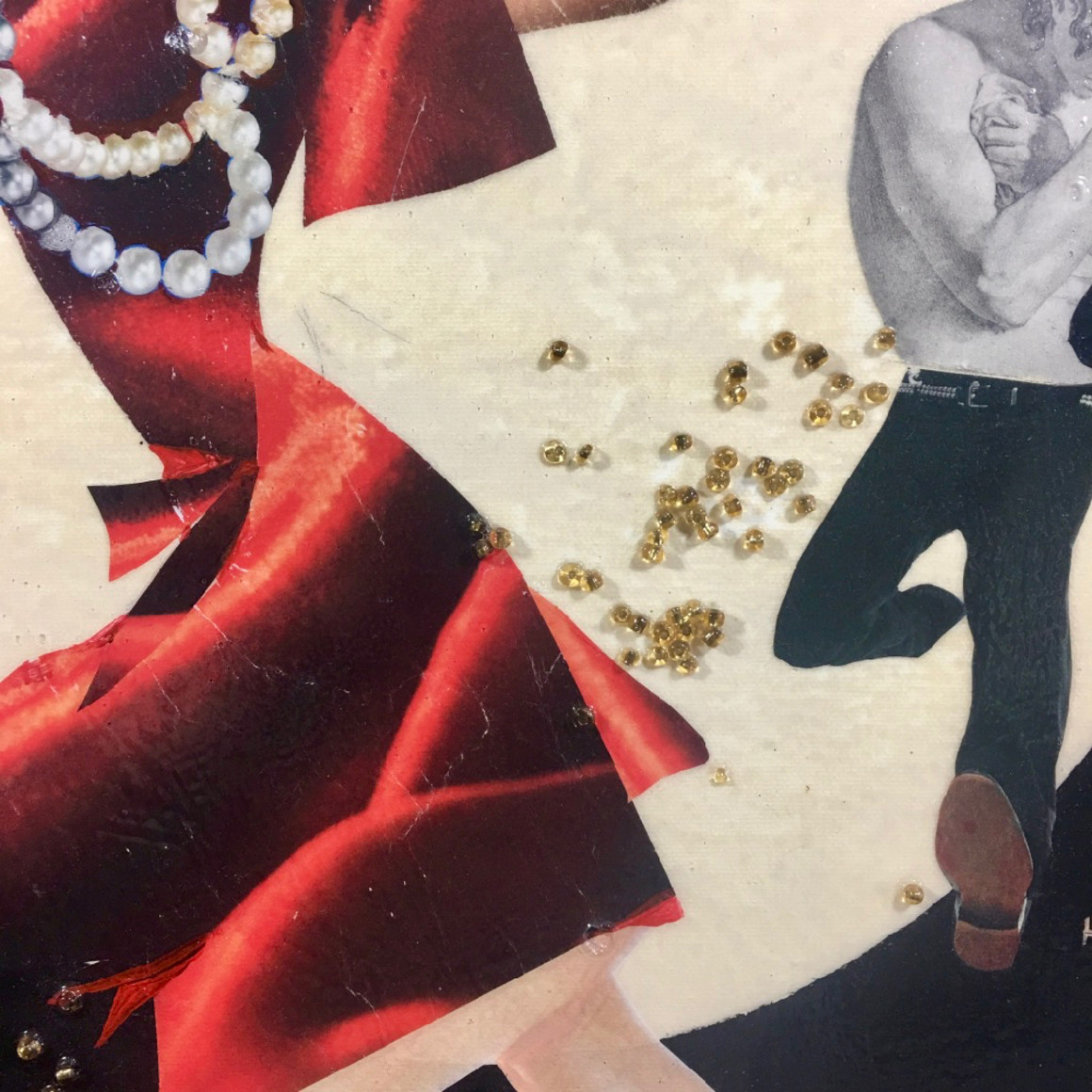 Artwork description
I always enjoyed the decorative aspect of collage, playing optical illusions, tricks on the viewer, where is one left wondering. I am marrying fashion and art, using original and vintage images, creating "collage paintings". I pay special attention to the titles of my artwork. Each collage is a short story from a woman's life, she strives to balance a strong sense of individuality while preserving feminine aspects of gender, a daunting task in today's society. Games we play in our private life is as fun as our fantasy allows it.
The artwork is on the stretched gallery canvas and does not requires framing. If you have additional questions or would like to commission a different size artwork, please contact me through www.artprovocateur.com agent
About the Artist
I was born and raised in Minsk, Belorussia. After receiving Masters in Fashion Design I worked as a leading Fashion Designer at the renowned Fashion Centre in Minsk for almost a decade. While at the Centre, I also was running a monthly spread in the local fashion magazine and created stage costumes for music performers and singers. In 1990, following the Chernobyl nuclear meltdown, I left for Canada where currently reside with my family. Today I am a Toronto based multidisciplinary artist working in a variety of contemporary mixed mediums and acrylic paint, Elected Member of Society of Canadian Artists and Active Member of Federation of Canadian Artists.
more »
One of a Kind
ID4588
Power point
By Julia Hacker
Mixed Media
One of a Kind
Size: 16" x 16" x 1.5" inches (actual image size)
This artwork is sold unframed
Ready to hang
Style: Storytelling, Fashion
Subject: Couples
Shipping
China

This artwork is not shipped to this destinations.

Other $10.00
Returns and refunds
100% Money back guarantee. If you are not completely satisfied with your order, send it back in its original packaging within 14 days and receive a full refund. No questions asked. For full details, click here.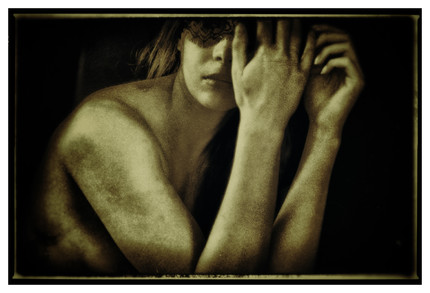 GAMES WE PLAY
$360.00P6171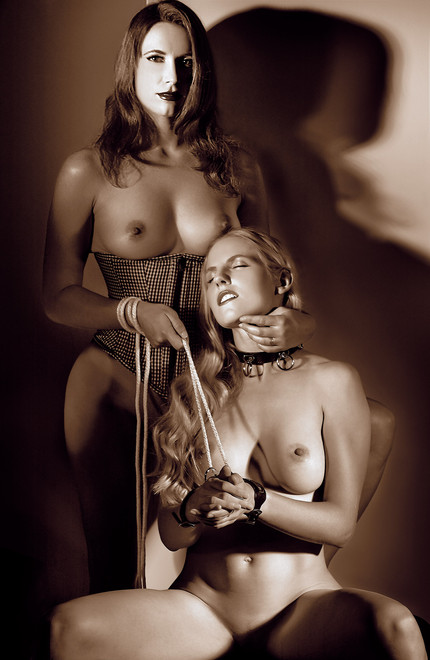 Training night
$1,200.00P5245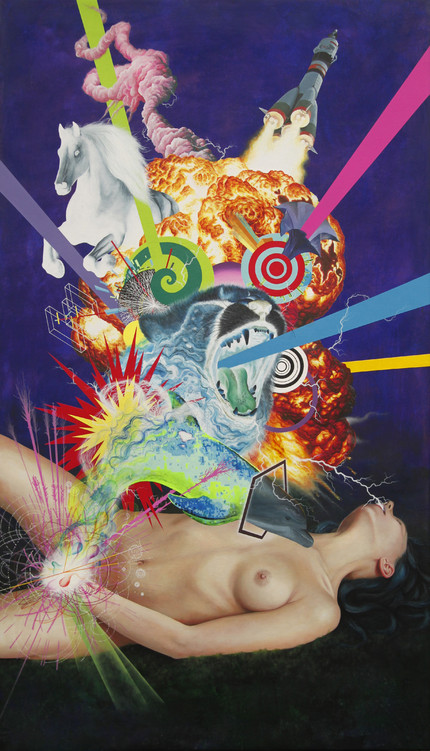 Sexplosion
$2,400.00P7219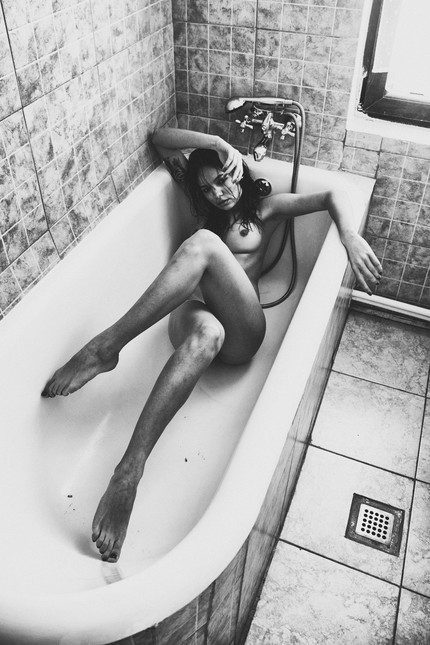 A girl in bathtub
$1,000.00P6717